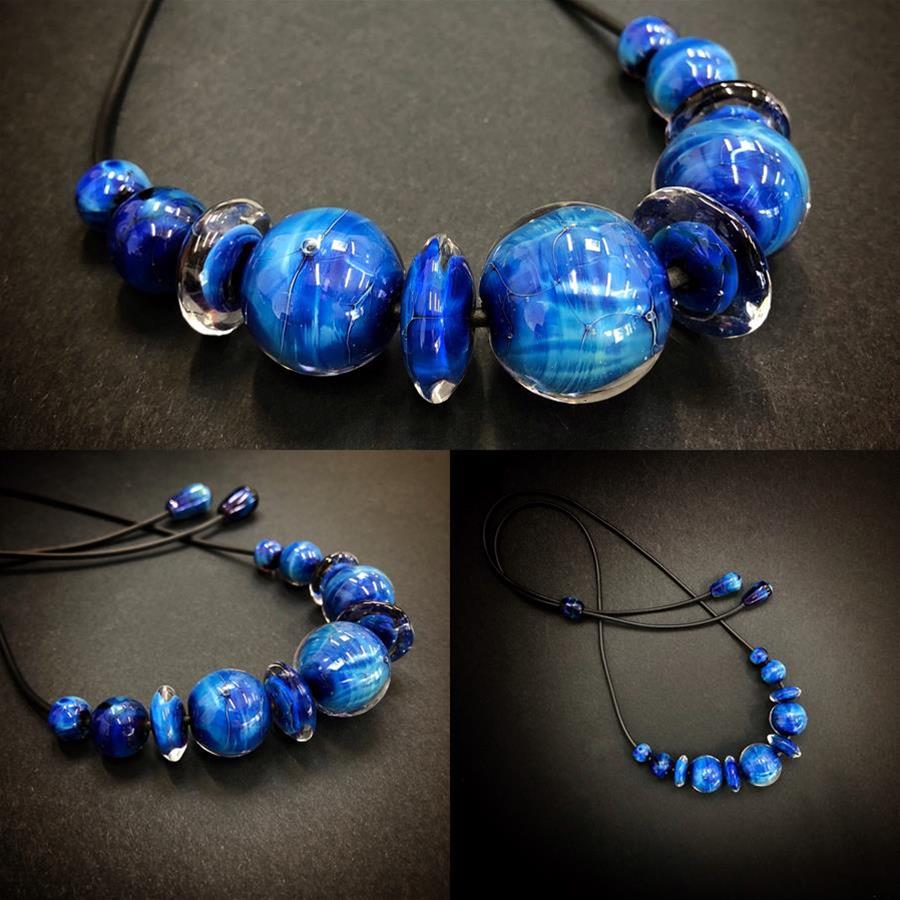 You are invited to visit Studio 2 at 4 Queen Street, Busselton to view her range of jewellery and watch how colourful glass rods are transformed into beautiful beads.
Open Days/times:BY APPOINTMENT ONLY
Galleries:Glass,Jewellery,Glass Making,Artist Studio
Details
Galleries:Glass,Jewellery,Glass Making,Artist Studio
Open Days:By Appointment Only
Description
Nalda is a self taught glass bead maker (lampworker) and is currently a resident artist at the ArtGeo Cultural Complex in Busselton.
"Our famous Open Studios event is only a week away!!! Running from 28th April to 13th May I look forward to the many art lovers who visit the area. The ArtGeo Complex is a great stop-off for a refresher at the cafe. Wander through to the rear courtyard where my studio is located. You'll find me at the torch melting glass or contemplating my latest creations.
Once the Open Studios event is finished I will resume beadmaking classes. Contact me at [email protected] to register your interest.
Related
Cast Designs - Trent Walker
Ashleigh Spencer Heussenstamm
Location
Address: Studio 2, 4 Queen Street,Busselton,WA,6280
Phone: 0427 523 469
Email: [email protected]