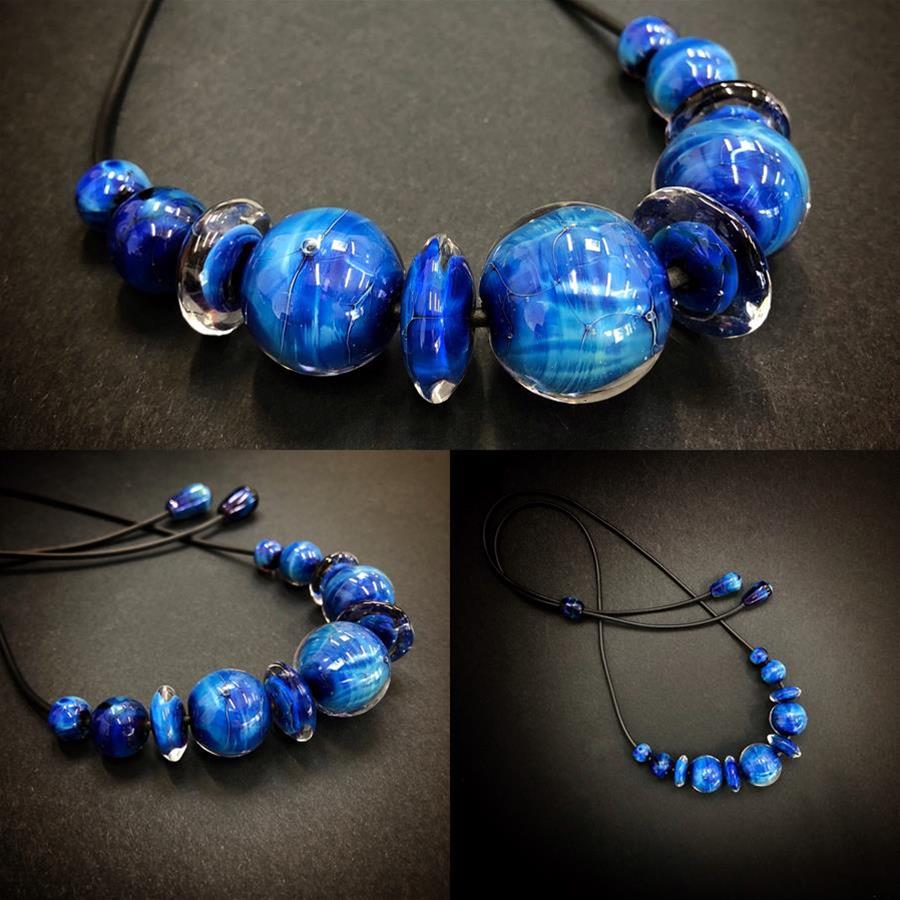 Come and see what I'm up to at Studio 2. Find me and other resident artists at the rear of the inner courtyard at the Old Courthouse, 4 Queen Street, Busselton.
Open Days/times:Thursday - Saturday 9 - 2pm, Sunday 9 - 12pm times may vary contact for current opening times
Galleries:Glass,Jewellery,Glass Making,Artist Studio
Details
Galleries:Glass,Jewellery,Glass Making,Artist Studio
Open Days:Wednesday,Thursday,Friday,Saturday,Sunday
Description
Nalda is a self taught glass bead maker (lampworker) and is currently a resident artist at the ArtGeo Cultural Complex in Busselton.
The studio is an open welcoming space where glass beads are created and jewellery designed. Nalda is often creating and is happy for people to watch the process.
Classes are held regularly so grab a friend and enjoy a beadmaking experience. Limited to two people so easily organised if you and a friend are interested.
Location