Pictured: Swimming Holes under an hour from Perth SEE MORE
The Original Guide to What's On in Perth & Western Australia
What's On. Museums. Galleries. Food. Wineries. Film. Festivals.
Aboriginal Bush Tucker & Nature Trails
---
Learn from those with an unique understanding of Western Australia's natural environment
Perth City Guide
---
Scoop's latest guide to all things Perth
Our Guide to Northcliffe
---
Explore towering trees, incredible art trails and cliff-top walks
10 WA Travel Destinations
---
Get Inspired And Add Them To Your Bucketlist
Guides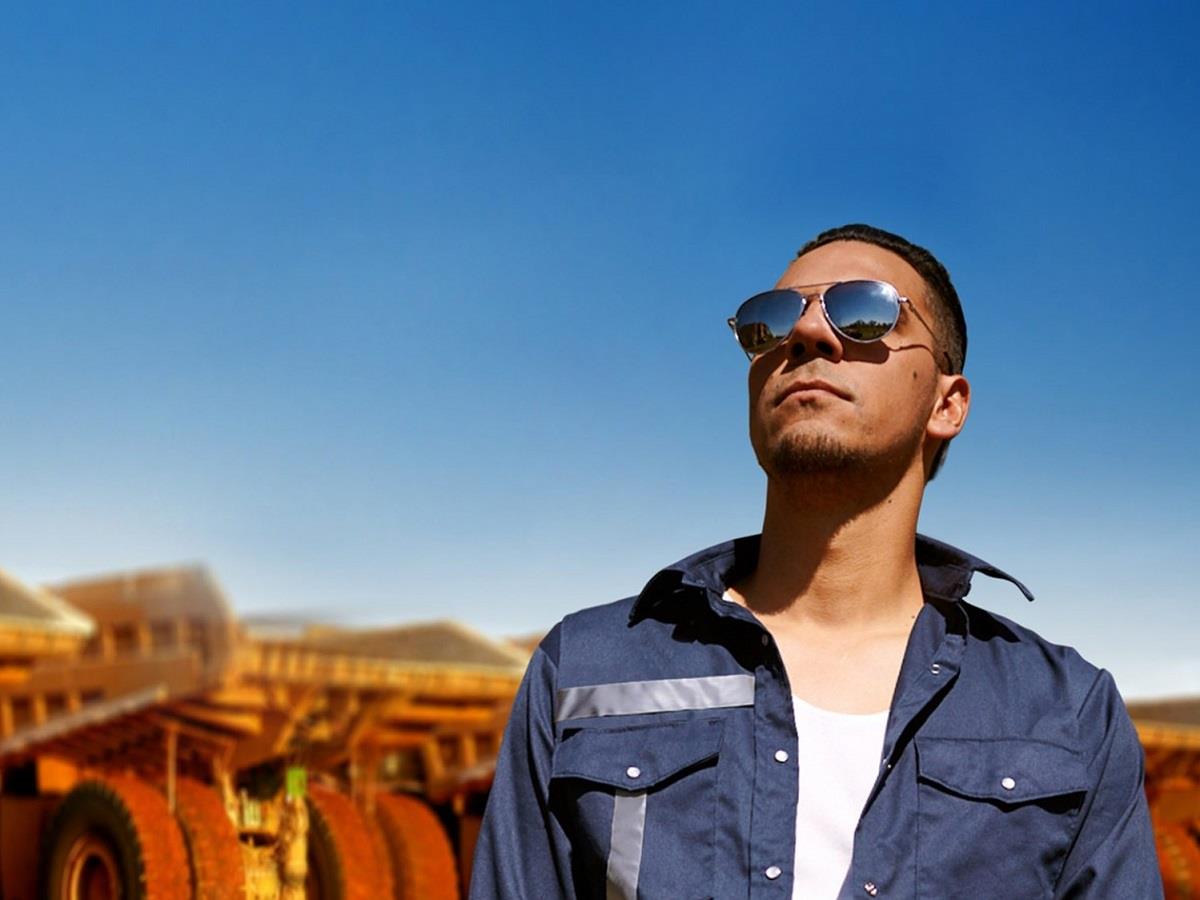 A tale of disintegration and hope in this fractured land, presented by Yirra Yaakin Theatre Company and Goolarri Media Enterprises.
Dates:Oct 20 - 24
Time(s):Fridays and Saturdays: 7:30pm; Weekdays 7:00pm.
Venue:Subiaco Arts Centre
Details
Hosted By:Yirra Yaakin Theatre Company
Venue Address:180 Hamersley Rd, Subiaco WA 6008
Ticket Price FROM:$26
Ticket price TO:$40
Produced By:Yirra Yaakin
Event Venue:Subiaco Arts Centre
Performing Arts:Theatre
Type:Aboriginal Art & Events
Description
The boom went bust, and now Jono's in a desert mine site's donga, trapped in debt and a lifestyle that is slowly strangling his liyarn. Jono's wife Mary feels stuck in the high flying life of the lonely FIFO parent and has decided they'd be better off cutting their losses and moving home to Broome, close to family and her younger sister Janey. But the old neighbourhood, and her sister, 'ain't what they used to be'. Janey is locked in her house, sliding into stand-up comedic delusion as she awaits her FIFO husband Brad's return. But where is Brad? And where's their young daughter Katie? Something's gotta give, but what will it take to stop the slide into the deepening pit that threatens to engulf them all?
In a country abundant with natural resources, mining is a way of life. This warm, tautly written drama pulls no punches as it explores the impact of mining on two Indigenous families, developed from extensive interviews with miners from across the country and lived experience of the writer. Starting in Broome with Goolarri Media's Indigenous Writers program, and developing with the support of Yirra Yaakin, Playwriting Australia, Ilbijerri and Moogahlin's Yellamundie First Nations Play Festival, FIFO – Fit In or F*ck Off! brings us an exciting new voice from the Kimberley, former FIFO worker Melody Dia.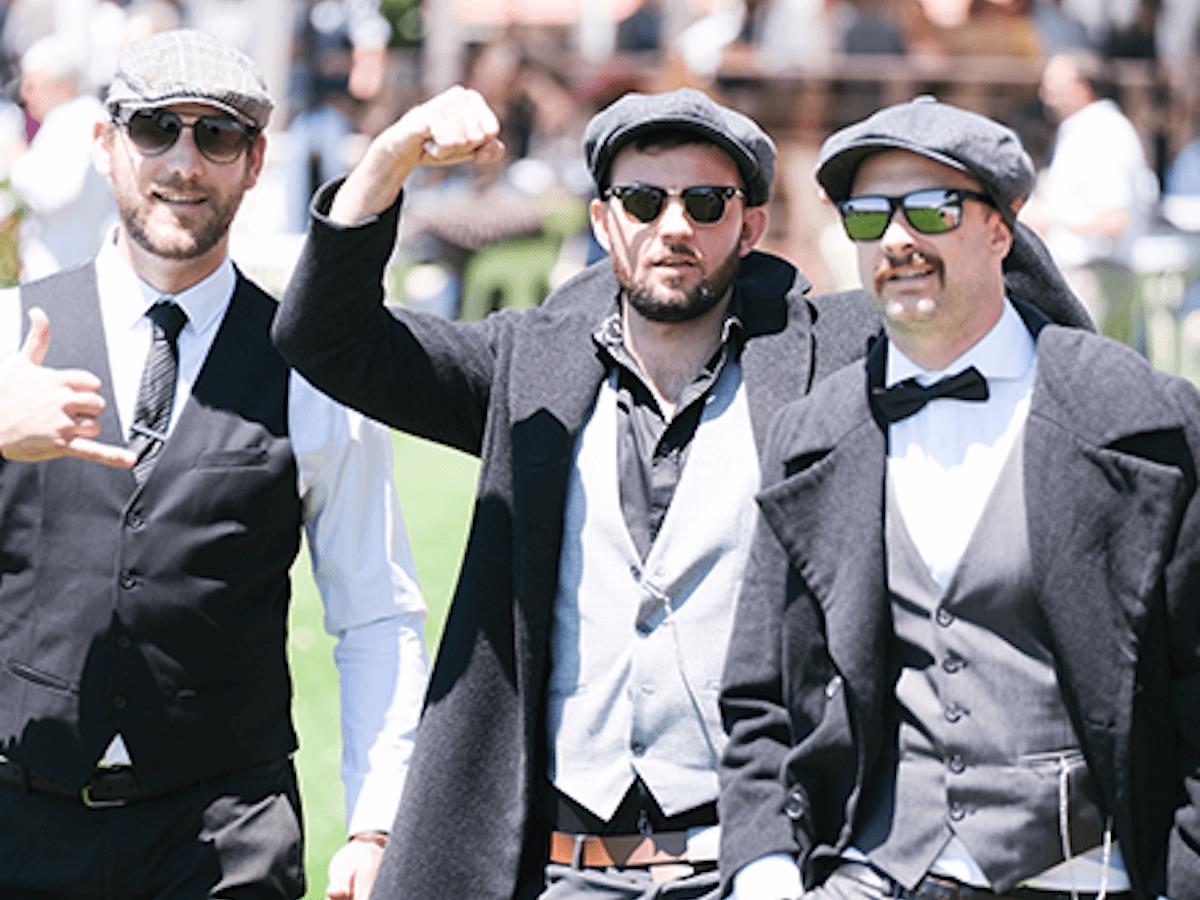 Enjoy the Irish craic at Ascot Racecourse for the annual Irish Raceday.
Dates:Oct 24
Venue:Ascot Racecourse
Festivals:Ascot Racing Carnival
Details
Ticket Price FROM:$0
Ticket price TO:$16
Produced By:Perth Racing
Sports:Horse Racing
Venue Address:71 Grandstand Rd, Ascot, WA 6104
Description
Come and celebrate with the colour, smiles and all the fun of the glorious Emerald Isle with plenty of tap Guinness and Kilkenny. Enjoy some horseplay with family and friends with traditional Irish treats, live music and a full raceday schedule.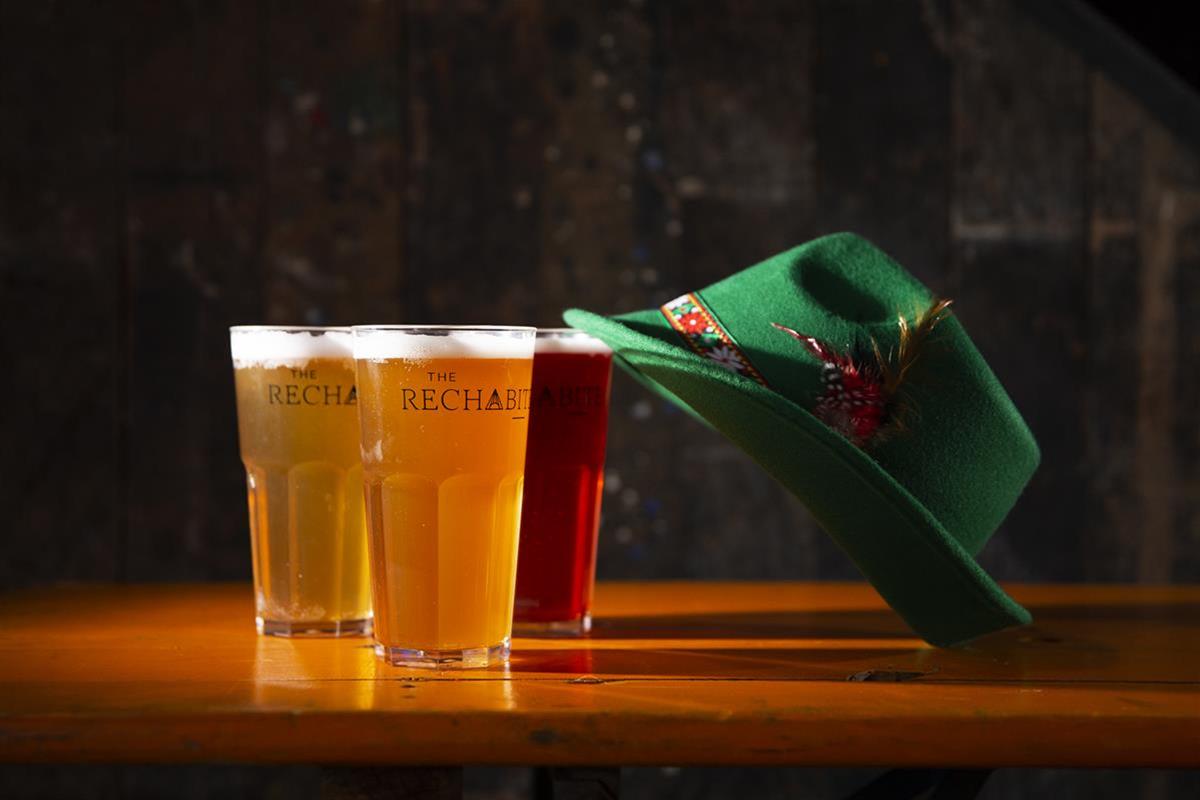 Get ready for Oktober Haus at The Rechabite this Saturday.
Dates:Oct 24
Time(s):From 6pm
Venue:The Rechabite
Details
Hosted By:The Rechabite
Venue Address:224 William Street, Northbridge
Ticket Price:$30+BF
Type:Adults Only
Music:DJs,Electronic
Food & Drink:Beer,Food Event
Description
8-piece brass Brass Party playing hits, 7 breweries pouring the good stuff, Schnapps cocktails at Hello Rooftop Bar and more.
Oans, zwoa, drei, g'suffa! Welcome to OKTOBER HAUS, taking over all four levels of The Rechabite on Saturday, October 24th. The perfect party to head to after watching the Grand Final.

From Munich to Berlin, we're doing Oktoberfest unser weg...
BIER! 7 breweries - Beerfarm, Blasta Brewing, Heroes and Villains, Kona Brewing Co, Moon Dog Brewery, Nail Brewing and Rocky Ridge Brewing Co
ALSATIAN STATION! Riesling, sekt (bubbles) and all your favourite weins on pour
SCHNAPPS STADT! Head up to Hello Rooftop for Schnapps tasting flights and cocktails
LEBENSMITTEL! German-inspired bites powered by the Double Rainbow kitchen
FLUGELHORN! Live brass covers of top hits by Brass Party + DJ Victor spinning party tunes
+++
TECHNO! Go down to the Berghain Basement at Goodwill Club... that's if you can get past the bouncer. Back entry by Lock Lane.
----
GA TICKET INCLUDES
4 x beer tastings from your choice of breweries (you'll receive a stamp card upon entry)
Exclusive access to Schnapps Stadt at Hello Rooftop
Special release beers at uber discounted prices
Early bird pricing for our Berghain Basement after-party at Goodwill Club

BERGHAIN BASEMENT + GA TICKET INCLUDES
Access to Oktober Haus plus Goodwill Club
GarbageTV presents the Berghain Basement at Oktober Haus. A night of techno with Perth selectors... DRIPBAY MIKE MIDNIGHT ALIEN BOY COYBOY RAMMI BORT SAMPSON
Limited tickets available.

Prost! Dirndls and Lederhosens welcome.
BEERS ON POUR
Blasta Fiestbier, Tangerine Dreams, Blasta Cider
Beerfarm IPA, IPL
Heroes & Villains Carnivale (Grapefruit & Hibiscus Pale Ale - Villain), Renegade (Citrus IPA - Hero), BOTNA (Tropical Pale Ale - Hero), Saigon (Fresh Ale, Lemongrass, Honey & Ginger - Hero)
Kona/Ballast Point Hanalei Island IPA, MantaRay DIPA, Sculpin IPA
Moon Dog Sir Plum McCartney Sour, Kellerbeer, Beer Can Lager
Nail VPA, Red Ale
Rocky Ridge Baby Peach, Melon Collie, Juicy Pale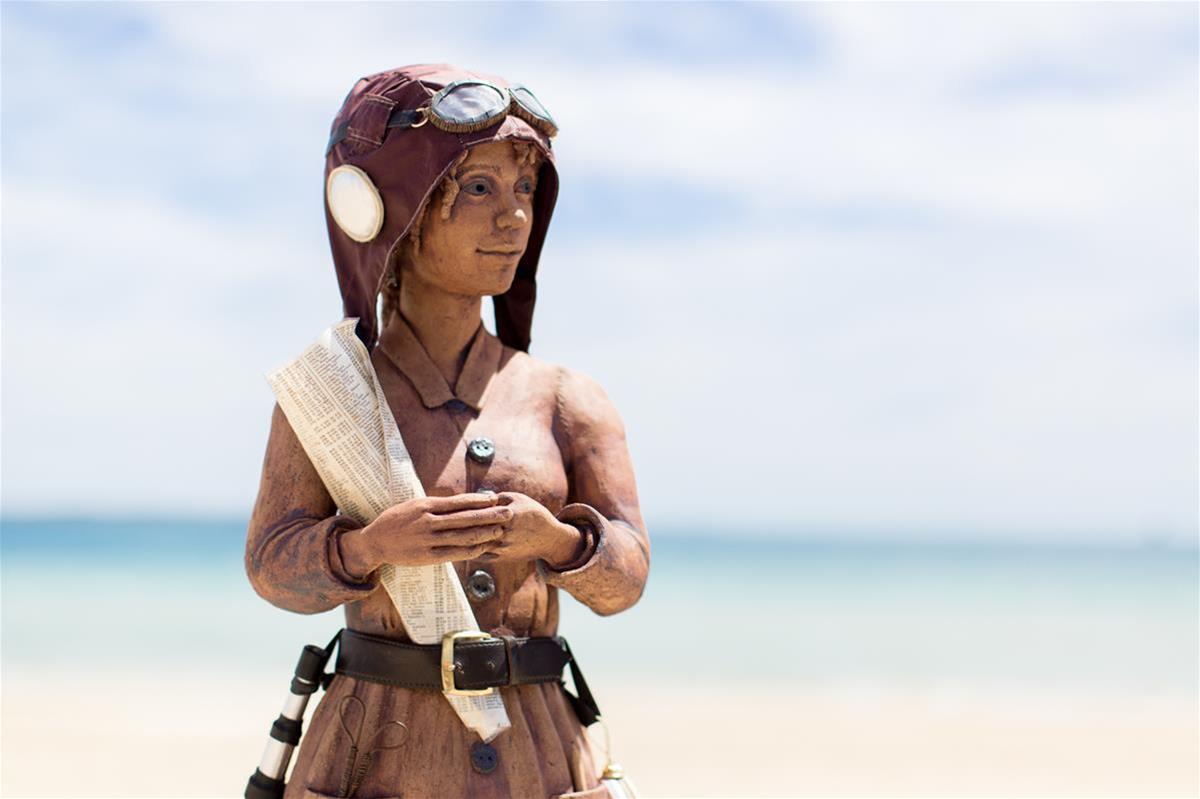 Castaways Sculpture Awards is Rockingham's signature arts and culture event. The outdoor exhibition showcases sculptural artworks created by Western Australian artists from repurposed materials.
Dates:Oct 24 - Nov 1
Time(s):9am - 5pm
Details
Hosted By:City of Rockingham
Venue Address:Chruchill Park, Rockingham Beach Road, Rockingham WA
Ticket Price:Free
Art Exhibitions:Sculpture
Type:Community,Free
Description
Castaways Sculpture Awards is Rockingham's signature arts and culture event, celebrating artistic innovation and environmental awareness. The annual nine-day outdoor exhibition showcases sculptural artworks from Western Australian artists created from recycled and repurposed materials at the newly revitalised Rockingham Foreshore and Churchill Park.
In its second year, the Maquette and Small Sculpture Exhibition will coincide with the Castaways Sculpture Awards and will be displayed at the Rockingham Arts Centre, exploring the beauty and intricacy of small scale three dimensional artworks.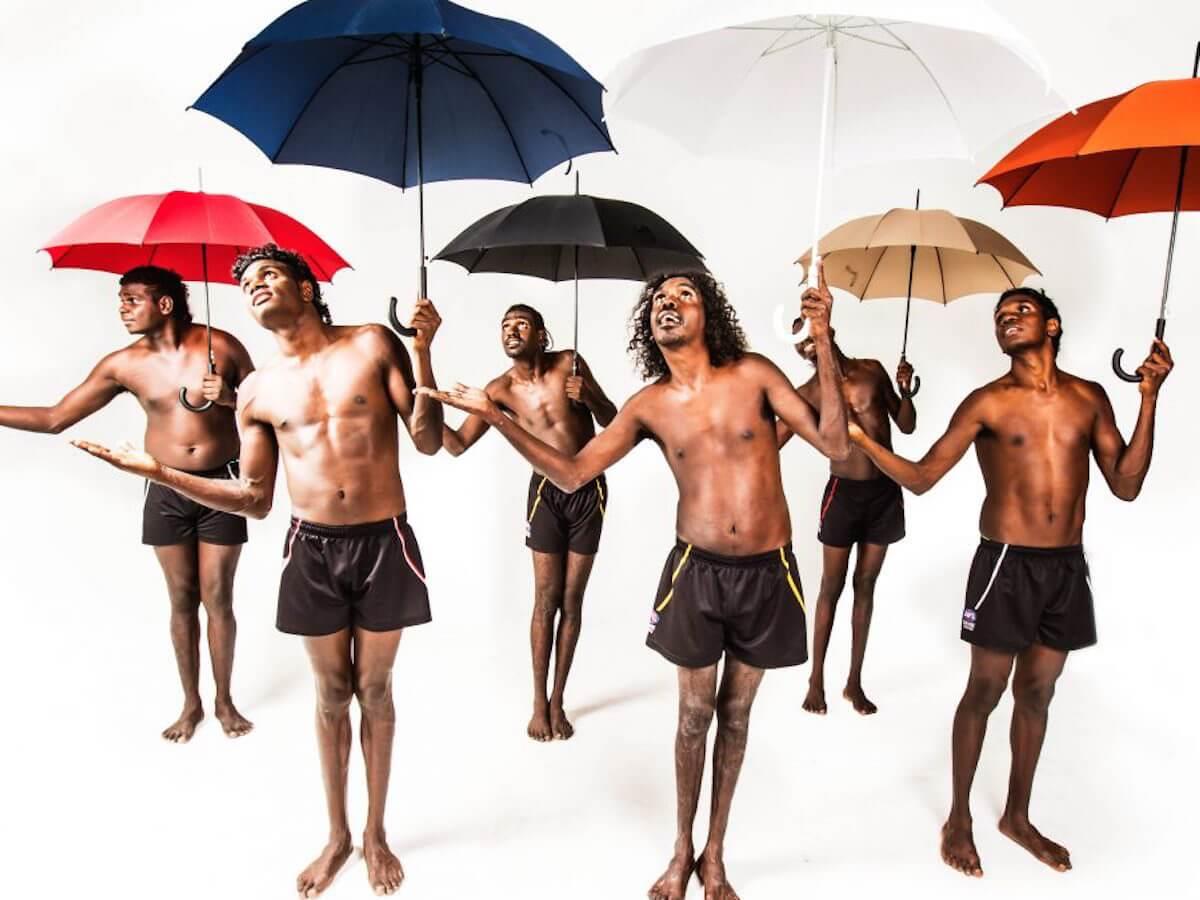 INDIGENOUS Australian dance company Djuki Mala is a re-interpretation of pop culture, dance and storytelling, juxtaposing traditional dance with contemporary Yolngu culture.
Dates:Oct 29, 30 & 31
Time(s):7:30pm; 2:00pm Sat matinee
Venue:Regal Theatre
Details
Hosted By:Regal Theatre
Venue Address:474 Hay St
Ticket Price FROM:$30.75
Ticket price TO:$62.95
Type:Aboriginal Art & Events
Performing Arts:Dance
Event Venue:Regal Theatre
Description
Four Performancdes 29 -31 October

UNIQUE, INFECTIOUS, HIGH-ENERGY... LIKE A CONFETTI CANNON POINT BLANK TO THE HEART.
Indigenous dance sensations and landmark dance/theatre company that took the world by storm present their internationally acclaimed smash hit production. Unique, infectious, high-energy… like a confetti cannon point blank to the heart. Djuki Mala wow audiences with a spectacular fusion of traditional dance, pop-culture and storytelling that is a marvel of timing, comedy and clowning with a hefty dose of heart and soul!
Djuki Mala performer Baykali Ganambarr says: "Our show tells the genesis of Djuki Mala, in a way that challenges the western anthropological view of First Nations culture. We do this with our humor, our dance, our story and our culture. It's alive, it's living, breathing, ever changing and evolving. Rooted in over 75,000 years of ancestral knowledge. We take our culture out of the museum and place it very firmly in the 21st century – with a bit of circus and bling!"
'… an hour of infectious joy' BroadwayBaby
'No better offering at this year's Fringe' West Australian
'Joy enhancing, inspiring, thrilling, intoxicating' Upside News
'Their sheer joy is as infectious as it is delightful' Advertiser
Winner – Best Dance Adelaide Fringe 2015
Winner – Best Dance and Physical Theatre Perth FRINGE WORLD 2017
Winner – West Australian Arts Editors Award Perth FRINGE WORLD 2017
Winner – UniSA Award for Excellence in Aboriginal Creative Arts Adelaide Fringe 2018
NIMA Special Recognition Award 2019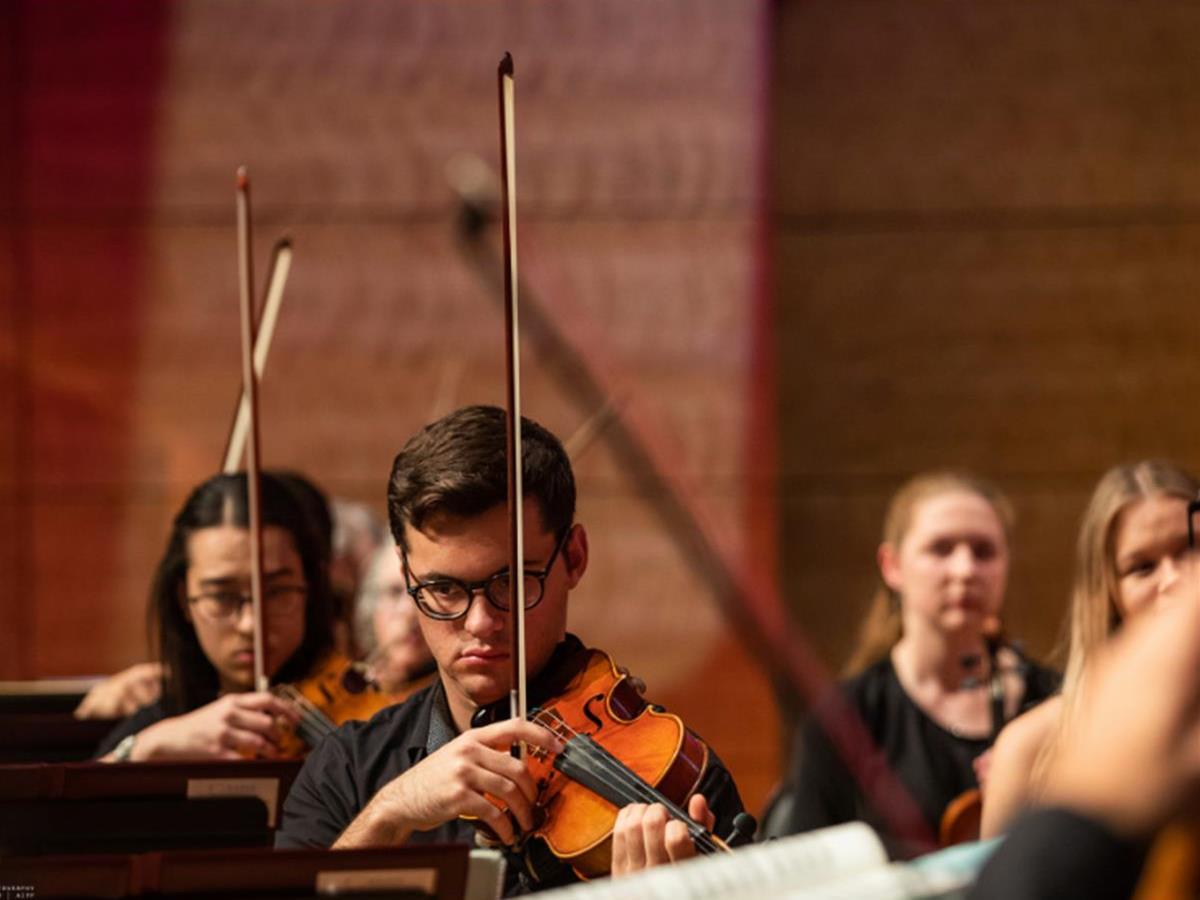 Put on your best fancy dress costume and join WAAPA for Spooktacular!, a sensational evening of fun, frivolity and phenomenal musical virtuosity at the Perth Concert Hall.
Dates:Oct 31
Time(s):7.30pm
Venue:Perth Concert Hall
Details
Hosted By:Western Australian Academy of Performing Arts
Venue Address:5 St George's Terrace
Ticket Price FROM:$20
Ticket price TO:$30
Produced By:WAAPA: WA Academy of Performing Arts
Music:Classical,Orchestral
Type:Youth Art / Performance
Performing Arts:Comedy
Event Venue:Perth Concert Hall
Description
For the first ever, WAAPA at Edith Cowan University is taking its popular annual Halloween concert into the heart of the city – and it's going to be a lot of fun!
The Symphonic Wind Ensemble presents a program of epic proportions, including a world premiere by WAAPA's own Jonathan Jie Hong Yang (of Brave the Wave fame) and the Australian premiere of Victoriano Valencia's Three Colombian Scenes for Alto Saxophone and Band with special guest saxophonist Matt Styles.
For a touch of Halloween madness, there's Eric Whitacre's crowd-favourite showpiece, Godzilla Eats Las Vegas!, which invites the performers to do anything to get a laugh – including wearing hilarious costumes, acting out scenes on stage and using crazy video and lighting.
The concert culminates in Wine Dark Sea, a 2014 symphony for band by American composer John Mackey. Inspired by Homer's epic poem, The Odyssey, this bold and compelling piece combines the full force of the Symphonic Wind Ensemble with percussion, prepared pianos and harps.
"This is the most exciting and ambitious program that SWE has ever put together," says WAAPA's Head of Woodwind and Spooktacular music director, Philip Everall. "We can't wait to get into the Perth Concert Hall – it's going to be a hoot!"
The staff and students of WAAPA are incredibly happy, excited and privileged to be able to perform for a live audience in this fabulous and iconic venue. So grab your fancy dress costume and we'll see you there!
Please be advised this event is being sold with socially distanced seating configurations in accordance with current Government restrictions. Should government restrictions change, further seats will be released for sale.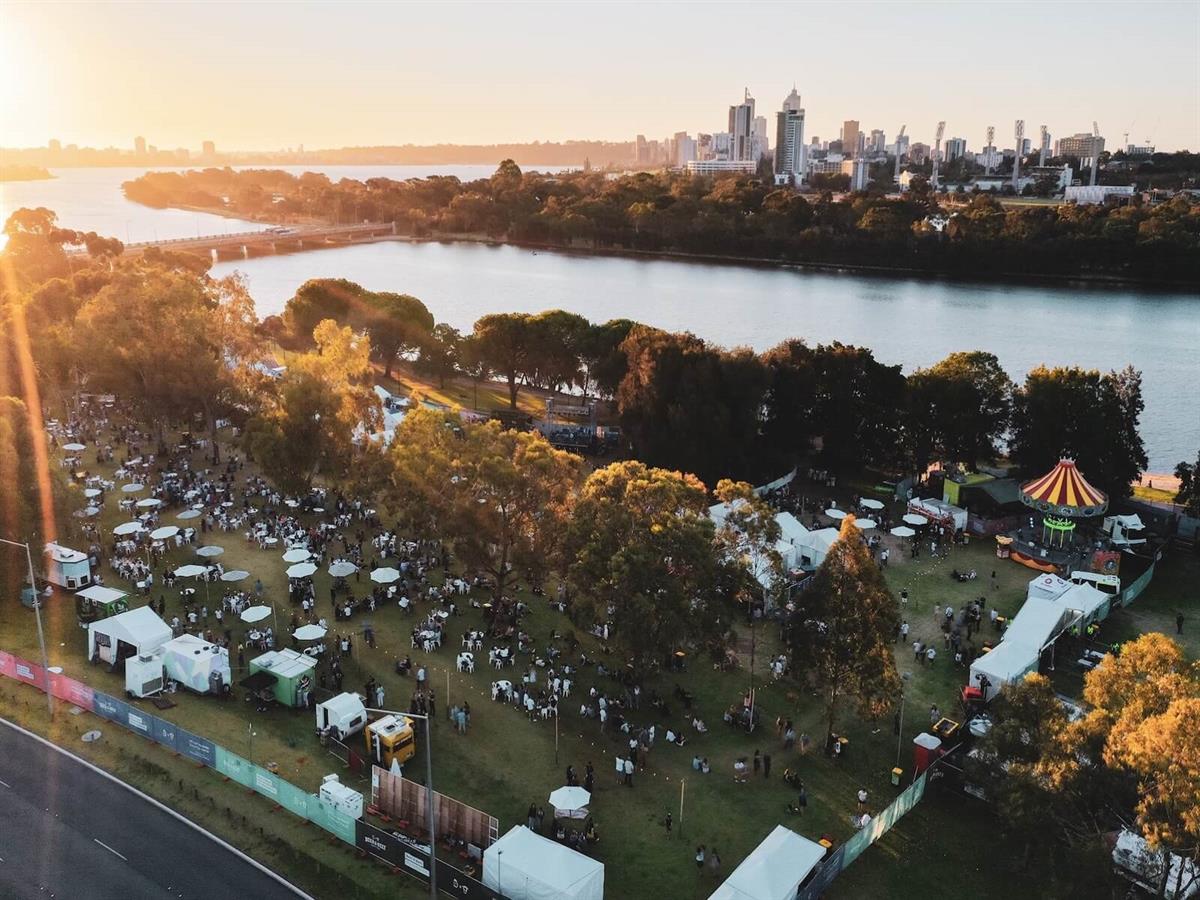 Two day celebration of amazing craft beers, tender local beef and incredible live music.
Dates:Oct 31 - Nov 1
Time(s):Oct 31 Sat 11am to 10pm and Nov 1 11am to 9pm
Venue:Burswood Parklands
Festivals:All Festivals
Details
Hosted By:Beer & Beef Festival
Venue Address:Burswood Parklands, Burswood WA
Ticket Price FROM:$20
Ticket price TO:$30
Food & Drink:Beer,Food Event
Description
The WA Beer & Beef Festival returns to Perth for its 5th Year at the stunning Burswood Parklands on Saturday 31 October & Sunday 1 November. As Perth's largest outdoor Beer & BBQ festival there will be over 120+ beers on tap & dozens of BBQ food vendors and also carnival & bucking bull rides, lots of seating & shade, market stalls and live music from WA's best musical acts!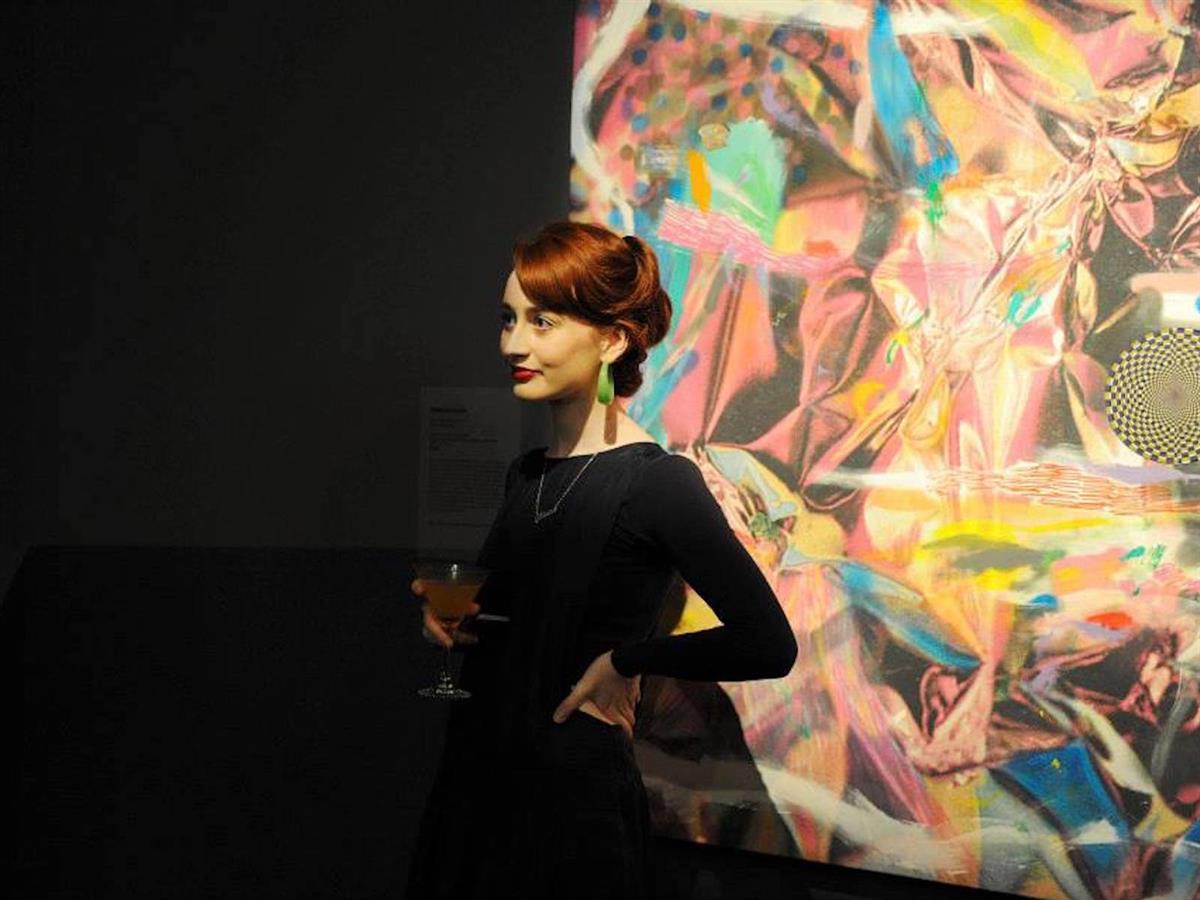 Perth's signature art event - An annual unique celebration of contemporary art, music, food, drink and fashion.
Dates:Oct 31
Venue:PICA Ground Floor Galleries
Details
Hosted By:PICA - Tickets only available to PICA supporters, please contact PICA's Philanthropy Manager, Rebecca Kais at [email protected] for more details.
Venue Address:51 James Street, Northbridge
Art Exhibitions:Other Visual Arts
Produced By:PICA: Perth Institute of Contemporary Art
Event Venue:PICA
Type:For Charity / Fundraising
Description
This year's Vernissage will launch Refracted Reality, a specially curated exhibition by Guest Curator Anna Louise Richardson featuring the hand-picked work of ten compelling artists. All works will be for sale on the night, with all sale proceeds returning directly to the artists.
Salon Vernissage 2020 will also open the window on PICA's 2021 program, offering guests a glimpse into the exciting spectrum of contemporary arts experiences planned for next year.
This will be an ideal opportunity to dust off your finery, mingle with like-minds, buy art from PICA's specially curated selection, and support artists when they need it most.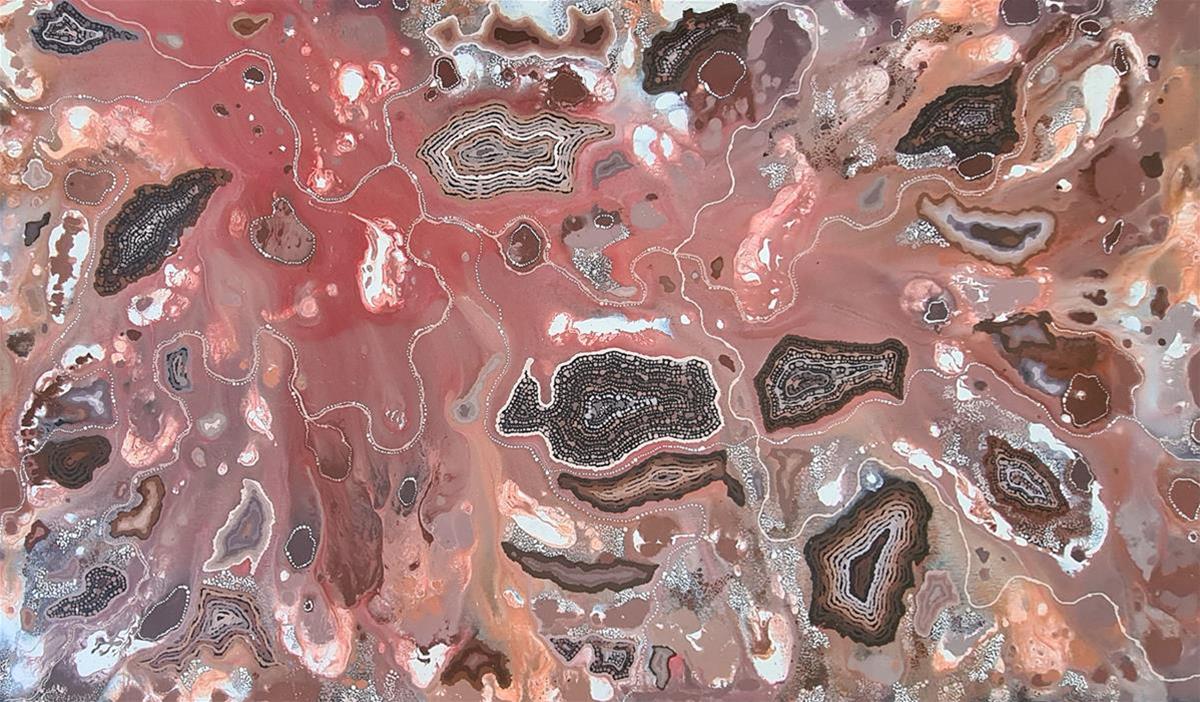 An exhibition of paintings and found objects from remote community artists in which the importance of story is emphasised.
Dates:Oct 31, Nov 1, 4-8, 11-15, 18-22
Time(s):10am - 4pm
Venue:Earlywork
Details
Hosted By:Artitja Fine Art Gallery
Venue Address:9/330 South Terrace, South Fremantle
Type:Aboriginal Art & Events
Art Exhibitions:Aboriginal,Sculpture
Description
Artitja Fine Art Gallery invites you to this exhibition of paintings and found objects from remote community artists in which the importance of story is emphasised. Storytelling is a vital part of Aboriginal culture and historically a valuable method of passing on cultural knowledge through generations. In emphasising this aspect of the art we acknowledge the gift we are given by the artists in connecting cultures by sharing that knowledge.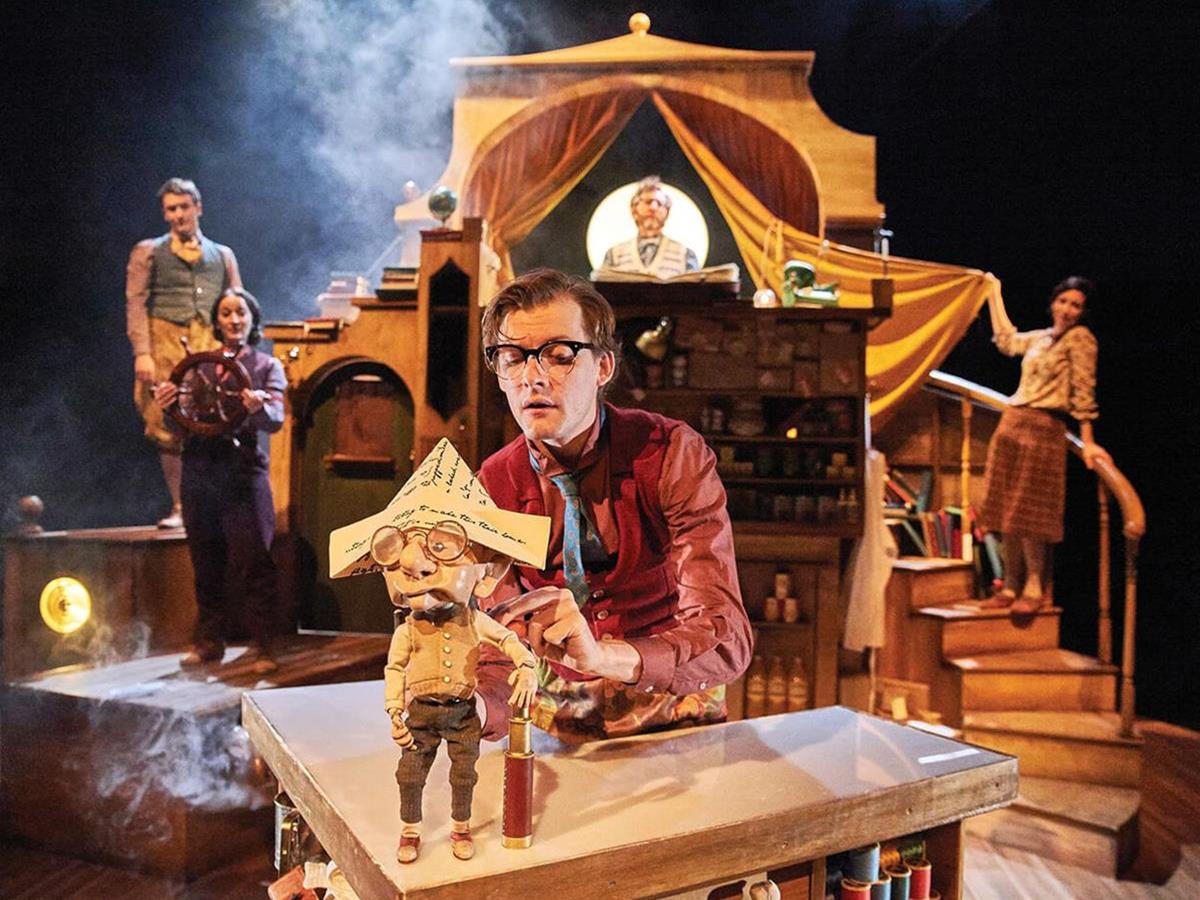 This is the story of Bambert - an impossibly small man with an enormous love for writing.
Dates:Oct 31, Nov 7, 14 & 20
Venue:Octagon Theatre, UWA
Details
Hosted By:Barking Gecko Theatre
Venue Address:35 Stirling Highway
Ticket Price FROM:$20
Ticket price TO:$30
Produced By:Barking Gecko
Performing Arts:Theatre,Puppetry
Type:For Kids
Event Venue:Octagon Theatre,UWA
Description
Tucked away in his quiet attic, his only companions are the characters he has created in his stories. And then one day, Bambert decides to set his stories free, to send them out into the world on little balloons in the hope that they will find a home.
The stories contain instructions: whoever finds them should return them to Bambert, postmarked with a stamp from wherever they landed, so he knows where they should be set. But as each day passes and no stories return, Bambert's hope begins to fade. Will his stories ever find a home?
Since its premiere in 2016 Bambert's Book of Lost Stories has charmed audiences across the country and around the globe. This special return season of our Helpmann Award winning production brings Bambert home to Perth once more.
A reminder of how stories connect us to the world and ultimately, the power of kindness.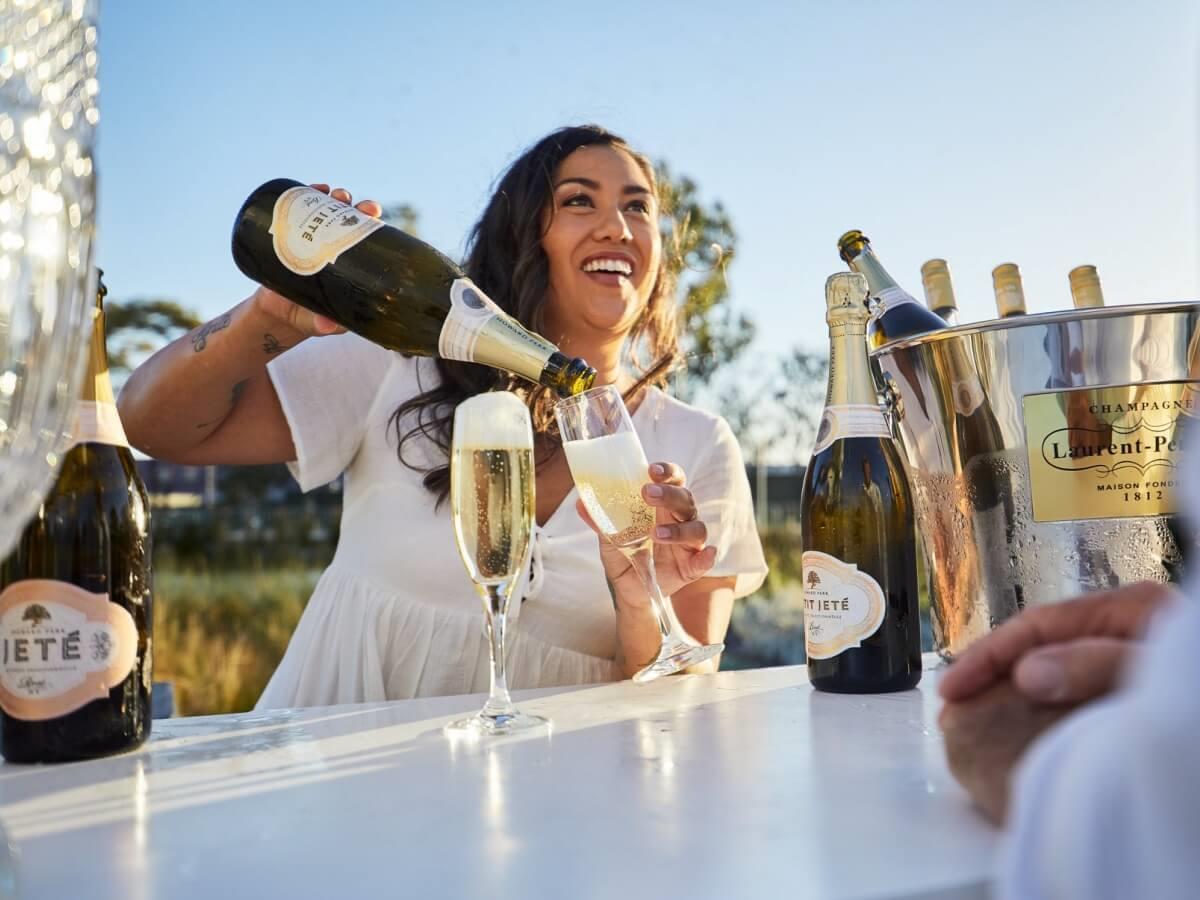 Perth's largest dinner party is returning this November for another evening of glamour and fun at a secret location.
Dates:Nov 7
Time(s):3.00pm-10.30pm
Venue:TBA
Details
Hosted By:Diner en Blanc and Caroline James Events
Venue Address:TBA
Type:Adults Only
Food & Drink:Food Event
Description
A leading Summer event in Paris for the past 30 years, this iconic and secret affair is now renowned across the world. Starting in Paris in 1988, Francois Pasquier decided to organise a picnic for his friends asking them to dress in all white to easily recognise one another. Now, Diner en Blanc is held in 77 cities in over 23 countries with more than 120,000 annual guests.

To uphold the Diner en Blanc tradition, guests are asked to wear head-to-toe white attire and bring their own portable tables, white chairs, white table linens, tableware, and gourmet meals (you can also pre-purchase a gourmet picnic). Over the course of the evening thousands of chic picnic-goers will eat and celebrate amid music, entertainment and dancing.
The evening is filled with eye-catching selfie opportunities and visually breathtaking moments including the traditional group waving of a white cloth napkin at sunset (to mark the commencement of dinner) and the lighting of thousands of sparklers (to initiate dancing and mingling). At the end of the evening when the trumpet sounds guests will pack up all of their belongings and depart, leaving behind no sign of their elegant revelry.

As always, the location is 100% secret for the approx. 3000 attending, and will be until the day of the event. All guests will meet at a secret gathering point before the Le Diner en Blanc volunteers guide attendees to the secret dinner location to converge on a magnificent event setting. To secure a place at the Diner en Blanc, those who are not members and leaders friends as well as sponsored guests, must join the waiting list.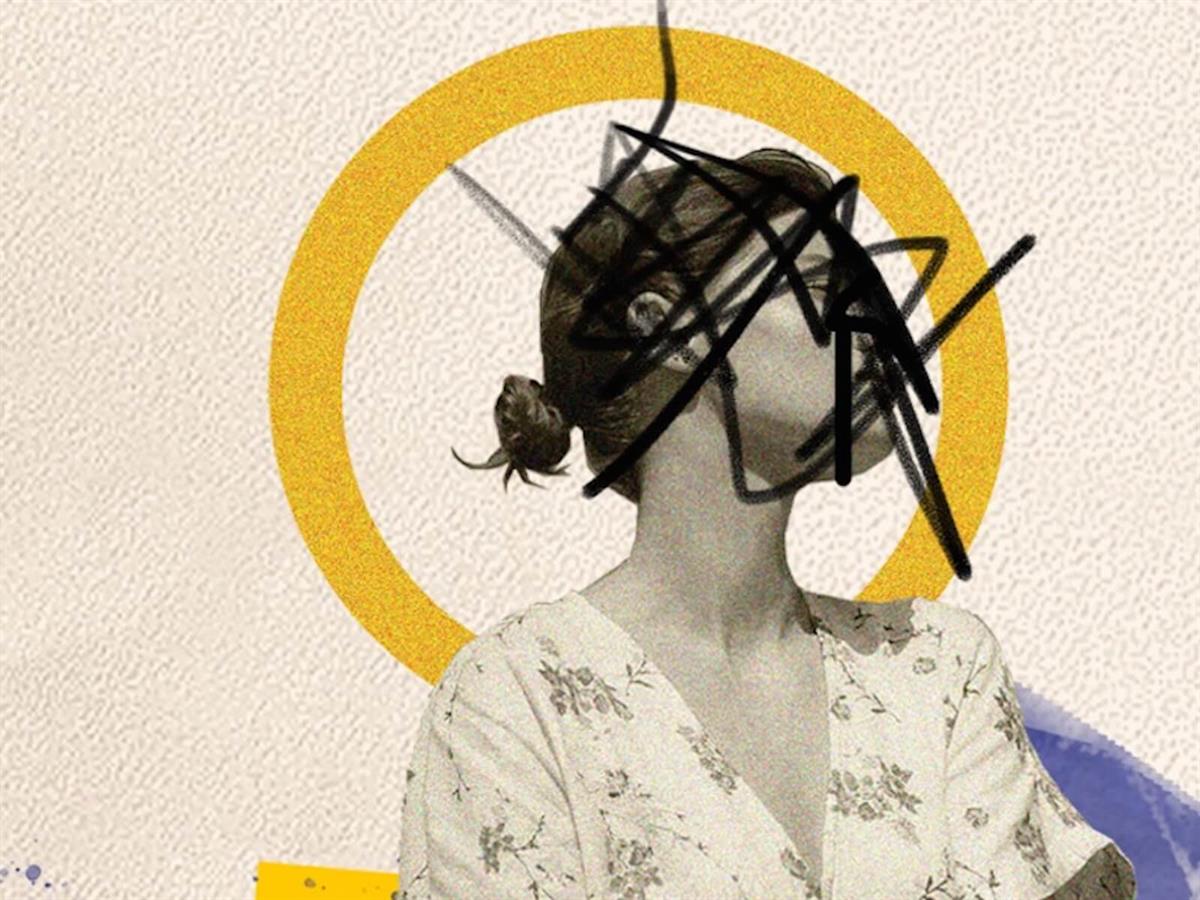 Fremantle Theatre Company launches at their home theatre in Fremantle, Victoria Hall, with THE OTHER PLACE by Sharr White starring Kate Walsh.
Dates:Oct 17 - Nov 8
Time(s):Evening shows 7pm; Sunday matinee 2pm
Venue:Victoria Hall
Details
Hosted By:Fremantle Theatre Company
Venue Address:Victoria Hall, 176 High Street, Fremantle WA 6160
Ticket Price FROM:$55
Ticket price TO:$120
Performing Arts:Theatre
Description
Fremantle Theatre Company (FTC) present a clear breath of fresh air to WA on the tail of Covid with a new voice, at a new space, with an incredible company of artists ready to revitalize the local performing arts scene with a truly international standard production.
THE OTHER PLACE by Sharr White is a beautiful piece of writing that demands true excellence in performance – and FTC have just that, in their stellar cast lead by KATE WALSH with DALIP SONDHI, LUCY KATE WESTBROOK and MARARO WANGAI.
A brilliant doctor watches her world slip through her fingers, unraveling without her - taunted by her daughter, the echo of loss and a whisper of hope. A heart-breaking and uplifting experience that is human to the bone . . . and beyond.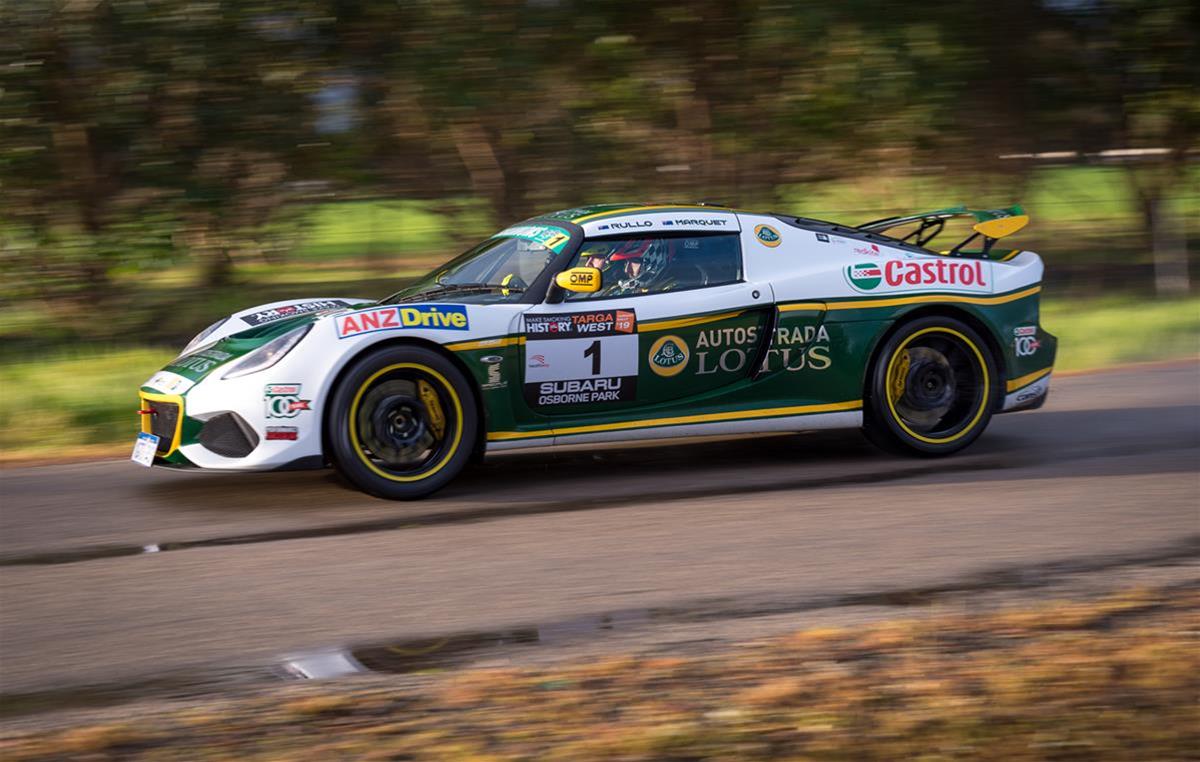 The Make Smoking History Targa West is set to rev up Perth for the 16th time
Dates:Oct 22-25
Time(s):https://www.targawest.com.au/
Venue:Multiple Venues. Perth, Whiteman Park, Muchea, Ellenbrook street stages, Kalamunda (including the infamous Zig Zag), Toodyay, Chittering and Bullsbrook, Malaga. City of Perth Riverside Drive
Details
Hosted By:Targa West Events
Ticket Price:Free
Sports:Motorcar
Description
There's free tarmac rally action across the city. Competitors will compete on closed road special stages in and around Perth, Whiteman Park, Muchea, Ellenbrook street stages, Kalamunda (including the infamous Zig Zag), Toodyay, Chittering and Bullsbrook, along with Malaga Sunday morning prior to the finalé at the City of Perth Special Stage along Riverside Drive next to the spectacular Swan River from 1.00pm.
On Sunday 25th October in the city is the Shannons Classic on the Park, a showcase of beautiful cars from yesteryear and the Celebration of Motorsport on Langley Park with over 600 cars, bikes and boats on display as well as free activities for the kids.
Find out more: targawest.com.au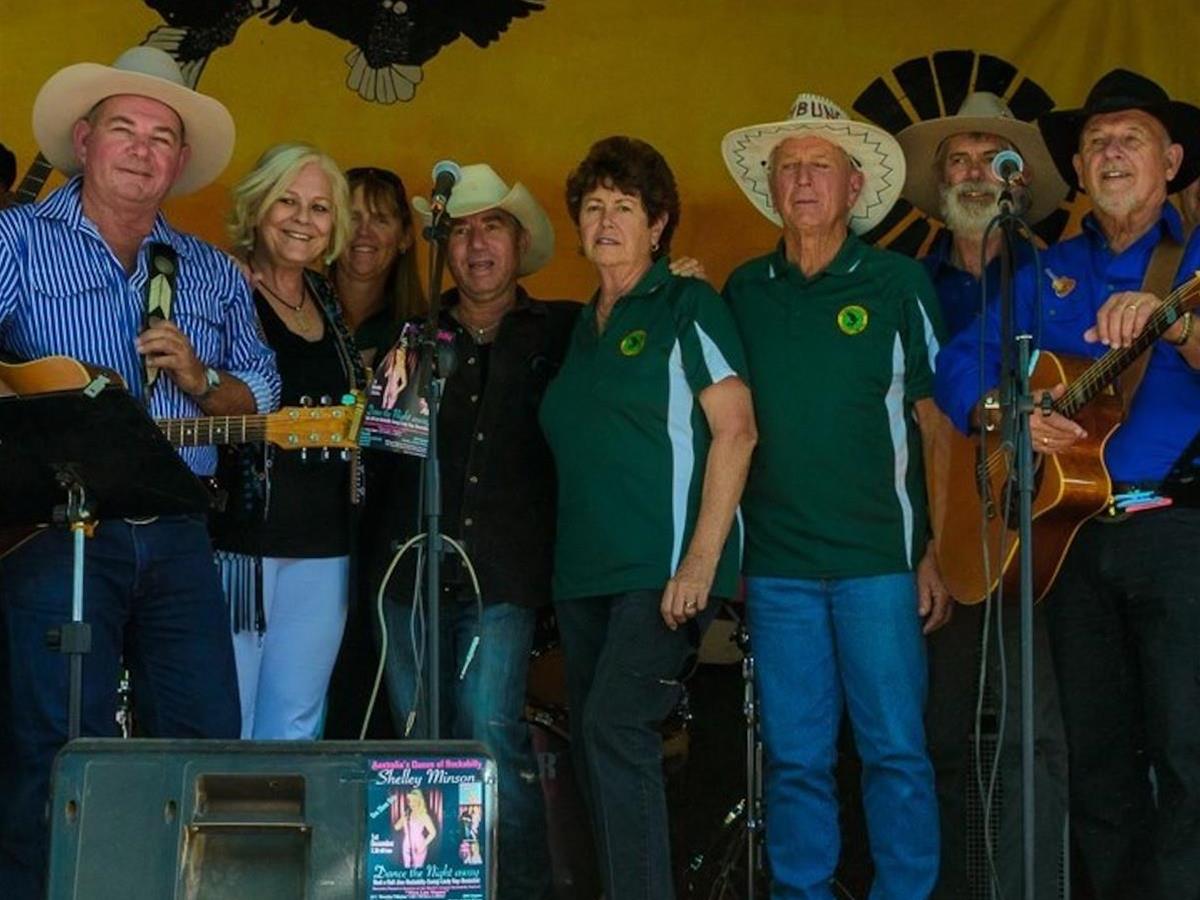 A four day event in October with entertainment provided by some of WA's finest; held two hours north of Perth at Nambung Station.
Dates:Oct 22 - 25
Time(s):Opens 12pm
Venue:Nambung Station Stay
Details
Hosted By:Nambung Station Stay
Venue Address:2269 Wongonderrah Rd, Nambung, WA 6511
Ticket Price FROM:$50
Ticket price TO:$100
Music:Country & Folk,Music Festival
Description
The Nambung Country Campout with Music is WA's best camping event. There will be country music, entertainment and food stalls onsite to be enjoyed by all. The event will be held just 2 hours north of Perth at Nambung Station, a working sheep and cattle station. Nestled along side Nambung shearing shed you get to soak up the best entertainment in the shade. Artists perform to a fully packed program. It's the best weekend of all things country.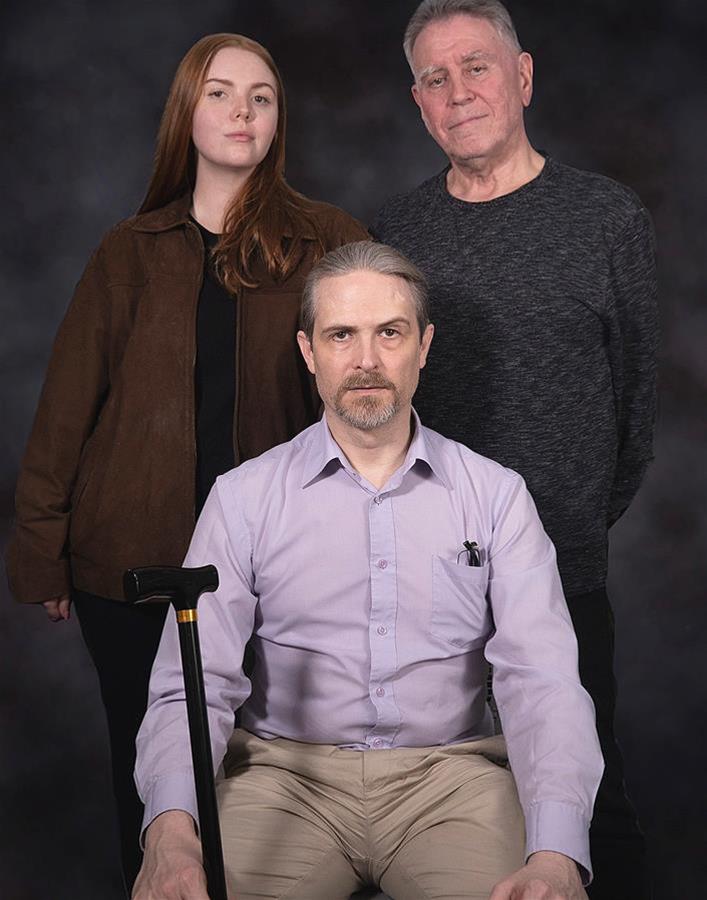 It's been described as a "must-see" for theatre people – the world premiere of professional premises is coming to Paper Mountain in Northbridge.
Dates:Oct 23, 24
Time(s):7.30pm
Venue:Paper Mountain
Details
Hosted By:Company O
Venue Address:267 William Street, Northbridge
Ticket Price:$25
Ticket Price FROM:$25
Ticket price TO:$25
Performing Arts:Theatre
Event Venue:Paper Mountain
Description
It's been described as a "must-see" for theatre people – the world premiere of professional premises is coming to Paper Mountain in Northbridge.
Written by Perth playwright Andrew O'Connell and presented by Company O, the play follows a series of rehearsals led by a less-than-competent theatre director.
While rehearsing Shakespeare's The Tempest, it becomes increasingly evident to Dave – who's doing his best to rehearse for the part of Prospero – that director Malcolm doesn't quite know what he's doing.
Dave is unforgiving when it comes to people not being able to do their job properly and sets out to expose Malcolm as fraud.
But Lindsay, who is rehearsing for the part of Miranda, is quite fond of Malcolm and tries to defend him when Dave goes on the attack.
She sees no reason why Malcolm's deception should be exposed, even if it is true, and doesn't think going after him will help to make the play any better.
Dave wants his pound of flesh and Lindsay soon finds herself in the crossfire. The Tempest eventually reaches opening night but one person is missing in the end…
professional premises plays at 7.30pm October 15, 16, 17, 22, 23 and 24. Tickets are $25 – book through trybooking.com. The show is on upstairs at Paper Mountain, 267 William Street, Northbridge.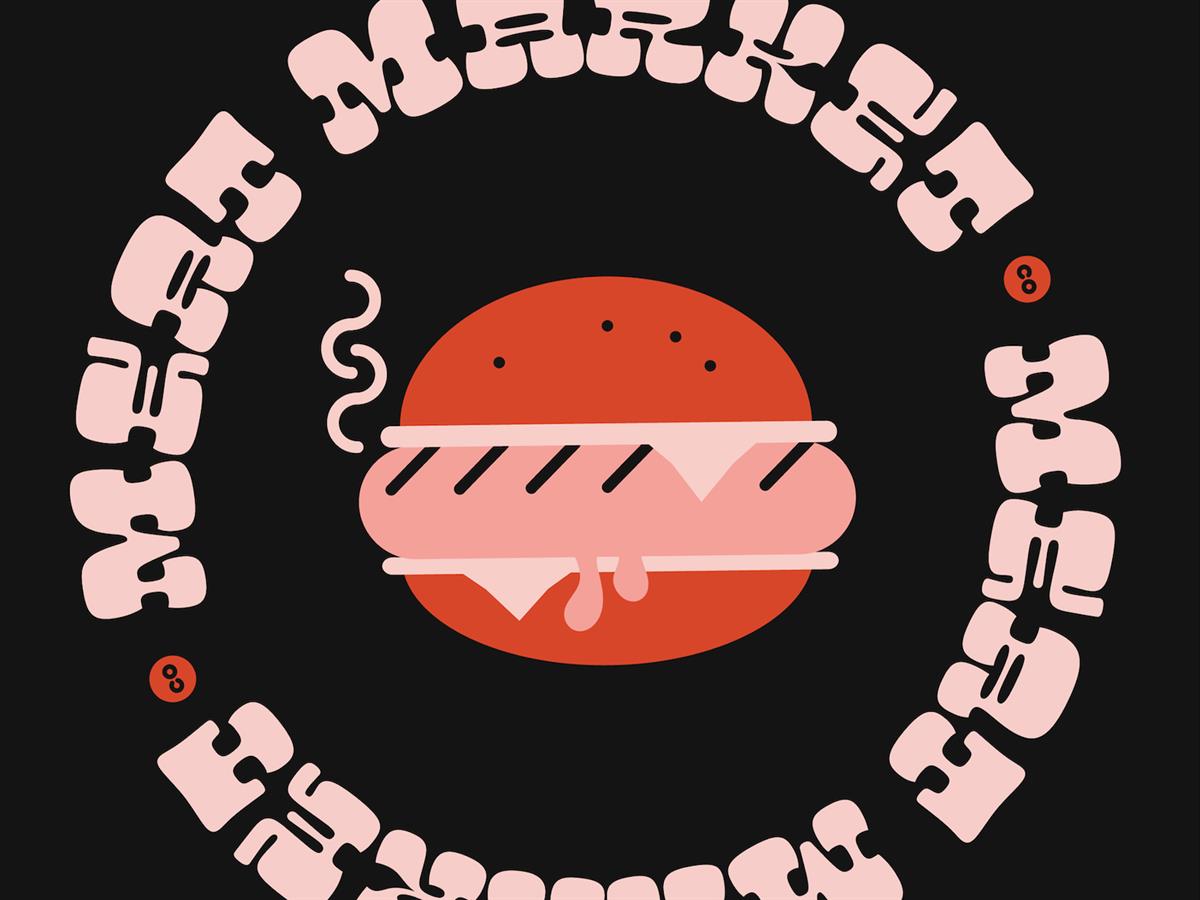 Meat Market will pull up in Washing Lane, Northbridge and roll out the smokers for a weekly sesh featuring the hottest meat lords in town.
Dates:Oct 30 - Apr 9
Time(s):Every Friday Night starting at 5pm
Venue:Washing Lane
Details
Venue Address:Washing Lane Northbridge, WA 6000
Ticket Price:Free
Food & Drink:Food Event,Food Market Events
Type:Free
Other:Markets
Description
Every Friday! Straight off the hotplate, Perth's finest will be serving up more than you can handle.

Karnivore BBQ bring low n slow smoked brisket, Churras, our fav neighbourhood Butcher, fire up their Brazilian BBQ, Nimrod Kazoom ruins your diet with his crispy pork shanks and waffle fries (FKN AYE), El Argentino come in hot with their flavorful Asado ribs and flame grilled Argentinian steak, and Kazz's Jamaican Kitchen serve up the best jerk in town. **sucks it in** Then get ready for some ~ real juicy ~ burgers from Greenhorns and top it all off with some Taiwanese fried dirty bird from Two Peck Chicken.

CheatMeats are rolling in every few weeks with some absolute fire - Linley Valley pork pig on a spit. Damn son.
DJs play til late, so pull up a milk crate and we'll sling you a bev.
Find Meat Market taking over Washing Lane every Friday, 5pm till 10pm, smack dab in the centre of Northbridge - opposite, The Moon, and down the street from everyone's favorite duck house, Good Fortune Duck House.

Meat Market is made possible thanks to the legends at 188 Realty, CheatMeats, Linley Valley Pork, Northbridge Common and KINN & Co.

We meat Fridays. See you down the lane.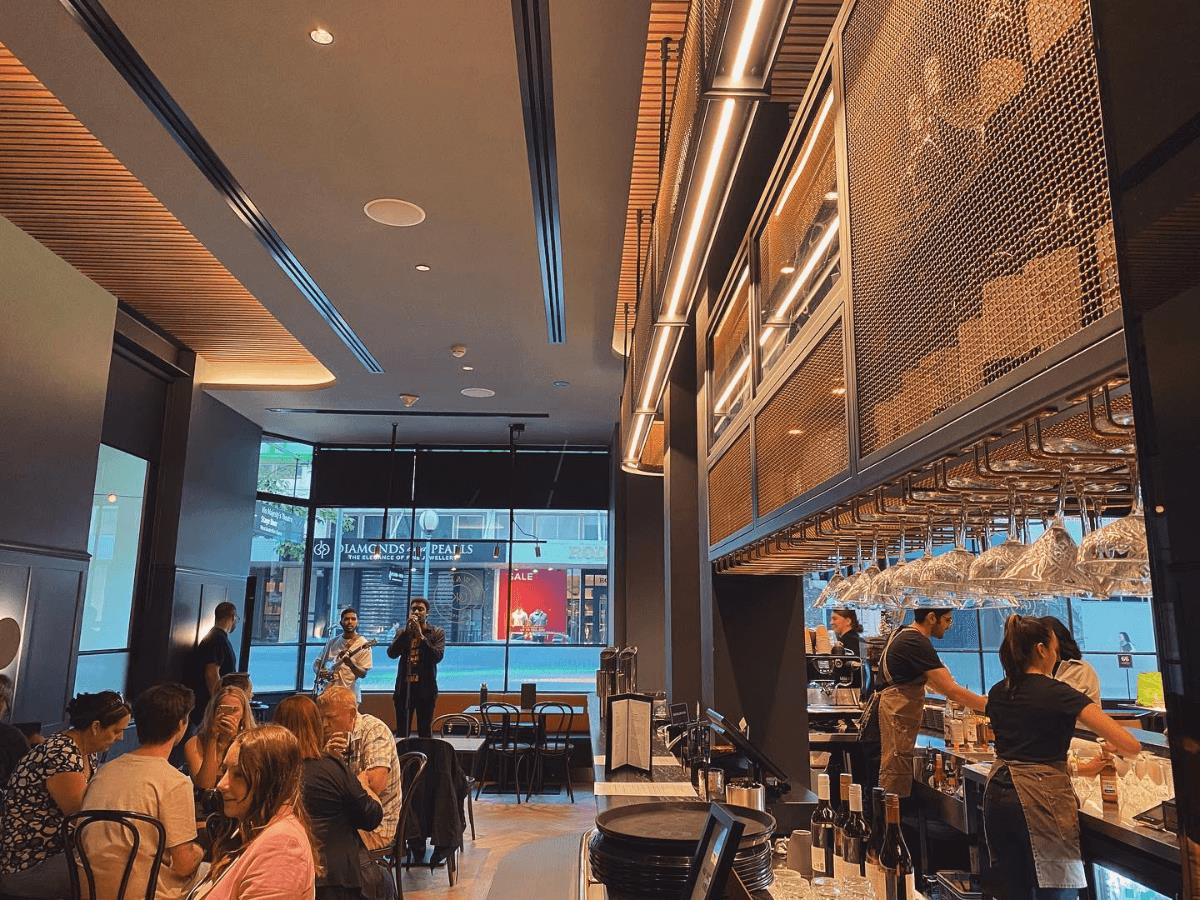 Free live music and post work drinks at Crew & King!
Dates:Oct 2 - Nov 6
Time(s):4pm to 8pm
Venue:Crew & King, His Majesty's Theatre
Details
Hosted By:Crew & King
Venue Address:825 Hay Street, Perth
Ticket Price:Free
Type:Free
Music:Free
Event Venue:His Majesty's Theatre
Description
Start your weekend off right with locally sourced wines, craft beers, tasty nibbles and free live music from some of WA's hottest musicians.
Gather your colleagues and head to Crew & King from 4pm-8pm (live music from 5pm-7pm) every Friday between 2 October and 6 November 2020.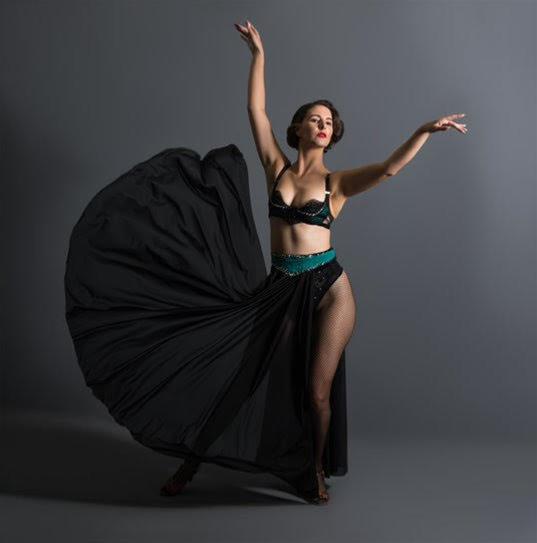 It's the 7th Annual Perth International Burlesque Festival!
Dates:Oct 23, Oct 24, Oct 29, Oct 30, Oct 31
Venue:The Court Hotel
Details
Hosted By:International Burlesque Festival
Performing Arts:Cabaret,Dance,Theatre
Event Venue:Astor Theatre
Description
Here to take a tour of tease across our sunburnt state in 2020, the headliner and superstars of PIBF are coming to Perth & regional WA this October!

From the 22

nd

of Oct to the 3

rd

Nov, feast your eyes upon Burlesque Hall of Fame 'Bettie Bombshell' – our 2020 headliner, and a glitter clad bus full or showgirls, drag queens, circus artists and musicians!!

They'll be heading to Perth central, Katanning, Kalgoorlie, Merredin & Northam to perform in shows, teach in workshops, network at forums – come be part of the fabulousness!

Oct 29th: NorthamEarly show: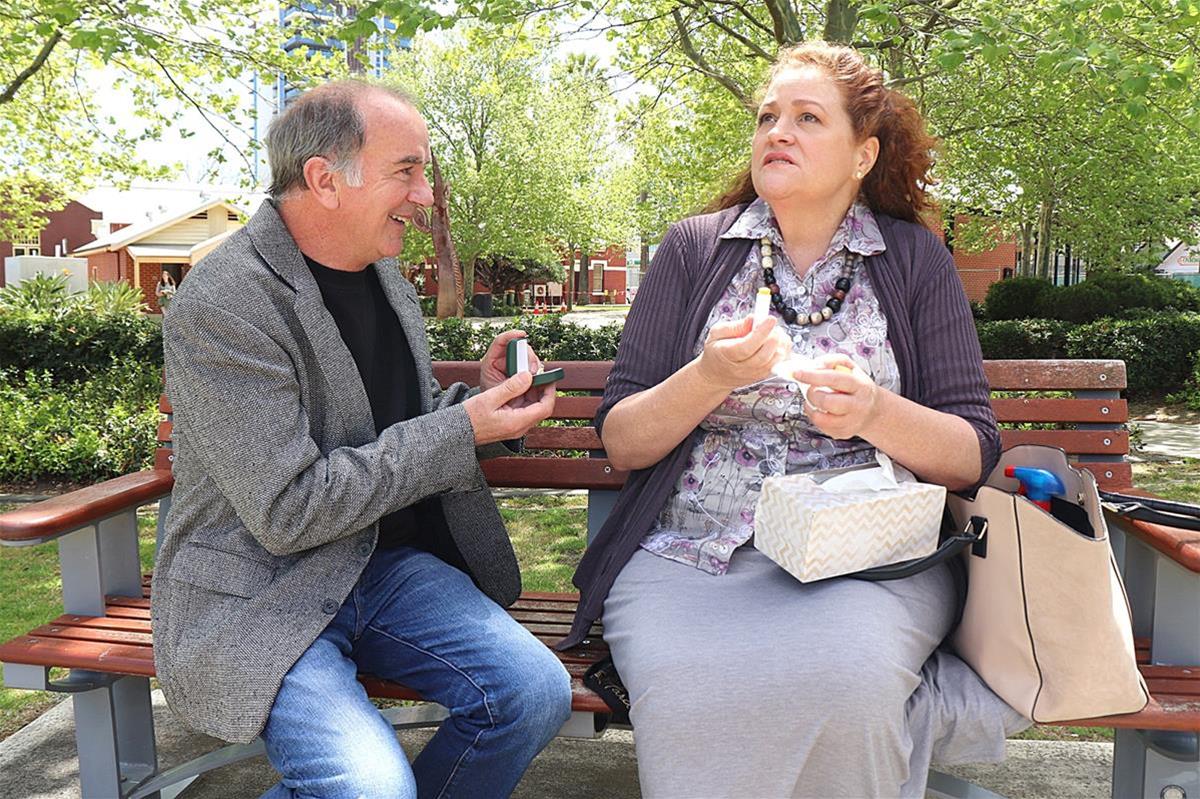 A park bench is the basis of six very different short plays at the Old Mill Theatre this October.
Dates:Oct 23, 24, 25, 29, 30, 31
Time(s):7.30pm October 23, 24, 25, 29, 30 & 31; 2pm October 24, 25 & 31
Venue:Old Mill Theatre
Details
Hosted By:Maverick Theatre Productions
Venue Address:Mends Street, South Perth
Ticket Price:$20
Performing Arts:Theatre
Type:Community
Description
A PARK bench is the basis of six very different short plays at the Old Mill Theatre this October.
Written and directed by Perth playwright Noel O'Neill, each play features two actors and is presented by Maverick Theatre Productions under the umbrella title A View from the Park.
Passion Play is a comedy about an egotistical, lecherous theatre director who has walked out of auditions for an Easter play about the crucifixion and his agent trying to reason with him.
It's followed by Daddy's Little Girl where a dominating father insists on orchestrating his daughter's wedding – but, underneath, it's about him not being able to let her go.
In Rules of Engagement, a man (played by O'Neill) is about to propose marriage after receiving some advice from his mother but soon realises his bride-to-be carries a lot of emotional baggage.
A superstitious man meets his long-term partner in Sign Right There and she is under the impression he might move in with her, although he has other plans.
Walking Matilda is a twisted tale of betrayal and deception with the revelation of many secrets when two friends meet.
Rounding out the set is One For Sorrow, featuring two lifelong friends – one is gravely ill and the other has neglected the friendship, so he tries to heal the wounds by lending a hand.
"I like the idea of the park bench because I consider it 'middle ground'," O'Neill said.
"It's not 'your place' or 'my place' but a free atmosphere where people can either solve their differences or walk away from them.
"I always consider the bench itself to be a character that brings people together in conversation while exposing little pieces of what's going on inside."
The main challenge, according to O'Neill, is how to make each play interesting.
"It's not so much about what the actors are doing but what they are doing to each other with the dialogue," he said. "That's where the action really is.
"I try to inject a little comedy into drama and a little drama into comedy because I always feel life is like that."
Born in Ireland, O'Neill moved to New York in his late teens and appeared in many off-Broadway productions before moving to Perth more than 20 years ago, clocking up numerous awards for writing and directing.
He has previously worked as a lecturer at the WA Academy of Performing Arts and Perth Actors' Collective and is currently appearing as Watto in the ABC-TV series The Heights.
"The appeal of A View From The Park is the fact you have six unknown situations and there's s a curiosity to that," O'Neill said.
"When you present a full play, you have one story and can more or less figure out the ending in most cases.
"But with the park bench plays you have six situations and the audience really has no idea of the outcome each time."
A View from the Park plays at 7.30pm October 23, 24, 25, 29, 30 and 31 with 2pm matinees October 24, 25 and 31. All tickets are $20 – book at www.trybooking.com/BLLMM.
The heritage-listed Old Mill Theatre is on the corner of Mends Street and Mill Point Road, South Perth (opposite the Windsor Hotel and Australia Post).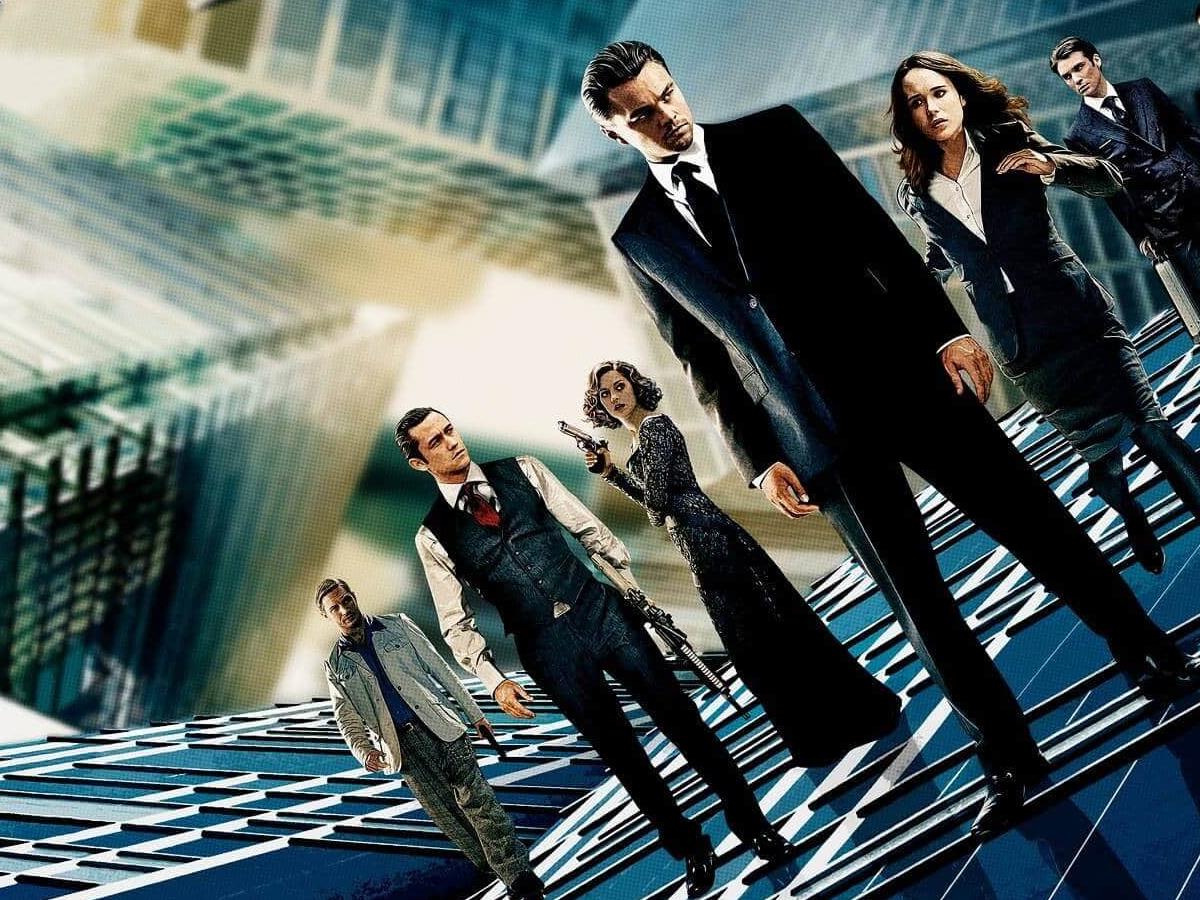 Catch the sci-fi masterpiece, Inception, at The Corner Gallery
Dates:Oct 23
Time(s):7pm to 10pm
Venue:The Corner Gallery
Details
Hosted By:Little Wing Collective
Venue Address:263 Hay Street Subiaco, WA 6008
Ticket Price FROM:11.64
Other:Film Festivals
Description
Join The Corner Gallery in their warm and cosy secret cinema as they screen a sci-fi masterpiece, Inception, starring Leonardo DiCaprio, Ellen Page and other Hollywood legends. The film will play for one night only as part of the venue's pop-up cinema. Don't miss out!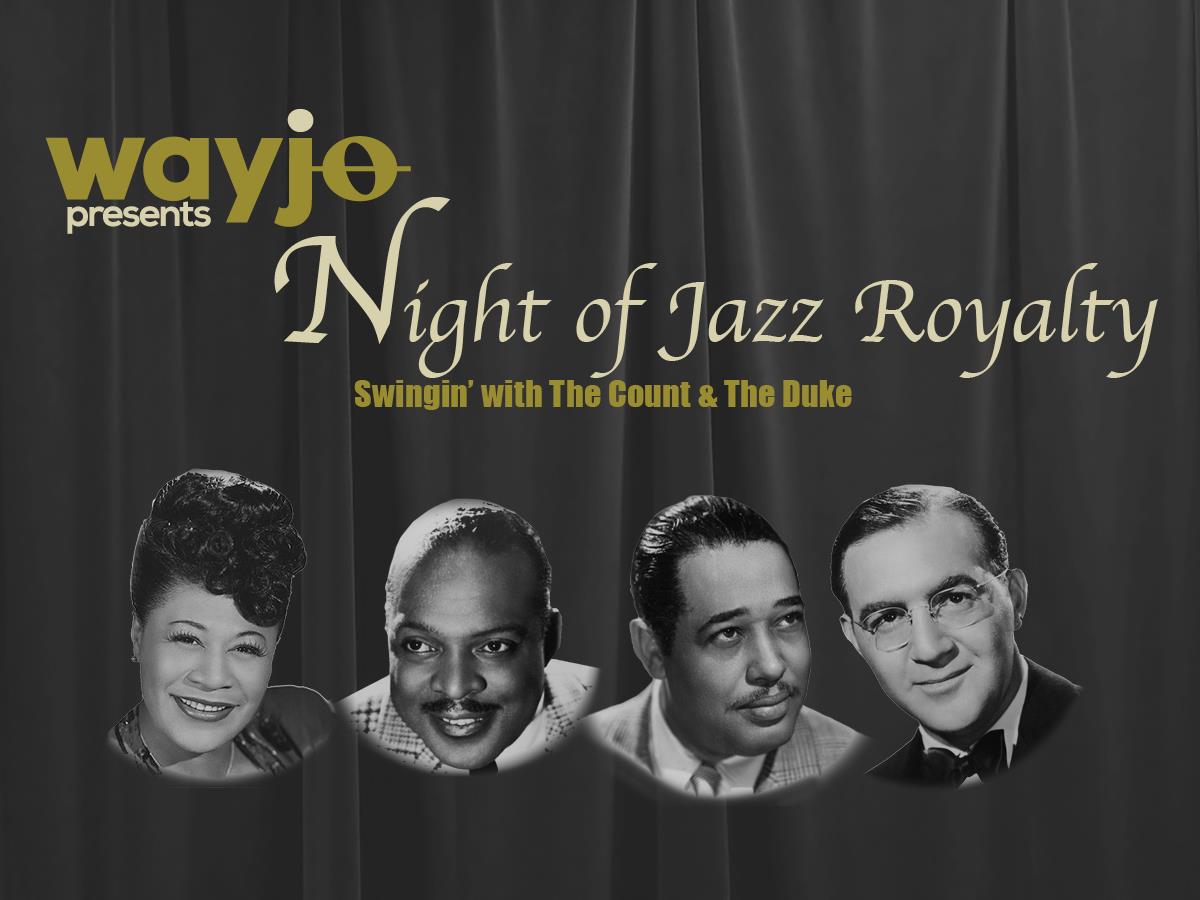 As humble subjects, the WAYJO MinterEllison Monday Night Orchestra & Tuesday Night Orchestras will pay their respects, presenting the very best from Jazz Royalty
Dates:23-24 Oct
Venue:Downstairs at The Maj
Details
Hosted By:WA Youth Jazz Orchestra
Venue Address:825 Hay St, Perth WA 6000
Other:Music
Produced By:WAYJO: WA Youth Jazz Orchestra
Event Venue:Downstairs at The Maj
Music:Jazz
Description
Throughout jazz history a handful of musicians claimed their kingdom and became masters of their domain.

King Oliver ruled over New Orleans in the early part of last century. The Duke and The Count developed big band music into what it is today. Benny Goodman, the King of Swing, ruled with an iron clarinet over the 1930s, and Ella Fitzgerald was crowned the Queen of Jazz, a title she still holds. This jazz royalty changed music forever, and we will forever bow down to these supreme leaders. All hail the jazz!


A Night of Jazz Royalty: Swingin' with The Count & The Duke
with the WAYJO MinterEllison Monday Night Orchestra, plus Tuesday Night Orchestra
Fri 23 & Sat 24 Oct, 7.30pm
Downstairs at The Maj, His Majesty's Theatre Perth
Limited tickets only from Perth Theatre Trust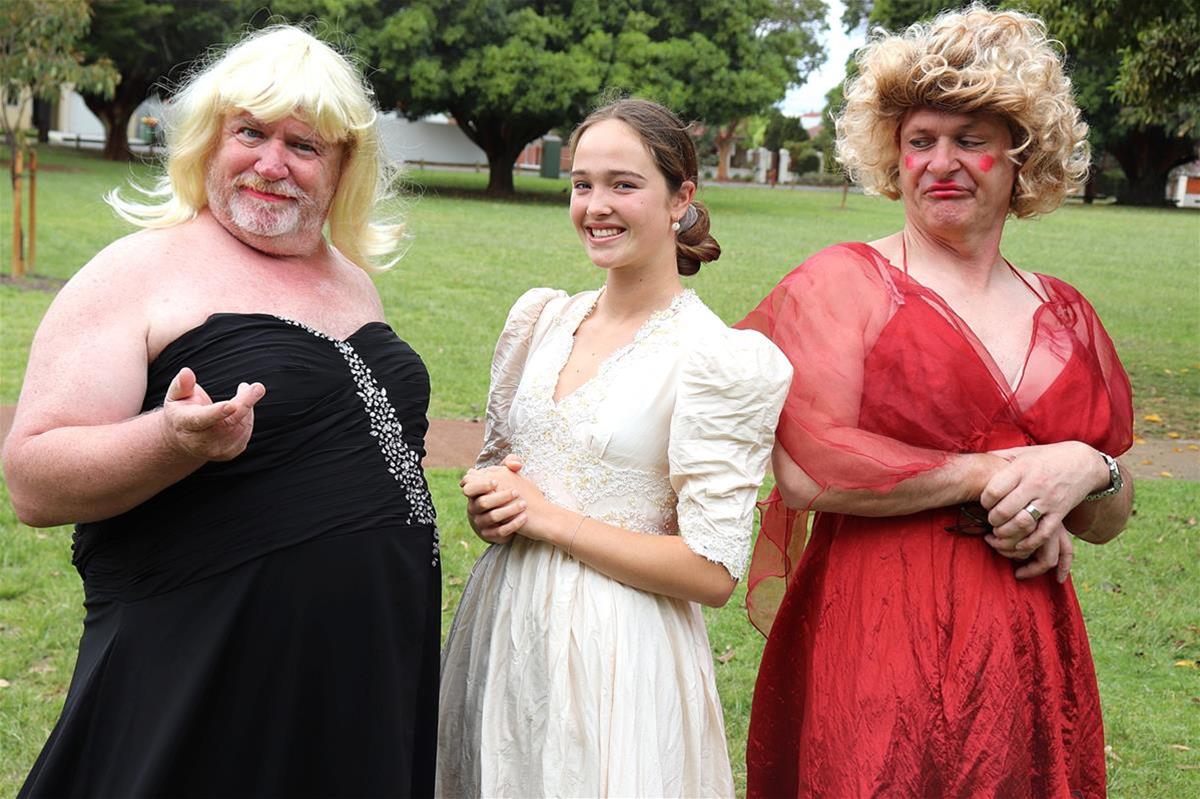 The magic of Cinderella will cast a spell on you this October as the Wembley Theatre Company brings the classic fairytale to life as a pantomime.
Dates:Oct 20 - Nov 1
Time(s):7pm October 16, 23 and 30 and 2pm October 17, 18, 24, 25, 31 and November 1
Venue:Wembley Community Centre
Details
Hosted By:Wembley Theatre Company
Venue Address:40 Alexander Street, Wembley
Ticket Price:$17, $12 concession
Ticket Price FROM:$12
Ticket price TO:$17
Type:For Kids,Community
Performing Arts:Theatre
Description
THE magic of Cinderella will cast a spell on you this October as the Wembley Theatre Company brings the classic fairytale to life as a pantomime.
Written by Tony Nicholls and directed by Bryce Manning, the show takes the traditional story and mixes in a range of extraordinary characters including a stepmother full of malapropisms and an unlikely fairy godmother.
Thrown into the mix is a range of jokes, slapstick, puns, songs and laughter as Cinderella journeys from her downtrodden existence to princess life.
"Tony Nicholls' pantomimes never stray far from the expected plot structure we're all familiar with," Bryce said.
"While we know we are watching Cinderella, Tony includes sub-plots, sub-sub-plots, songs and a myriad of characters that make us laugh and cry – but never distract from what we all know will happen.
"The challenge for a theatre director is to find a heartbeat in the script.
"It normally takes four or five rehearsals before the cast is clear and confident with the direction I am taking them.
"It's then they take ownership of their characters and the play and each actor starts the process of playing a part in this living, breathing thing called theatre."
Involved in acting, directing and theatre teaching since 1984, Bryce trained as an actor at the University of Western Sydney before moving back to Perth to start his teaching career.
He formed the Wembley Theatre Company in 1996 and has been producing, directing, writing and acting in the company's annual productions for the past 24 years.
The company has seven pantomimes it performs in rotation and last staged Cinderella in 2014.
"This year's production will be vastly improved," Bryce said. "We have new LED lights, stage microphones, stunning new costumes and an impressive smoke machine."
Cinderella plays at 7pm October 16, 23 and 30 and 2pm October 17, 18, 24, 25, 31 and November 1. Tickets are $17, $12 concession – book at www.trybooking.com/BLKAD.
The pantomime is showing at the Wembley Community Centre, 40 Alexander Street, Wembley.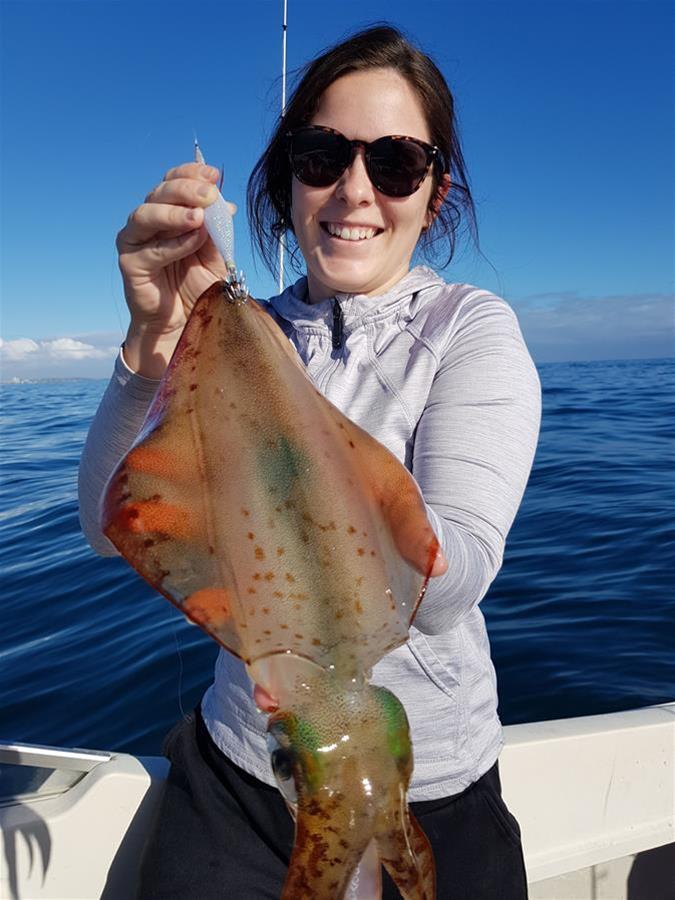 Squid Fest will celebrate all the best bits about this intriguing Cephalopod with a program of events themed around water, wind, earth and fire on and around the Busselton foreshore.
Dates:Oct 23-24
Time(s):4pm Friday and 9am Saturday
Venue:Busselton Foreshore
Festivals:All Festivals
Details
Hosted By:Squid Fest Busselton
Venue Address:Busselton Foreshore
Ticket Price:Free
Food & Drink:Festival,Food Event,Seafood
Sports:Other Sports & Fitness
Type:Free
Description
Ink your diary for 23rd and 24th October when a new festival celebrating the humble Squid jigs into Busselton.
Expect squid fishing competitions (with a cash prize), education and clinics, giant sea creature kite flying, south west sea and land food and wine sampling and demonstrations featuring cooking over fire, squid kids' activities, live entertainment and more.
The program will feature Friday night food and wines events, entertainment and learn-to-squid clinics; and on Saturday, visitors will enjoy a cheery south west culinary marketplace and entertainment on the Busselton Foreshore, squidding contests for kids and adults, and a colourful sea creature kiting display.
This is a free event, running from 4pm on Friday the 23rd and 9am Staurday the 24th.
Don't miss out on this wondrous evening of music, art and poetry as esteemed WA folk rock act Jack Davies and the Bush Chooks launch their highly anticipated new EP "Songs For A Long Walk".
Dates:Oct 23
Time(s):6.30pm
Venue:Freo.Social
Details
Hosted By:Freo Social
Venue Address:1 Holdsworth St, Fremantle WA 6160
Ticket Price FROM:$20
Type:Adults Only
Music:Gig Guide,Rock
Event Venue:Freo.Social
Description
The mini fest will take place over two stages at Freo Social on October 23rd, there will also be an art market and exclusive merchandise available. This will be the follow up release to their praised 2019 EP "Cleaning The Dishes" which saw them tour the country, win a WAM award and two Song Of The Year awards.
The new EP will dive deep into new sounds and ideas; guiding the listener on a journey from stripped back poetic folk, to hard hitting electric guitars.
Joining the lineup will be the soul wrenching sounds of Nika Mo, the cut throat songwriter rock of New Nausea, the glistening indi folk harmonies of Clove, and more yet to be announced.
JACK DAVIES
Busker, rambler, egg scrambler... Jack Davies is widely regarded for his witty lyricism and powerful storytelling. After joining forces with his merry band of bush chooks, the group's thundering folk-rock ballads quickly garnered acclaim across the country. Recently, they took home the WAM award for best folk act, a SOTY award for best country song, and an NLMA award for WA's best live act. Close to home, The Bush Chooks have played a string of sold out headline shows and supports; most recently supporting names such as The Waifs, Tash Sultana, San Cisco, Newton Faulkner, Weyes Blood as well as playing a lauded set at the Fremantle Falls Festival. Now, after having the world flipped upside down, hard fried, the chooks gleefully return to the WA stage with their brand new EP "Songs For A Long Walk".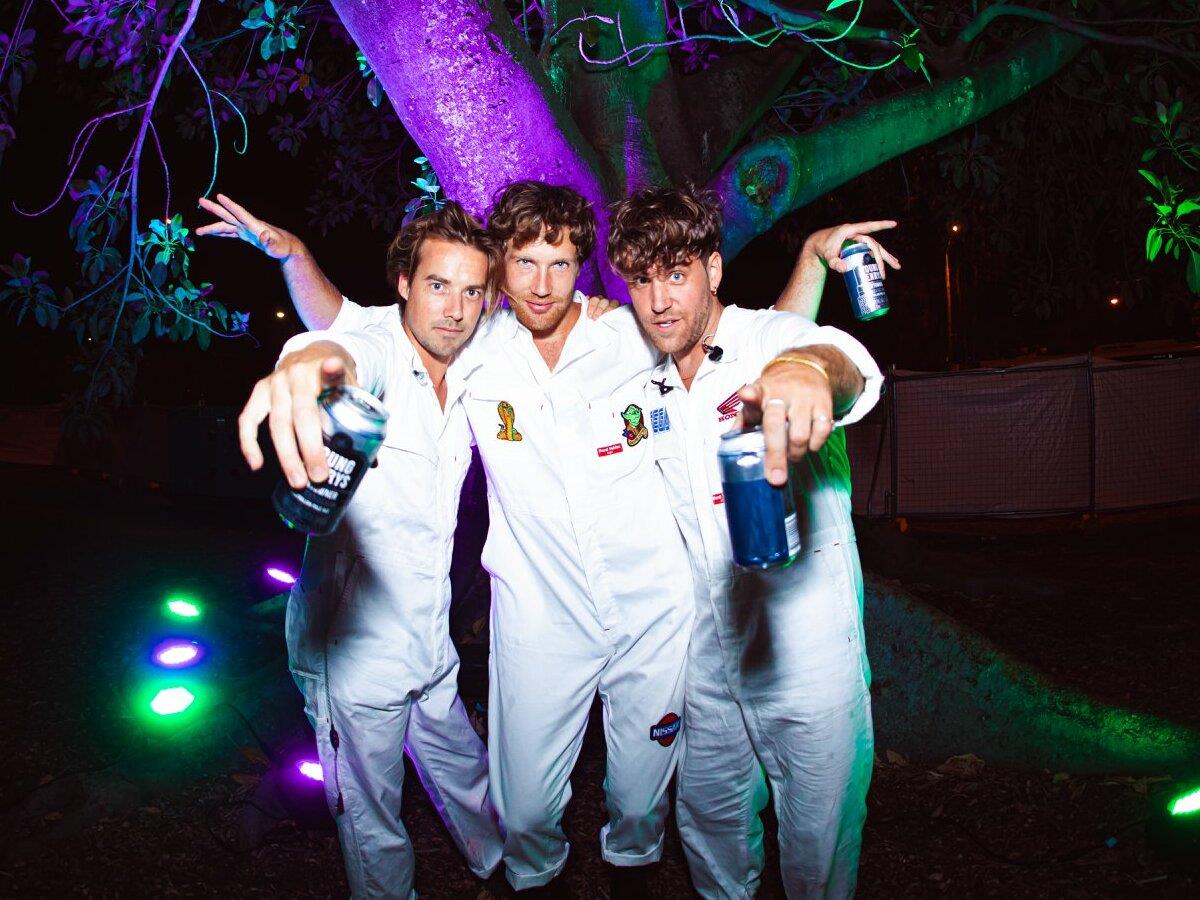 Fresh electronic trio Crooked Colours announce one and only tour for 2020!
Dates:Oct 23
Time(s):6:30-11pm
Venue:Centenary Pavillion, Claremont Showground
Details
Hosted By:Crooked Colours
Venue Address:1 Graylands Road, Claremont
Ticket Price FROM:$48.29
Ticket price TO:$53.40
Other:Music
Event Venue:Claremont Showground
Music:DJs,Gig Guide
Description