Tempranillo Wine Variety Wineries in Rosa Brook
Wineries in Rosa Brook
region=rosa-brook&type=wineries&categories=12748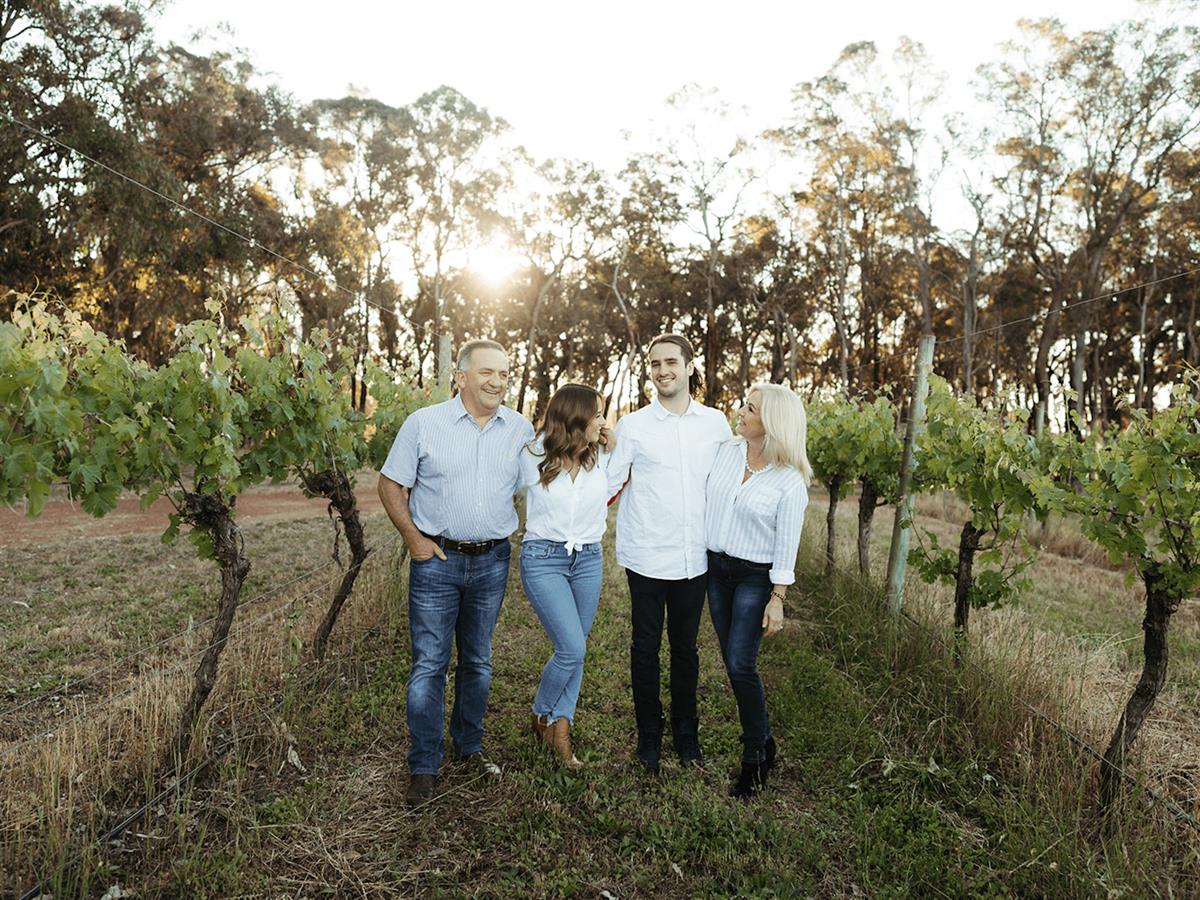 Calneggia Family Vineyards produces an extensive range of fruit-driven wines with an uncompromised commitment to quality.
Open Days/times:Mon to Fri 8:30am to 5pm
Wine Region:Margaret River
Wine Variety:Cabernet Merlot,Pinot Gris,Rosé,Sauvignon Blanc Semillon,Sparkling,Tempranillo,Prosecco,Semillon,Cabernet Sauvignon,Chardonnay,Shiraz
Details
Brands:Rosabrook, Bunkers, Calneggia, Bramble Lane, Brian Fletcher Signature Wine
Established:2000
Winemaker:Severine Logan, Brian Fletcher
Facilities:No Cellar Door
Size & Year:Established 1951 - 2000
Description
Calneggia Family Vineyards has owned vineyards and been involved in the wine industry in Margaret River for over twenty five years. The Calneggia family owns several premium vineyards across the region and produces the Rosabrook, Bunkers, Calneggia, Bramble Lane and Brian Fletcher Signature wines in conjunction with Chief Winemaker Severine Logan and long term winemaking consultant, Brian Fletcher.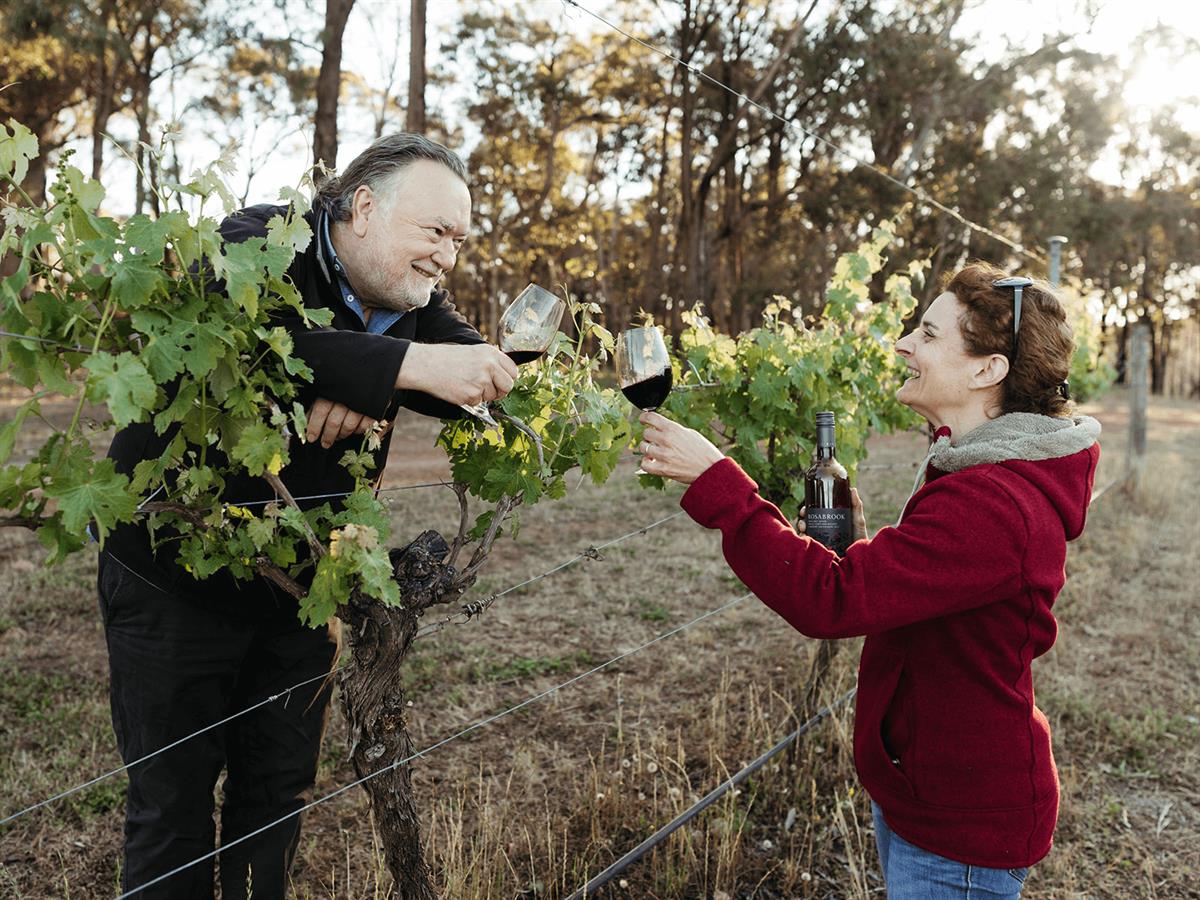 An established producer making elegant Margaret River varietal wines for over 30 years.
Wine Variety:Sauvignon Blanc Semillon,Semillon,Tempranillo,Cabernet Merlot,Cabernet Sauvignon,Chardonnay,Shiraz
Wine Region:Margaret River
Details
Size & Year:Small (5,000-49,999 cases),Established 1951 - 2000
Cases Produced:12,000 cases
Established:1980
Vineyards:25 hectares
Winemaker:Severine Logan, Brian Fletcher
Margaret River:Wallcliffe
Facilities:Appointment Only
Description
Rosabrook Wines has a long-term reputation for its elegant, fruit-driven and youthful wines. The property was originally set up as a dairy farm in the 1930s and became a vineyard in the 1980s. It is owned by the Calneggia Family, who also make Bunkers Wines, Calneggia Wines and Brian Fletcher Signature wines from their premium Margaret River vineyards.
Rosabrook has the services of two renown winemakers in Chief Winemaker Severine Logan and Winemaking Consultant Brian Fletcher who has worked with the family of a 30 year period. Severine and Brian have completed over 70 vintages between them, across a multitude of winemaking regions all over the world. Both are extremely versatile winemakers with a multiple awards to their names and with a vast experience in the Margaret River region. Each of the winemakers are household names in the Australian wine world and work together in a unique, mutually respectful environment
The Wines
Rosabrook makes classic Margaret River varietals and blends including Sauvignon Blanc Semillon, Chardonnay, Cabernet Sauvignon and Cabernet Merlot.
Wine Tasting
No cellar door
Halliday Rating
4/5 Black Stars
We've been blessed with some balmy summer evenings over the last few weeks, which means it's the perfect time to...
Read More