Tours & Attractions in Cottesloe
Attractions in Cottesloe
scroll=y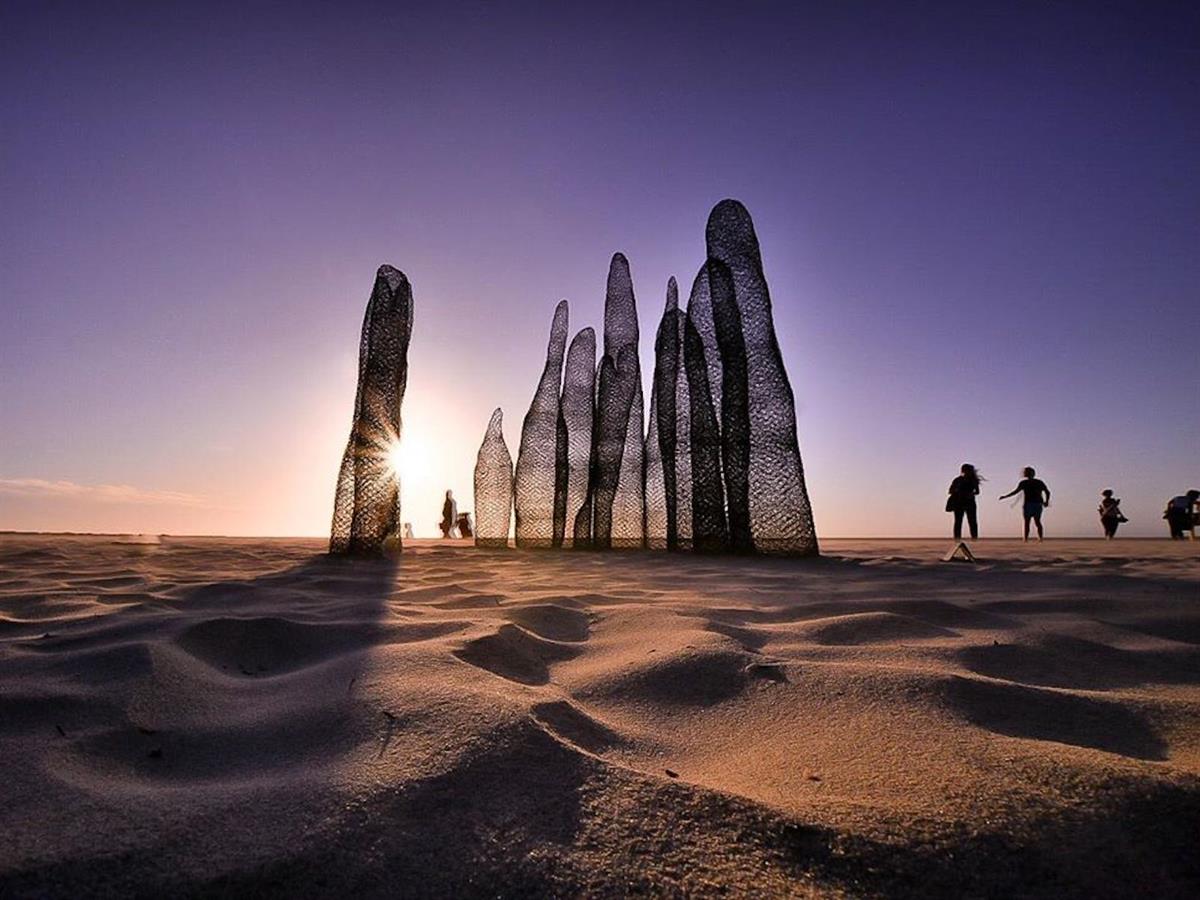 Take a self-guided tour of sculptures from previous exhibitions that now add flavour to Cottesloe all year round.
Open days/Times:Everyday
Tour Price:Free
Type:Sites & Trails,Attractions
Suited For:Adults (18+),Seniors
Details
Open Days:Monday,Tuesday,Wednesday,Thursday,Friday,Saturday,Sunday,Public Holidays,School holidays
Description
The Town of Cottesloe has acquired 15 sculptures from the previous Sculpture by the Sea exhibitions and had four works gifted. These sculptures form an evolving collection for permanent public display for all to enjoy.
Check out the attached map to view the locations of the permanent sculptures spotted throughout Cottesloe and take yourself on a leisurely tour, or check them off the list each time you're in the area!
The Sculpture by the Sea exhibition originated in Sydney on Bondi Beach in 1997. It found its way to the West coast on Cottesloe Beach in 2005 and since then has been entertaining hundreds of thousands of visitors each year for the exhibition periods.
Cottesloe is a fairly exposed beach and groyne break that is relatively consistent all year around.
Activity:Surfing
Type:Sites & Trails
Details
Description
Cottesloe Beach offers left and right-handers on either side of the groyne, with the south side being a popular break for long borders and stand up paddle boarders. The break works best in offshore east-southeasterly winds with swells coming from the southwest, on a mean tide. During summer the break will reamin relatively flat however, it will sometimes produce a small rolling wave perfect for the beginner surfer. Cottesloe is often crowded, especially when the waves are good. Beware of the reef, rocks and rips.
With Summer in full swing, there's nothing better than a cold beer to stifle the heat! Here's Scoops guide to...
Read More