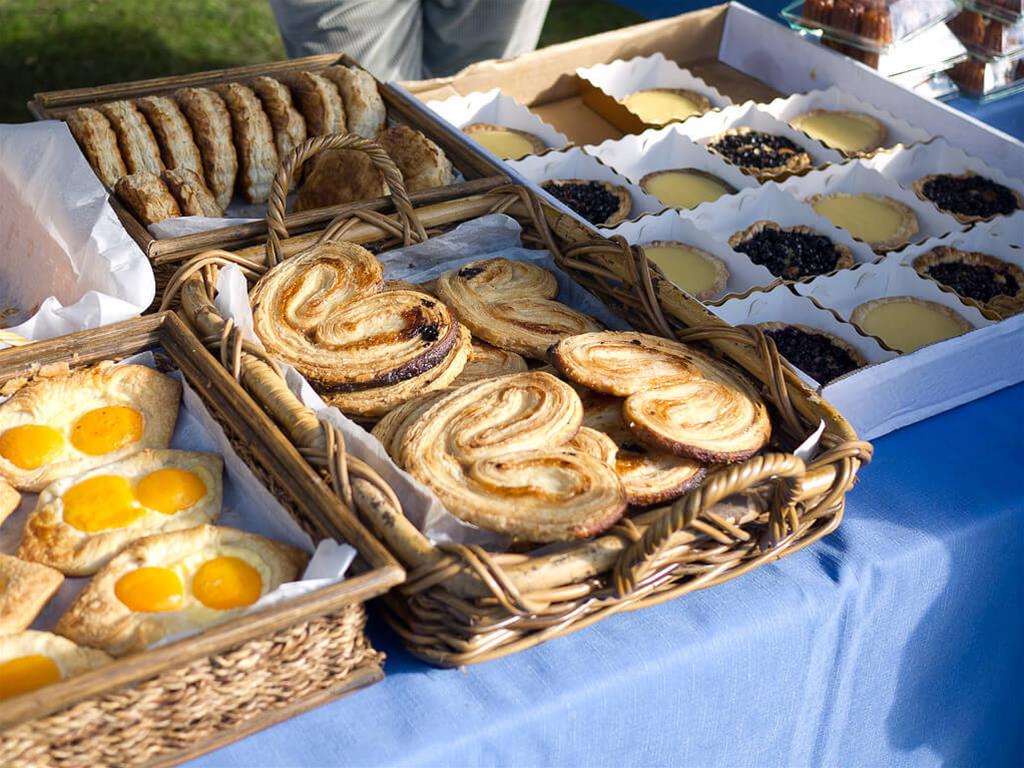 Fre-Jac Bakery
Situated in Vasse is former Parisians Roselyne and Jean-Marie's passion of hand crafting Authentic French Cuisine with local and imported ingredients from France.
Details
Providores:Bakery,Patisserie
Open Days:Wednesday,Thursday,Friday,Saturday,Sunday
Description
Fre-Jac Bakery is an Authentic French Patisserie located a short drive from both Margaret River and Busselton offering a wonderful selection of breads and pastries. They produce a selection of French/Australian baguettes and sourdough, plain or with gourmet fillings, and a large range of special breads. All Fre-Jac Bakery Bread is made with French wheat flour, water, salt and no sugar or gmo.
In August 2006, Roselyne and partner Jean-Marie decided to settle in Balingup and opened Fre-Jac Restaurant and Bakery. The restaurant gained success quickly and was embraced in the South West with people coming from far and wide to enjoy the French flavours. Roselyne was the restaurant chef and Jean-Marie baked all the extremely popular French bread in the bakery. Life was a little slower in Balingup than in Paris, but the French couple were very happy with their move and enjoyed the lifestyle.
Gradually the bakery expanded until it became the focal point, finally the couple decided to relocate Fre-Jac Bakery to Vasse, closer to their main customer base and with that decision the restaurant was closed.
Their new premises opened in July 2012, since then Roselyne and Jean-Marie have attend many Farmers Markets and Events in pursuit of a diverse customer base. With some customers following them weekly to different markets to get the freshest product
All products are made with French flour, no additives, no preservatives, no GMO.
Location
Address: 3/14 Burler Drive, Light Industrial Area Vasse,Vasse,WA,6280
Phone: 9755 0304
Email: [email protected]