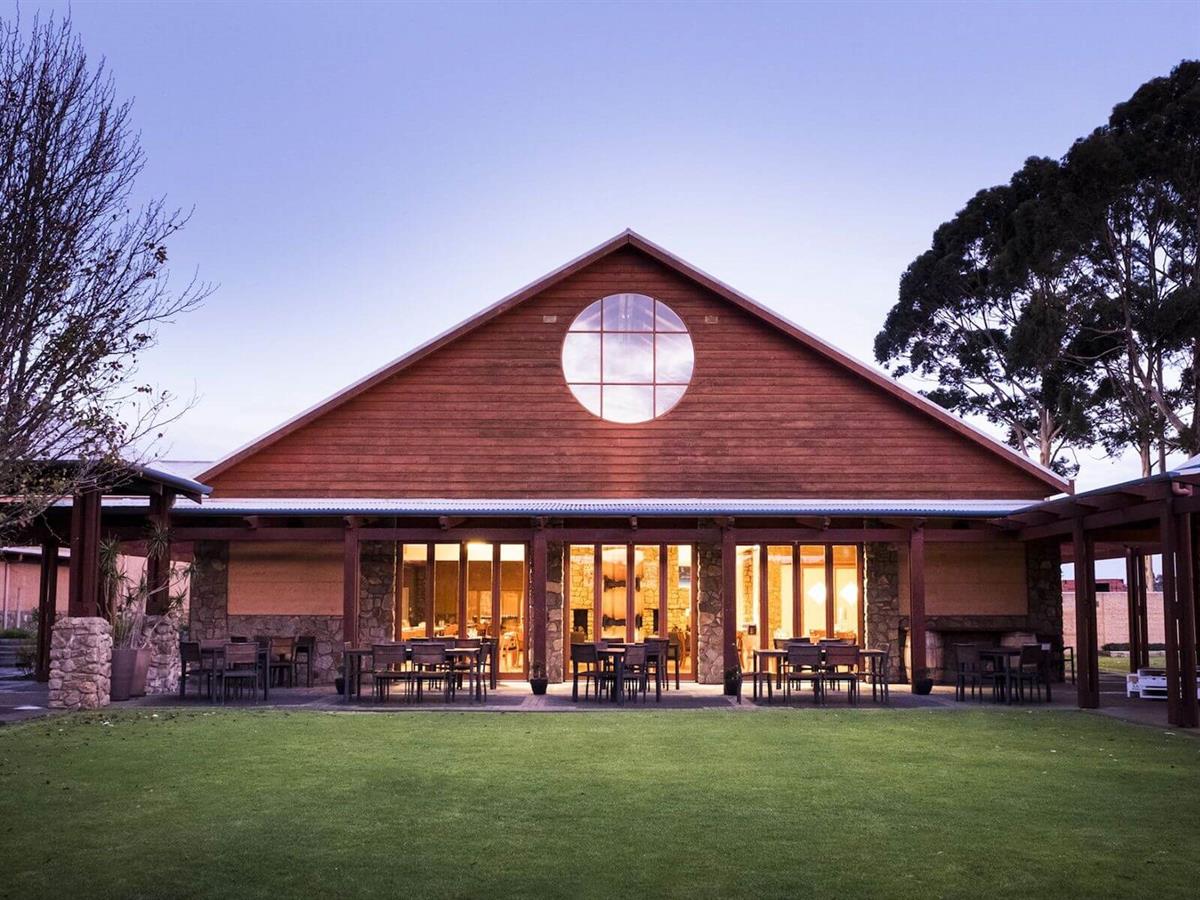 Xanadu Wines
Discover James Halliday's Australian Winery of the Year (2014), one of the region's pioneer estates, offering a range of tasting experiences and simple, modern dining at its award-winning restaurant.
Open Days/times:Cellar door: Mon to Sun 10am to 5pm, restaurant: Mon to Sun 12pm to 3pm
Wine Region:Margaret River
Wine Variety:Cabernet Sauvignon,Viognier,Rosé,Semillon Sauvignon Blanc,Chardonnay,Shiraz,Graciano,Malbec
Details
Cases Produced:70 000 cases
Vineyards:109.5 hectares
Facilities:Cellar Door,Light Food,Restaurant,Functions,Kids Play Area
Description
Xanadu Wines has grown into one of Margaret River's most exciting labels. For three years running it was the Best Wine Exhibitor on Show at the Margaret River Wine Awards (2010, 2012, 2013). This was topped off in 2014 when Xanadu was awarded James Halliday's Australian Winery of the Year.
A regional pioneer, Xanadu was established in 1977 by Dr John Lagan, an Irishman, who arrived in Margaret River in 1968 and was inspired by the pioneering spirit of the region. In 2005 the estate was purchased by the Rathbone family who own iconic Australian vineyards Mount Langi Ghiran and Yering Station.
There is an enclosed grass area and playground for kids, kids menu and colouring-in sheets are available.
The Wines
The wine range is grown from three estate-owned vineyards in Margaret River. The team's philosophy is to nurture the wines through to the bottle, rather than 'beating them into submission' to make expressive, regional wines. With this principle and the leadership of winemaker Glenn Goodall the Chardonnays and Cabernet Sauvignons are some Margaret River's most acclaimed benchmarks.
The winery's Cabernet Sauvignon received the Jimmy Watson Trophy in 2018.
Wine Tasting
Built from granite and gneissic rocks excavated during the planting of the original vineyard, the cellar door first was used as artist studio. The rustic meets contemporary building in the heart of the vineyard, surrounded by native vegetation. All wines can be tasted daily and groups are encouraged to book a structured tasting, starting from $5 for 10 or more guests. Private winery tours can be arranged in advance too. Open daily 10am – 5pm.
The Food
A regular representative of The West Australian Good Food Guide's Top 50 WA Restaurants, the Xanadu restaurant serves up classic, stylish meals made with produce from the nearby farms, ocean and the Xanadu vegetable garden. Look out for a special selection of museum wine releases that cannot be found anywhere else in the world, but in the Xanadu Restaurant. Executive Chef Melissa Kakoti has been at the helm since 2007. The restaurant is open daily from 12pm - 3pm.
Halliday Rating
5 Red Stars
Location