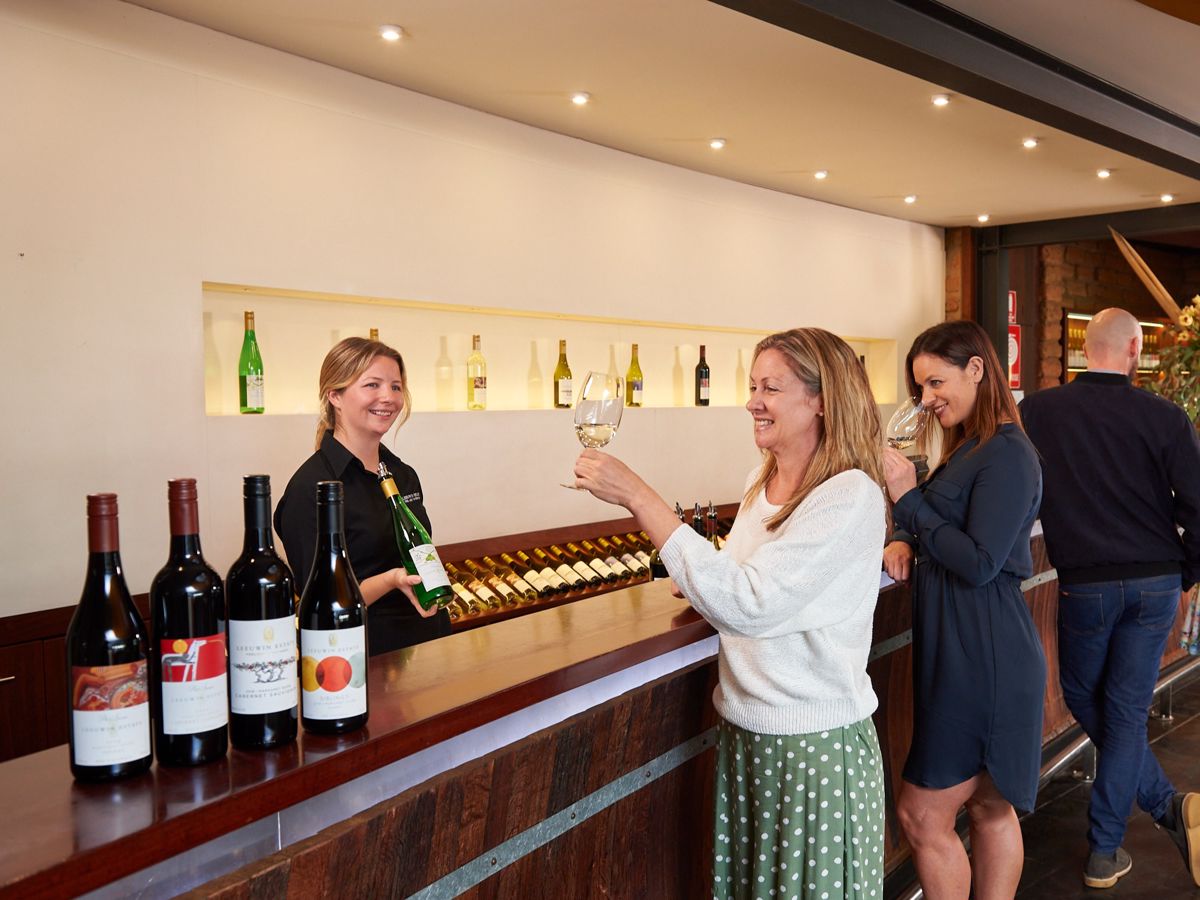 Leeuwin Estate
A Margaret River pioneer with wines ranking alongside the world's finest, Leeuwin Estate celebrates fine wine, food, art and music at its award-winning restaurant, winery, cellar door and gallery.
Open Days/times:Cellar door open daily 10am to 5pm. Restaurant open for lunch.
Wine Region:Margaret River
Wine Variety:Brut,Cabernet Sauvignon,Semillon Sauvignon Blanc,Chardonnay,Classic Dry White,Riesling,Sauvignon Blanc,Sauvignon Blanc Semillon,Shiraz
Details
Cases Produced:50,000 cases
Vineyards:121 hectares
Winemaker:Tim Lovett, Phil Hutchison and Breac Wheatley
Facilities:Wheelchair Access,Functions,Cellar Door,Gallery,Restaurant
Description
Family-owned Leeuwin Estate, one of the five founding wineries of the now famous Margaret River wine region, is under the stewardship of three generations, who work with a team of highly skilled winemakers to consistently produce wines ranking alongside the world`s finest. In 1972, legendary Napa Valley winemaker, Robert Mondavi, identified the future site of the Leeuwin vineyard as being ideal for the production of premium wine and provided early mentorship to Denis and Tricia Horgan in the transformation of their cattle farm into Leeuwin Estate. Enjoying its first commercial vintage in 1979, Leeuwin was thrust into the international spotlight when Decanter Magazine gave its highest recommendation to the 1981 "Art Series" Chardonnay. The international accolades have continued and Leeuwin now exports to 30 markets. Celebrating the combination of fine wine, food, art and music, Leeuwin features an award-winning restaurant, cellar door and art gallery. The Estate is renowned for staging spectacular events and welcoming visitors from around the world. With a focus on Margaret River's hero wine varieties, the Leeuwin Estate Art Series, Prelude Vineyards and Siblings labels are regional benchmarks and share a place amongst the great wines of Australia, receiving ongoing international acclaim and attention. Sample the range daily from 10am - 5pm at Leeuwin's Cellar Door. Alternatively, discover more of Leeuwin Estate story with a host of tour experiences. A range of experiences can be booked in advance.
Related
Leeuwin Estate Restaurant
Location