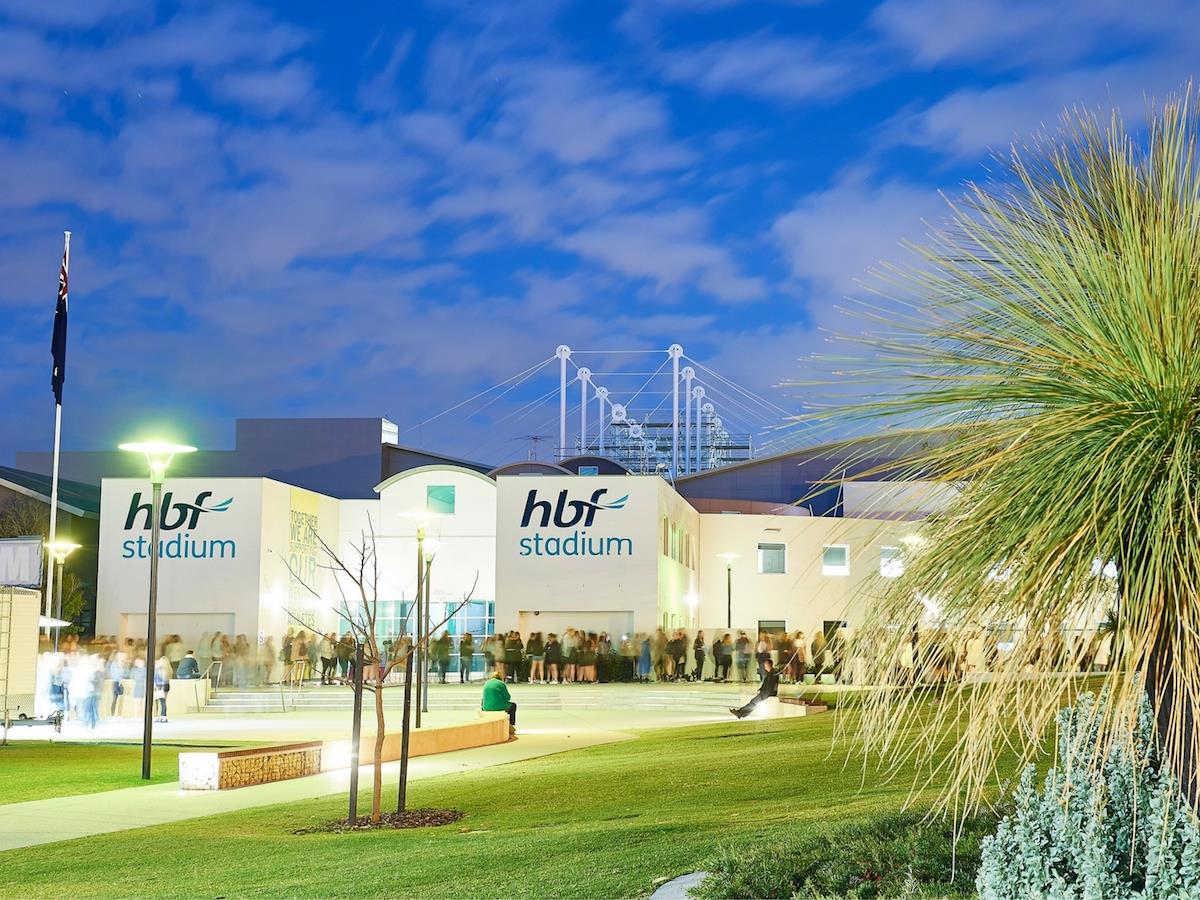 Perth's most popular sporting stadium hosting some of the best events in both sport and entertainment!
Facilities:Entertainment Venues,Gyms,Sports Facilities
Details
Facilities:Entertainment Venues,Gyms,Sports Facilities
Description
HBF Stadium has a wide variety of facilities available to you, the Perth community.
Three 50m pools, a gymnastics training centre, a modern gym with a dedicated group fitness studio, crèche, café, dive pool, water polo pool and function spaces are all located at HBF Stadium.
There is universal access with ramps into and out of different parts of the venue. A disabled hoist is available for the pool access. Please ring ahead to ensure availability. As a VenuesWest venue, HBF Stadium is a proud supporter of the Companion Card Program. For more information on accessibility please visit the AccessWA website.
A popular venue hosting some of Perth's best music, comedy and sporting events including Pink, Smashing Pumpkins and Ringo Starr to Cirque du Soleil and Danny Green.
HBF Stadium is proudly owned and managed by VenuesWest, on behalf of the state government of Western Australia.
Location