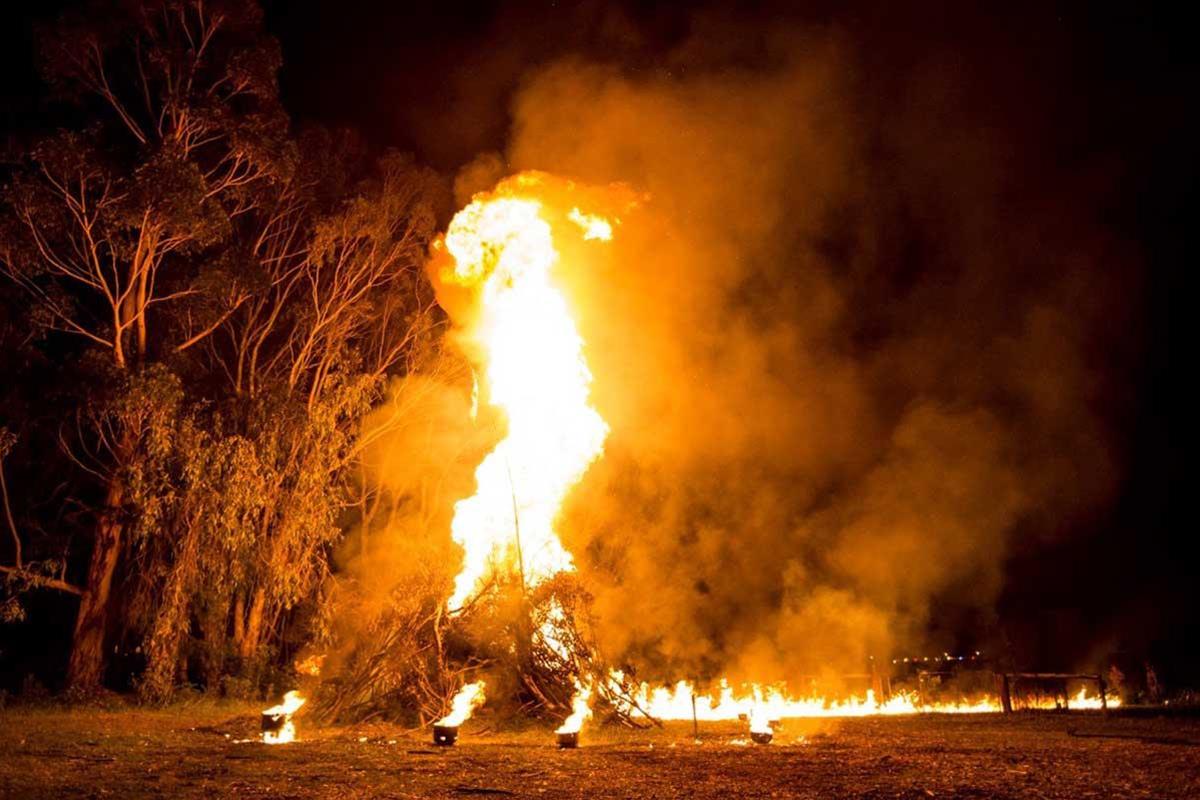 In the past Open Studios exhibitions, my work focused on creating narrative rich, household furniture and objects made from up-cycled materials. In 2018, I am stepping from looking at the things that surround people and make their lives rich and livable, to looking at how to enrich people's identity in the context of their community and culture. This shift is accompanied by a considerable increase in the size of the works.
Open Days/times:BY APPOINTMENT ONLY
Galleries:Installation,Sculpture,Mixed Media,Artist Studio
Details
Galleries:Installation,Sculpture,Mixed Media,Artist Studio
Open Days:By Appointment Only
Description
Working with the concept of "different minds", I'm developing interactive sculptural installations and collaborations across the 4ha of the Ferart Studio property.
My art practice seeks to create narrative rich pieces that investigate the integration of scientific, rational and economic activity; with the ecological, communal, intuitive and sensual aspects of human culture. It places a strong emphasis on inviting people to live more rich and interesting lives.
During Open Studios there will be collaborative activities and events for all ages, see the Ferart Studio website and Facebook page for details.
Related
Cast Designs - Trent Walker
Ashleigh Spencer Heussenstamm
Location