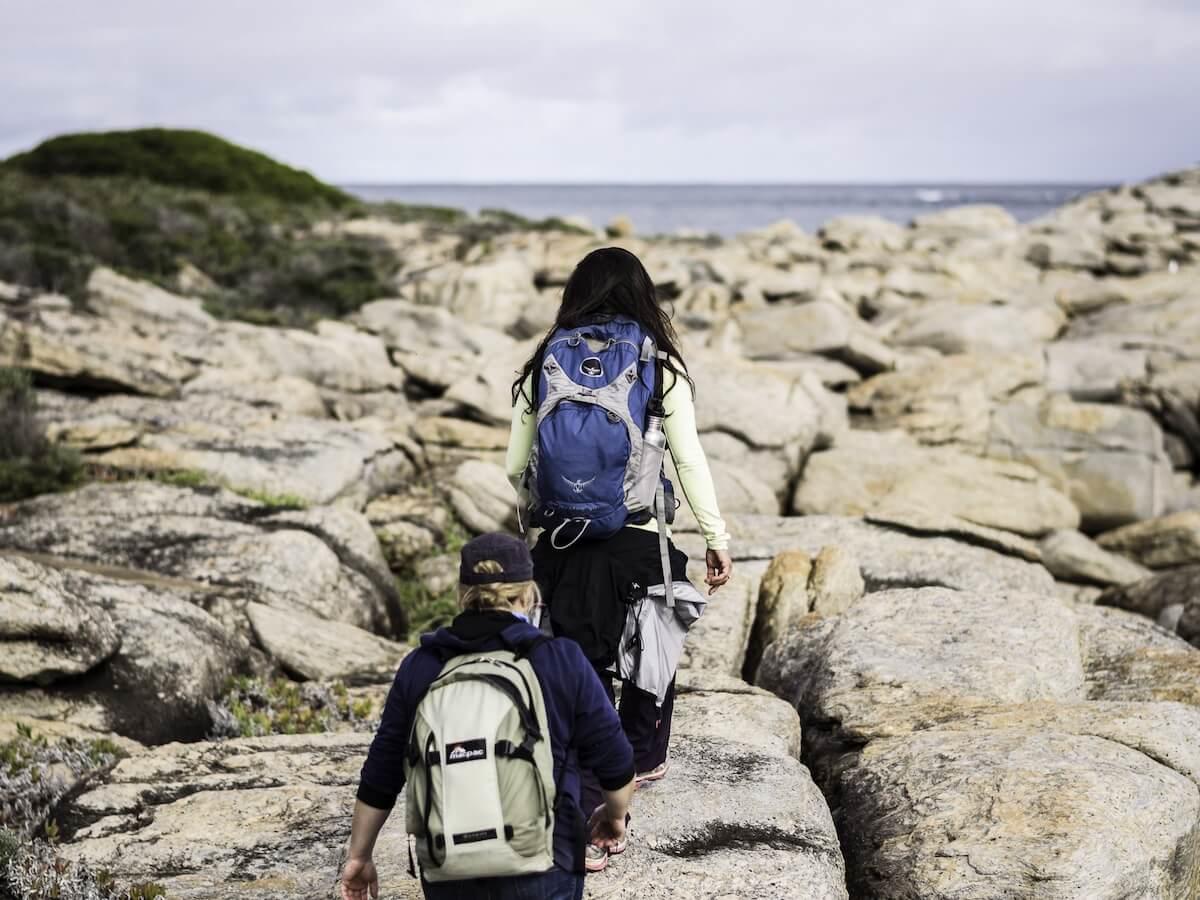 THE CREATIVITY RETREAT - Margaret River
Get your creative MOJO back! Explore your creativity, breakdown creative blocks and reignite your passion and motivation during this fun, focused and fearless 4-day Creativity & Walking Retreat.
Dates:26 - 29 September 2019
Details
Hosted By:Edgewalkers
Ticket Price:$1,380
Ticket Price FROM:1,380
Ticket price TO:1,880
Audience:Adults
Description
Our signature retreat is a fun, fearless & focused examination of your self-expression & creativity.
Are you committed to establishing & sustaining a creative practice?
Do you want to explore what is getting in your way?
Are you ready to identify & rehearse ways to richer more self-expressive life?
This 4-day retreat in stunning Margaret River is a truly delightful & powerful opportunity to immerse yourself in nature, disrupt routine thinking and find out just how creative you really are.
You will identify obstacles & paralysing mindsets that are keeping you from being creative;

You will explore and rehearse ways to overcome these creative blocks;

You will establish a regular and sustainable creative 'habit';

You will reconnect & be inspired by nature in one of Australia's most beautiful coastal walks.
AND
You will spend joyful, quality time & create longterm friendships with like-minded individuals;

You will play, write, paint, sing, dance and ... walk;

You will stay in deluxe accommodation;

You will be nourished with healthy & nutritious meals and snacks

You will leave the retreat feeling POWERFUL & PURPOSEFUL about the role of creativity in your life!
Inclusions:
4 days of focused creative exploration through theatre, visualisations, writing, storytelling, movement & play with Dr. Erika Jacobson - you will take home a four-week plan of action so that you can sustain your motivation and direction after the retreat

3 nights in truly deluxe accommodation no matter what room-type you are in. From the wall to wall windows that let you feel completely immersed in nature, to the modern bathrooms & furnishings, the spaciousness and the light, this home will support and nurture your process;

Exquisite & nutritious vegetarian meals and snacks for the duration of the retreat - catered locally, our food is abundant and life-affirming

3 guided walks (5 - 12 km) on the stunning Cape to Cape coastal track and forest settings - feel truly immersed in nature during these spectacular walks

3 hour painting workshop in the bush with local wildflower artist Megan Hodgson;

Morning yoga.
While there are many possible therapeutic outcomes to this embodied and aesthetic work, our main intention is to access learning that assists all participants in reconnecting & reigniting their creativity, whatever that may look like. Whether it be expanding your dessert making skills, creating an online business or finally putting some colour on those blank canvases or words on those blank pages.
The workshop process is playful, fun and goes as deep as you want to take it - whether you share your heart out or listen with an open mind, you will take something home that you can put into action.
TESTIMONIALS:
" You weekend was a real treat for heart and soul- I left feeling more determined to fulfill my dreams. I have weaved art into my everyday and have booked a sole trip to the Galapagos next month! This is living creatively!"
SUZANNE STRAPP - BUSSELTON

"... the perfect mix of the familiar and the new. Erika Jacobson, our guide and mentor, delivered on every promise in the brochure and some. The program was original, energising, fun, and restorative. Each participant was able to create and follow their own unique creative journey."
CLARE ALDERSON - PERTH

" Spending time with Erika exploring what is blocking us from exploring our creative passion and giving ourselves permission to do this was inspiring and motivating. Walking on the Cape to Cape each day allowed time for freeing the mind and being in the moment. I came home with an open heart, a plan going forward and a sense of believing that I deserve to give myself creative time each day. I am worthy of this for my own wellbeing. Thanks so much."
CHRISTINE SKEGGS - BUNBURY

Erika created a wonderful space for learning and exploring new endeavours. Her experience in working with groups and teaching were evident and her warmth, compassion, and vitality made for a welcoming and relaxed environment....It was worth every cent of my investment and I'd do it again. I loved it!
SUE LOUWMAN - MELBOURNE
Location