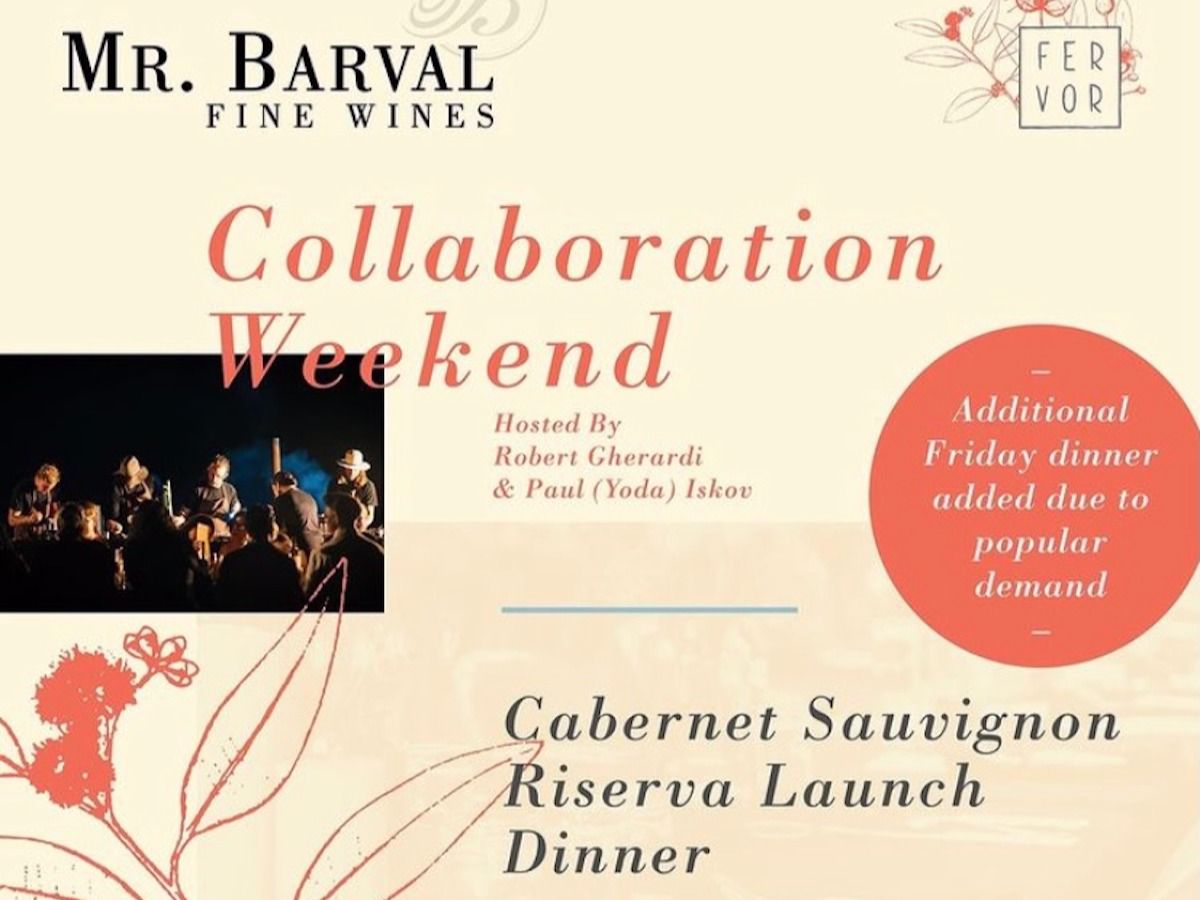 Mr Barval & Fervor Collaboration Dinner & 2018 Cabernet Sauvignon Riserva Pre-Release
An event completely sold out for Saturday! Don't miss out on a chance to dine in style this Friday, with a five-course dinner menu and the much anticipated 2018 Cabernet Sauvignon Riserva.
Dates:Feb 26
Time(s):6-10pm
Venue:Mr Barval Fine Wines
Details
Hosted By:Mr Barval Fine Wines
Ticket Price:$200
Venue:Mr Barval Fine Wines
Description
Due to Popular Demand, another date has been added to this highly anticipated event! Experience an evening dining under the stars as Mr Barval wineries brings you a collaboration dinner with Fervor, hosted by Rob Gheradi and Paul Iskov. This dinner will feature the incredible cuisine of Fervor focusing on a blend of local and indigenous ingredients to be paired with Mr Barval Wines, including the release of the long awaited 2018 Cabernet Sauvignon Riserva. Dine out in luxury with canapés, a sit down 5-course dinner, petit fours and paired wines. Be wined and dined with a luxurious dinner under the stars.
Location