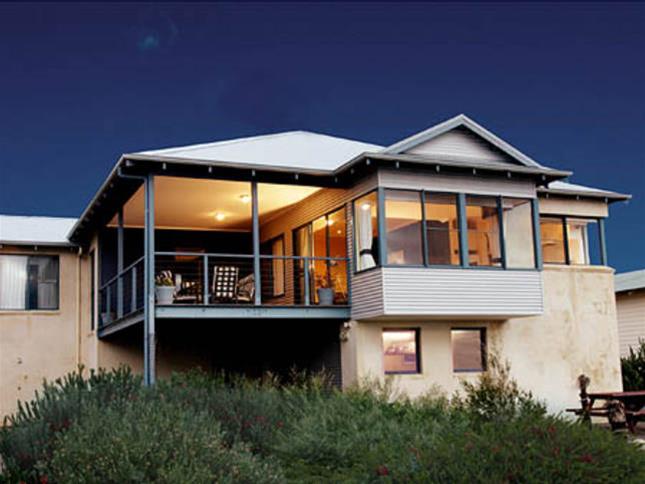 Vantage point of highest hillside position in Gracetown.Sweeping panoramic views of the bay, ocean and surrounding coastline from luxurious, beautifully appointed private holiday home.
Details
Accessibility details:No
Type:Vacation Rental
Description
Juniper House is in the town site of Gracetown in the Margaret RIver region. It has been built on the highest peak of the hillside thus unsurpassed ocean and bay views are gained from this vantage point. It is just a short stroll to the beach. The sound of rolling waves will lull you to sleep at your luxury accommodation. From about September to early December you can view migrating whales from most rooms and the balcony. A pair of binoculars are recomended, especially if you want to keep an eye out for whales, dolphins and surf.
Location