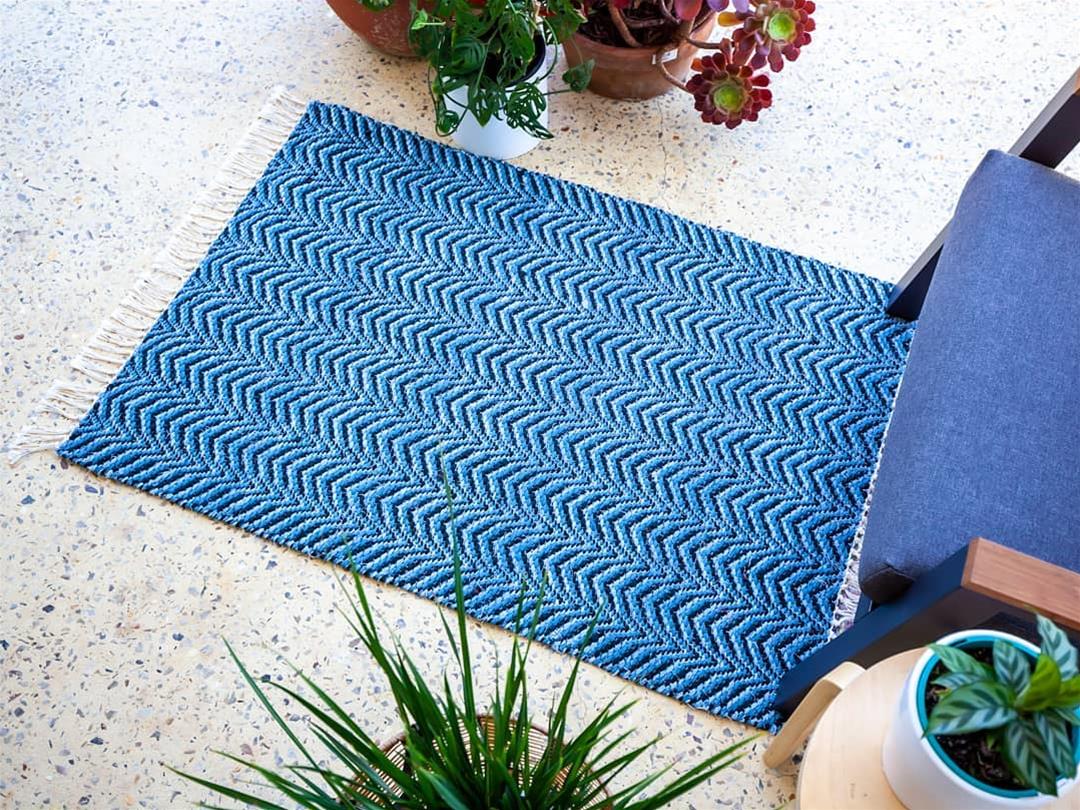 Sonja Hedstrom is an artist that produces hand woven up-cycled Scandinavian Rugs!
Open Days/times:Open 11 - 26 Sep 2021 from 10AM - 4PM
Represented Artists:Sonja Hedstrom
Galleries:Textiles,Upcyclng
Details
Galleries:Textiles,Upcyclng
Open Days:Monday,Tuesday,Wednesday,Thursday,Friday,Saturday,Sunday
Description
I produce hand woven up-cycled Scandinavian Rugs in Cowaramup, Western Australia.
As a qualified textile artisan I design and produce these works of art in my River Rugs home studio. Each unique rug, is sustainably and ethically handwoven with a traditional Finnish floor loom.
What makes these pieces unique is that every rug produced is truly one of a kind, the use of recycled textiles means I cannot mass produce rugs and thus I only concentrate on producing one off items instead.
The mixture of deep Scandinavian tradition and Australian beach lifestyle is where I draw inspiration. The household textiles used are pre loved materials that have been donated or sourced from 2nd hand stores and they always vary from shop to shop. The colours I use come from textiles that are unique to an Australian market.
I also utilise T-shirt yarn which are off cuts from the fashion industry. The mixture of these two yarns create a strong and durable yet artistically beautiful rug. Re using textiles is one the most important factors to rug weaving, as this keeps them from ending up in landfill.
Weaving traditional Scandinavian Rugs date back to the 1800's and is a craft that has been passed on from generation to generation in my family in Finland. The sustainability has always been a necessity of rag rug weaving. Scandinavian winters are long and cold, so people used to use their old clothes to make rugs for floor insulation.
Today, we use rugs to beautify our home space and the use of recycled textiles comes from a modern necessity to reduce waste on our planet.
I migrated from Finland to the beautiful South West with my family in 2012.
Related
John Streater Fine Furniture
Location