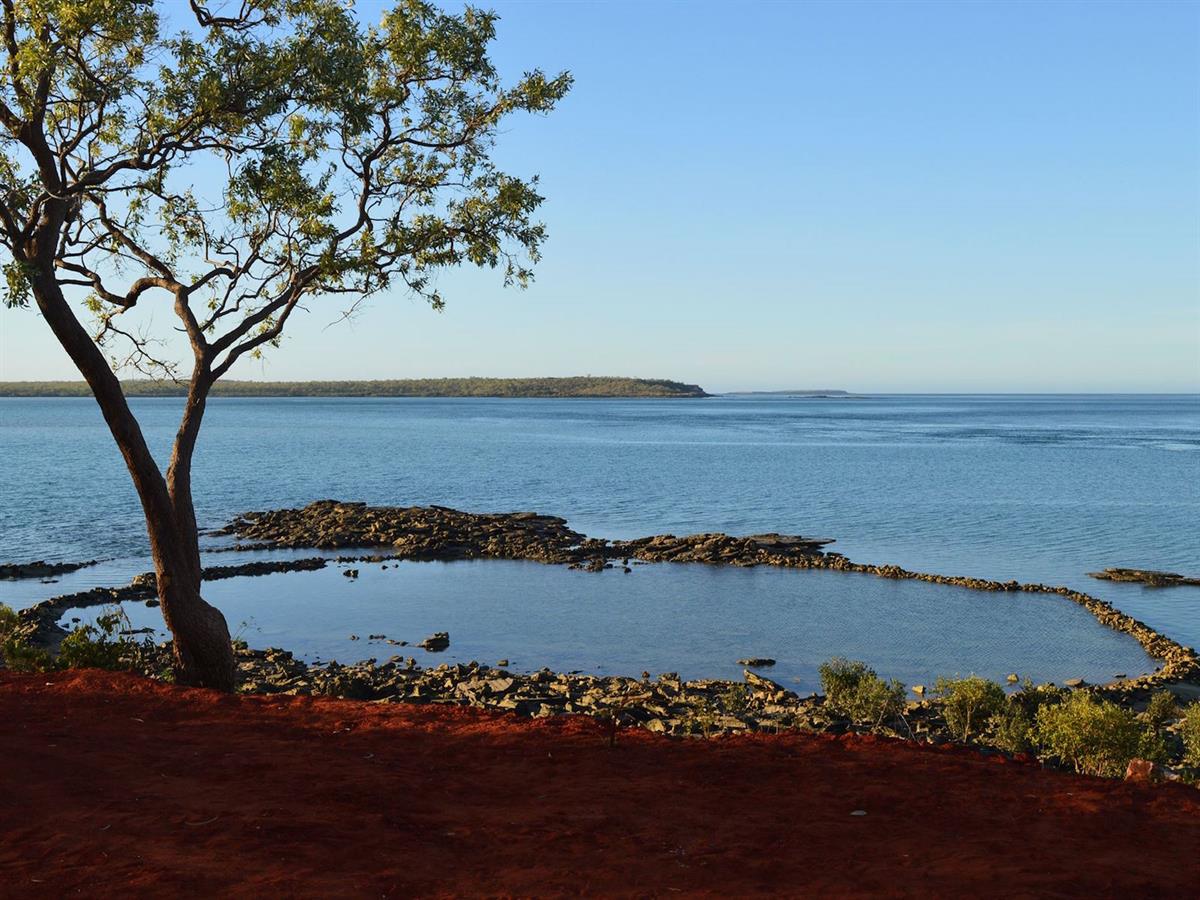 Gumbanan Retreat
Escape to the best kept secret of the Dampier Peninsula, a location of unparalleled beauty and home of The Davey Family, where their traditions and family are forever an integral part.
Price from:From $15 to $140
Details
Type:Aboriginal Owned & Operated,Camping Ground
Description
At Gumbanan Wilderness Retreat you will be immersed in an amazing cultural experience for the whole family. There is a variety of camping choices including facilities for campers, camper trailers, caravans, plus furnished safari tents for couples and families.
This amazing location is the gateway to the Buccaneer Archipelago with known attractions such as Waterfall Reef and Horizontal Falls. The bird-life around the campground is in abundance and is a must for any bird lover. It is also one of the few places in The Kimberley that the Gouldian Finch is home to. From the campground a variety of tours are available and cultural experiences with the family who share a passion and connection to the beauty and remoteness of this unique and pristine location.
The current elders Frank and Maureen are integral parts of the Dampier Peninsular community and have enjoyed sharing their love and passion for their homeland with tourists and locals alike. The family are part of the Bardi Jawi People, known to be 'Salt Water People' and also world famous for their unique dancing. The Bardi Dancers are a traditional male dance group comprised of elders and future leaders of the Bardi people.
They are keepers of traditional culture and stories, through song and dance. Their style is very distinctive as they perform with intricate totems depicting coastal life and traditional hunting practices, handed down orally and visually from generation to generation – a strong example of living culture in contemporary society.
Getting There
Gumbanan Bush Camp is located just before One Arm Point Community (the Ardiyooloon Community). It is a short 1.5km drive off the main road at the turnoff.
Location
Address: Gumbanan Retreat, Cape Leveque Road,Dampier Peninsula,WA,6725
Phone: 0499 330 169
Email: [email protected]