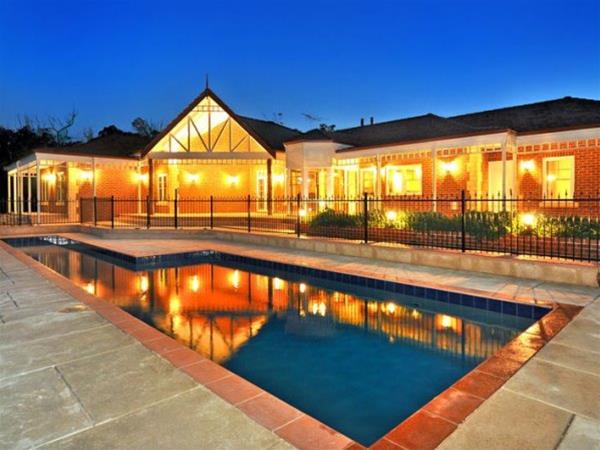 Middleton Homes in Yallingup
Winner of (4) MBA Awards; • MBA SW Home of the Year 2011 ($750,000 - $1,000,000) • Silver Trowel for excellence in Bricklaying • Excellence in Carpentry Award (fit-out) • Water-wise Home of the Year
Details
Home Design Block Size:> 1000m
Home Design Style:Coastal,European,Federation,Heritage,Traditional
Home Design Type:Custom Built Home,New Home,Single Storey
Kitchen Design:Large,Traditional
Landscape Design Size:> 1000m
Landscape Design Type:Pools
Description
Master Builders Association South-West Home of the Year 2011.
This home was born out of a unique brief from our client, who wanted to recreate elements from his childhood home in Europe, but at the same time retain the South West flavour of Colonial Australia.
The result is this magnificent country home. The intricate use of heavy timber beam-work internally and decorative timber fretwork outside not only won the MBA award for best carpentry, but gave the home an organic, hand-built feel in keeping with its historic inspiration.
With the added features of a face brick fireplace, jarrah bush-poles, timber cabinetwork, jarrah windows, solid timber doors and a swimming pool, the residence is a perfect compliment to its bush valley surrounds with ocean views.
Related
Middleton Homes in Victoria Park
Middleton Homes in Mariners Cove
Middleton Homes in Gooseberry Hill
Middleton Homes in Fremantle
Location