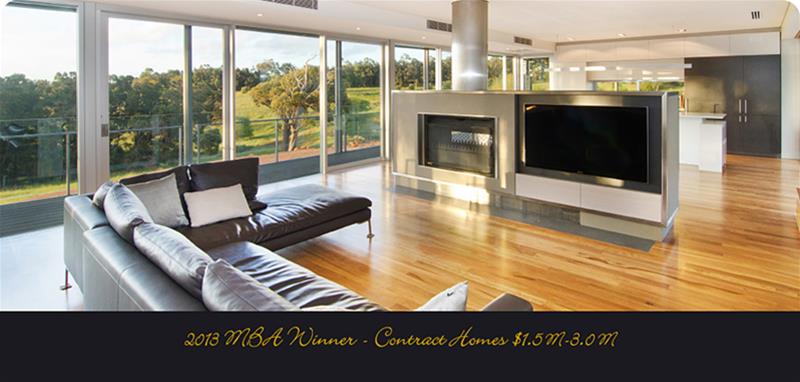 Cape Constructions
Cape Constructions are custom home builders in Busselton, Dunsborough, Eagle Bay, Margaret River, Yallingup and the South West of Western Australia.
Details
Commercial:Architect,Builder,Building Designer,Construction,Project Management
Residential:Boutique Builder,Builders,Custom Builder,Custom Design & Build
Description
Operating in the South West WA region for over 20 years has lead Cape Constructions to aquire valuable experience and knowledge of building in the local area and council rules and regualtions when it comes to building in this magnificent region.
Our team is made up of only the finest local tradespeople who take pride in their work and the working relationships with our clients. This has lead us to win many awards over the years, and in 2013 it allowed us to take home 6 Master Builders Association awards in the area.
Master Builders Association 2013 Award Wins
Winner 2013 - Contract Homes $200-225,000
Winner 2013 - Contract Homes $1.5 - 3 Million
Winner 2013 - Framed Construction Under $300,000
Winner 2013 - Alterations & Additions Under $200,000
Winner 2013 - Escellence in Ceiling Finishes
Winner 2013 - Enery Efficiency
So, go on, take the road South and wake up to the smell of clean air, world class beaches, art galleries, restaurants, wineries and all the other amazing places to be down south! And when you are ready to build, renovate or add an extension to your home give Charles a call on 0429 020 958 to discuss your future building plans.
Even better, have a look at our website to view our award winning gallery and cleint testimonials to see what others have said about Cape Constructions.
Location
Address: 23 Windlemere Drive,Dunsborough,WA,6281
Phone: 0429020958
Email: cha[email protected]