Central WA Wine Region Wineries in Wandering
Discover what's going on in arts, events & culture
Discover what's going on in arts, events & culture.
Check out travel guides for regional WA
Check out travel guides for regional Western Australia.
Explore winery guides for Perth and regional WA
Check out winery guides for Perth and regional WA.
Wineries in Wandering
categories=108848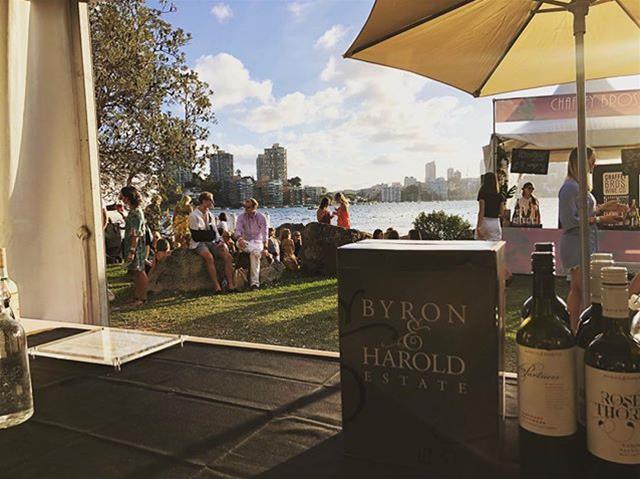 Established in 2012 by Paul Byron and Harold (Ralph) Dunning, the winery has already been listed in James Hallidays Top 10 New Wineries of 2015 and produces 32 wines from the Great Southern GI.
Open Days/times:No Cellar Door
Wine Variety:Cabernet Sauvignon,Cabernet Shiraz,Chardonnay,Pinot Noir,Riesling,Shiraz
Wine Region:Central WA
Details
Cases Produced:35,000 cases
Established:2011
Vineyards:18 hectares
Winemaker:Luke Eckersley
Size & Year:Established 2011 - 2019,Small (5,000-49,999 cases)
Facilities:No Cellar Door
Description
The story of Byron and Harold is the story of two wine industry professionals united by their love of fine wine. In 2012 they combined their considerable experience and together with vigneron Andrew Lane, seek out and produce wine from the best parcels of fruit available in the Great Southern.
The Wines
Byron and Harold produce eight ranges including still, red and white table wines and have already attracted a mass of high scores from wine writer James Halliday. The range includes: The Partners (premium and icon wines); Chapter & Verse Red; Rose & Thorns; Circle of Life - Four Seasons; Gravity; Chapter & Verse Blue; Wheelabout; Wandering Lane, and six special release wines.
Wine Tasting
There is no cellar door available for wine tasting. The owners can be contacted via their website for more information on how to try these wines.
Halliday Rating
5 Red Stars
Enjoy award-winning, single-vineyard organic and biodynamic wines from a rustic rammed- earth cellar door and art gallery surrounded by peaceful gardens and overlooking the Hotham Valley.
Wine Variety:Sangiovese,Semillon,Shiraz,Tempranillo,Zinfandel,Cabernet Merlot,Cabernet Sauvignon,Chardonnay,Chenin Blanc,Merlot,Port,Riesling,Botrytis Semillon,Cabernet Franc,Fortified,Rose,Dessert
Wine Region:Central WA
Open Days/times:Weekends and Public Holidays 12pm-5pm
Details
Dinner Open:Saturday
Lunch Open:Saturday
Cellar Door Open:Saturday,Sunday,Holidays
Established:1987
Facilities:Accommodation,Cellar Door,Functions,BBQ Facilities,Light Food,Picnic Facilities,Restaurant
Size & Year:Established 1951 - 2000,Boutique (1,000-4,999 cases)
Cases Produced:3000
Winemaker:Wouter Denig
Description
Formerly Hotham Valley Estate, the vineyard was planted in 1988. Current owners Leonard Bruin and Wouter Denig converted the operation to follow strict organic and biodynamic practices in 2002. Situated at an altitude of 350 metres, the vineyards enjoy ideal growing conditions of hot summers and cool winters, evident in the wines which combine elegance, structure and vibrant fruit characters.
Hotham Ridge has won over 30 different medals and 11 trophies from various Australian wine shows since 2003.
The Wines
Varieties include Chenin Blanc, Semillon, Riesling, Chardonnay, Cabernet Sauvignon, Merlot, Cabernet Franc, Shiraz, Tempranillo, Verdelho and Zinfandel. A Mistelle white port or Shiraz port are also available in winter.
Cellar Door
Open from Friday-Sunday 11am-3pm, the rustic cellar door offers a stunning environment to discover the wines and learn about organic and biodynamic winemaking principles.
Unique Highlights
Check out the large rammed-earth barrel room that has been transformed into an art gallery with an industrial style. Ten different exhibitions are shown each year. Two self catered cottages are available in the Hotham Ridge property too.
Enjoy award-winning Wheatbelt wine and homely, country café dining at this quaint and friendly, rammed-earth and timber cellar door just 1.5 hours south-east of Perth.
Wine Region:Central WA
Wine Variety:Fortified,Cabernet Sauvignon,Merlot,Semillon,Shiraz,Vermentino
Open Days/times:Cellar door & cafe' open Fri-Sun
Details
Lunch Open:Sunday,Friday,Saturday
Winemaker:Reuben Steer
Facilities:Cellar Door
Size & Year:Established 1951 - 2000
Cellar Door Open:Friday,Saturday,Sunday
Brands:Tanglefoot
Established:2000
Vineyards:5.5 hectares
Description
Tanglefoot is a family owned and operated vineyard located in Wandering, 1.5 hours south-east of Perth. The vines are over 20 years old and grape varieties grown include Semillon, Zinfandel Tintacao, Shiraz, Cabernet Sauvignon, Primivito and Merlot. All available to purchase by the glass or bottle at the cellar door.
Cellar Door
The rammed-earth cellar door is a highlight in itself, utilising local timbers, Jarrah, Sheoak and Salmon Gum for a homely, country ambience. Drop-in wine tastings are available, or stay a while and enjoy a delightful morning tea, afternoon tea and lunch at Tanglefoot's Cafe . Open Friday to Sunday 10am - 5pm.
It's going to be a long Easter trapped inside with your family. No matter how well adjusted your family...
Read More