Artist Studio Galleries Art Galleries & Museums in Northern Suburbs
Discover what's going on in arts, events & culture
Discover what's going on in arts, events & culture.
Check out travel guides for regional WA
Check out travel guides for regional Western Australia.
Explore winery guides for Perth and regional WA
Check out winery guides for Perth and regional WA.
Galleries in Perth Northern Suburbs
categories=80715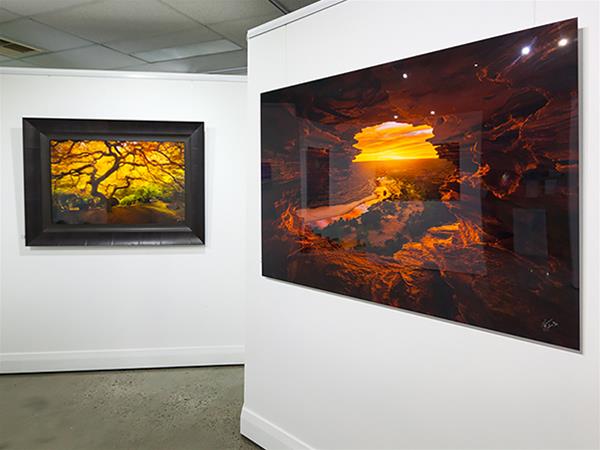 Dylan Fox captures the beauty of Western Australia through his lens. Producing limited edition prints of these spectacular moments!
Represented Artists:Dylan Fox
Galleries:Photography,Artist Studio
Open Days/times:BY APPOINTMENT ONLY
Details
Open Days:By Appointment Only
Description
I'm Dylan Fox, an award-winning Australian Landscape Photographer based out of Perth, Western Australia. As a West Australian Landscape Photographer, I take great pride in showcasing what this stunning part of the world has to offer. Traveling within Australia and overseas however provides new opportunities and to bring those experiences back with me. My online gallery consists of my finest landscape photography from Australia and the United States of America. This online gallery displays my award-winning collection and offers my prints for sale in a variety of sizes sure to suit your need. I supply artwork to homes and commercial spaces in Perth, Australia and abroad.
I have always loved to have a camera in my hands for as long as I can remember. On family trips I can recall racing through rolls of film on my mum's Canon SLR, capturing nothing in particular and using up excessive amounts of film in the process. Having always loved to travel and witness natures finest moments, it was only a matter of time before I started capturing those moments in the form of photographs. It was on a year 12 photography camp where we were assigned the task of capturing a few landscape images for our portfolios. Ever since that first sunrise shoot on Rottnest Island I have been hooked. Needless to say I spent the rest of that trip cycling the Island in search of my next Landscape photograph.
Perth has provided me with an amazing coastline in which to learn and develop my skills as a photographer. The beaches along the West Australian coast have played a major part in my life and a significant role in my photographic career.
My eyes are now forever watching the sky's and keeping an eye on local weather maps in hope of capturing something special. The satisfaction of capturing an amazing location under the perfect light is a feeling I strive for constantly. When all the elements come together it makes for a moment in time that I may never forget. Capturing those moments allows me to show people what they may have otherwise have missed.
My aim is always to capture photographs that provoke emotional connections from those that view them. The photograph must tell a story and truly captivate those that see it.
Mary Lindsay Homestead is a Community Art Centre with the City of Wanneroo. The newly refurbished historic homestead has an Art Gallery and studios open to the public.
Galleries:Textiles,Mixed Media,Print Making,Upcyclng,Art Gallery,Artisan Workshop,Craft,Drawing,Jewellery,Painting,Photography,Artist Studio,Public Art Gallery
Open Days/times:Friday 10am - 3pm Sunday 11am - 3pm
Represented Artists:Two Rocks Yanchep Culture & Arts Network Members
Details
Wheelchair Access:wheelchair access
Facilities:Free,Wheelchair Access
Open Days:Friday,Sunday
Description
The Mary Lindsay Homestead has a range of activities includes creative writing, painting, calligraphy, zentangle drawing, jewellery making, art journals, photography and children's school holiday workshops, sometimes free or a reduced cost to members.
For nearly a decade, TRYCAN has been part of a working group lead by the City of Wanneroo to restore the heritage listed Mary Lindsay Homestead to create a new community art centre. In 2018 this has come to fruition. The Mary Lindsay Homestead has a spacious gallery, exhibiting local artists work and studios where art is created and practiced.
FRIDAY
is OPEN STUDIO 10am - 3pm Everyone is welcome to visit the studio, bring a project to work on or drop in for a coffee and a chat or look at the art work.
SUNDAY
, the Gallery is OPEN to the public from 11am - 3pm. ALL WELCOME!
It may be winter here in WA but that doesn't mean you have to spend the next few months in...
Read More