Education & Training Charity Clubs & Associations in Western Suburbs
Discover what's going on in arts, events & culture
Discover what's going on in arts, events & culture.
Check out travel guides for regional WA
Check out travel guides for regional Western Australia.
Explore winery guides for Perth and regional WA
Check out winery guides for Perth and regional WA.
Clubs Associations in Perth Coast
categories=101316
A passion to help children learn and achieve has been the key to success for Point Resolution Child Care in Dalkeith.
Type:Charity
Charity:Education & Training
Details
Description
A passion to help children learn and achieve has been the key to success for Point Resolution Child Care in Dalkeith.
Starting life as an occasional child care centre 34 years ago, it became a full-time operation in 2012 and has earned an enviable reputation as a family-oriented, play-based child care and early learning centre that provides a safe, loving and nurturing atmosphere.
Operated by the City of Nedlands, the not-for-profit PRCC has been recognised for exceeding National Quality Standards with an educational curriculum that offers a stimulating and inclusive program.
An early childhood educator is on-site Monday to Friday with resources offering creativity, imaginative play and open-ended learning to encourage a mixed-age group of children to gain skills independently.
The early learning program features numeracy and literacy activities aligning with local schools, sensory exploration, self-expression and creative experiences and learning environments that enhance language, cognitive, physical and social skills.
PRCC Coordinator Romaine Ratnawibhushana said the most fulfilling aspect of her job was helping children under six years to grow into responsible, competent learners.
"I have dedicated my professional life to developing our most precious resources," she said.
"By having patience, creativity and enthusiasm for children and meeting both their needs and the expectations of parents is the rewarding part of my job.
"It's very gratifying to know the community trusts myself and my staff to give their children the fundamentals that will allow them to grow and progress."
Nedlands Mayor Max Hipkins said PRCC was the perfect environment for children to discover their creativity, confidence and love of learning while receiving the best care and attention they need.
"Children aged up to six years are encouraged to develop their social, intellectual, physical and emotional skills through the Early Years Learning Framework – and the centre also offers pre-kindergarten and kindergarten programs," he said.
"Encouraging social and emotional development is important when transitioning into kindergarten and PRCC's programs help with their focus on preparing children for the demands of school life.
"This includes developing self-help skills, learning classroom routines and introducing early learning concepts.
"PRCC also builds on relationships with local schools to further develop ways of bridging the pathway from early learning to school."
Enrolments for 2018 are now open – people are invited to tour the centre and learn more about the high-quality curriculum and early learning program on offer. For more details, call 9386 5835 or email [email protected].
Point Resolution Child Care is located at 53 Jutland Parade, Dalkeith (next to the Dalkeith Bowling Club).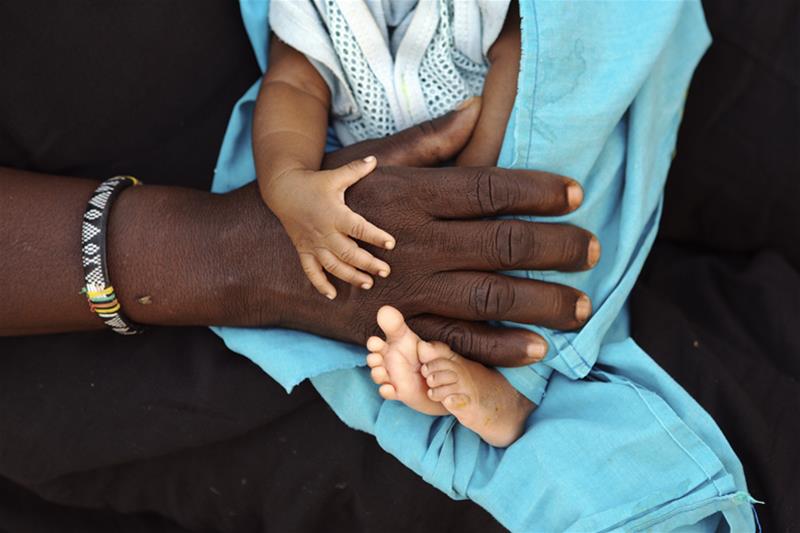 The International Skills and Training Institute in Health (ISTIH) is an independent, not- for-profit organisation that co-ordinates the resources needed to deliver sustainable medical skills training and disaster relief within the Indo Pacific region.
Charity:Employment & Training,Local Community,Mental Health,Education & Training,Emergency Relief
Type:DGR 1 Status
Details
Description
Drawing from a volunteer pool of Western Australian, Australian and internationally-based clinical specialists, ISTIH aims to work in collaboration with local health workers and organisations to develop specialised training programs in medicine, nursing and allied health to suit the needs of communities across our region.
ISTIH was established in 2005 following the devastating Indian Ocean tsunami. Professor Michael Henderson and Professor Bruce Robinson AM recognised a lack of cohesion across Western Australian development aid initiatives within the Asia Pacific and Indian Ocean regions, and formed ISTIH to enable a holistic approach in the delivery of WA-based aid services to communities throughout these areas. Most international aid and disaster relief arrive too late to save many victims, as many die within a critical period of 12 to 24 hours of a disaster. ISTIH was developed as an alternative to common reactive aid approaches and embodies a pre-emptive, proactive approach, by which local medics are equipped with the necessary skills to respond to an emergency situation before disaster strikes.
ISTIH uses an outcomes-based 'train the trainer' model to achieve this, ensuring we maximize the utility of available resources in order to achieve long term and sustainable outcomes in community healthcare. ISTIH clinical volunteers travel to a region and teach skills training and 'up-skilling' courses to local allied health workers and students, with the view that once clinicians have gained such knowledge, they can pass this on to others, and so forth, as part of a continuing chain of impact or 'ripple effect'.
The Institute's current engagements include providing ongoing support for the development of emergency medicine in Myanmar (Burma) and Nepal, and maternal and child health in Papua New Guinea. ISTIH also offers an Elective Placement Scholarship to facilitate bilateral exchange between medical students of the University of Western Australia and University of Indonesia. More information about our work can be found via our website.
ISTIH is grateful for the support of our core partners, the Department of Health and Aging of Western Australia and the University of Western Australia (UWA). The Institute's head office is located at UWA Claremont campus.
Perth Symphony Orchestra has announced that international conductor and self-proclaimed music revolutionary, Charles Hazlewood will step on board as 'Artistic...
Read More