(All) Wine Variety Wineries in Perth Metro
Wineries in Perth City
region=perth-city&type=wineries&features=10008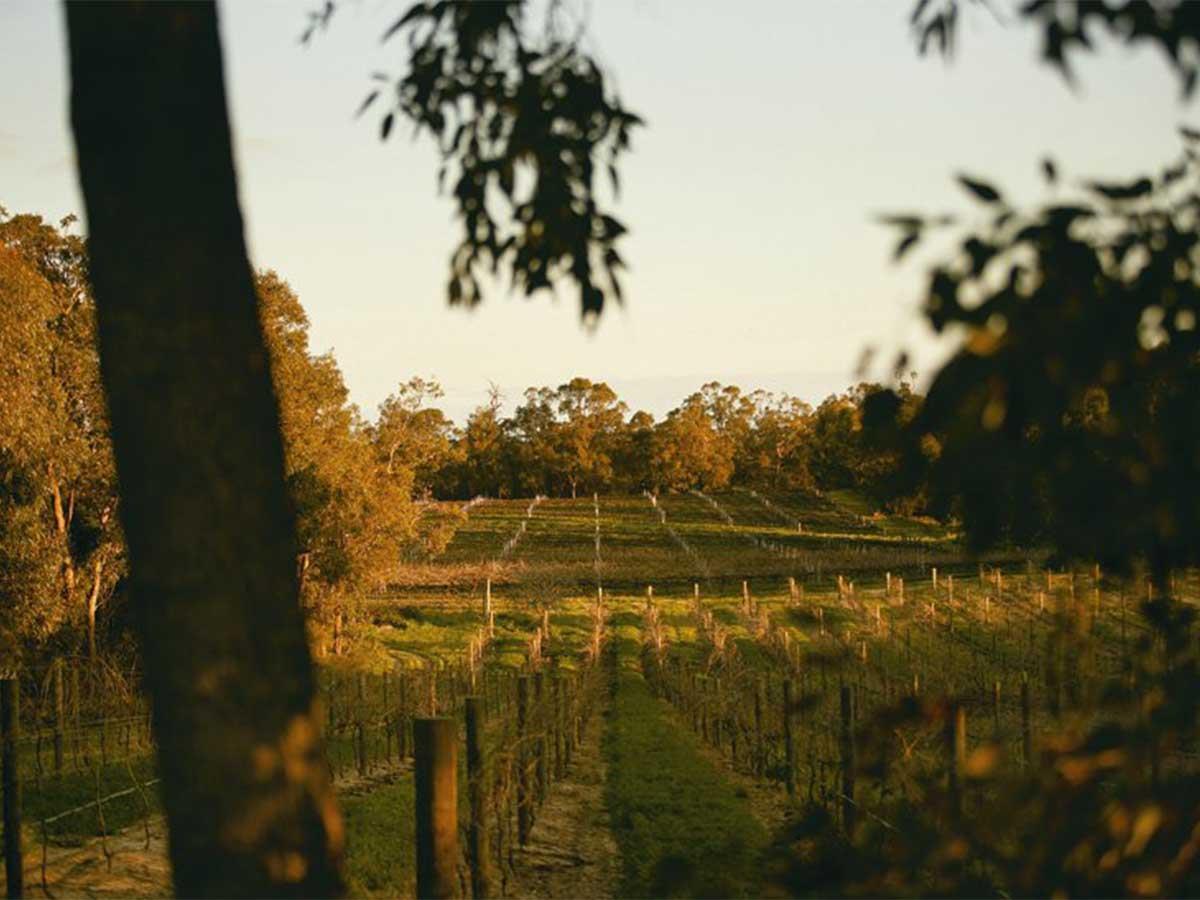 One of WA's most reputable and respected boutique, family-owned wineries, with unique underground cellar, renowned stone and jarrah restaurant built in 1982 and award-winning wines.
Wine Variety:Dessert,Fortified,Sparkling,Muscat,Pinot Noir,Tawny,Shiraz,Sparkling Shiraz,Cabernet Sauvignon,Chardonnay,Chenin Blanc,Grenache,Merlot,Method Traditionale
Open Days/times:Restaurant: Wed – Sat Dinner, Fri Lunch | Cellar door: Mon – Sat 11am – 5pm
Wine Region:Swan District
Details
Facilities:Functions,Cellar Door,Restaurant
Cases Produced:4000
Vineyards:14
Size & Year:Boutique (1,000-4,999 cases)
Cellar Door Open:Monday,Tuesday,Wednesday,Thursday,Friday,Saturday
Lunch Open:Friday
Dinner Open:Wednesday,Thursday,Friday,Saturday
Description
Defined as Sicilian passion with an Australian twist, Paul Conti wines was once a family home to eight children and is now a modern winery with restaurant.
Located only 30 minutes north of Perth, the Woodvale property is an oasis of fruit and olive trees, manicured gardens and stunning rose bushes among the ever-expanding urban sprawl, a special retreat from the every-day grind.
CELLAR DOOR
The cellar door is located below the oasis of fruit, olive trees and manicured gardens, enveloped in the scents of oak barrels and fermenting wine. The below ground cellar door features all Paul Conti products plus exclusives to the cellar door. Visitors are welcome to sit outdoors in the alfresco area which hosts quarterly events with the opportunity to try the full wine range. Cheese and charcuterie platters are also available in the veranda area but must be advised in advance. The Cellar door is open Monday to Saturday 11am to 5pm.
RESTAURANT
Conti's Restaurant has been consistently nominated as one of the State's 'Best Restaurants at a Winery' since 1998.
Originally built in 1928 as the original family home that Paul shared with his parents and seven siblings, in 1982 the home was renovated into the fine dining restaurant, with high ceilings, original antique fixtures and jarrah floor boards.
A regular haunt for local clientele, The roomy layout, high ceilings and forgiving stone walls cool during the summer, while the pot-belly fire and cosy entrance lounge makes the restaurant equally popular in winter,
The menu has a local-produce focus including fresh oysters, roast duck breast, garlic prawns, carpet-bag steak and succulent veal rib-eye.
The restaurant is only open Friday for lunch, and Wednesday though to Saturday for dinner. The restaurant is also popular for intimate wedding celebrations, anniversaries, birthdays and business luncheons.
HISTORY
From humble beginnings in 1948, Paul Conti Wines has become one of WA's most reputable and respected boutique, family-owned wineries.
Before it was a winery, in 1927 the Woodvale property was home to the Conti family who lived their self-sufficient lifestyle of growing vegetables, making pasta, cheese and milk from the resident cow to nurturing vines to create wine. In the 1940's Carmelo Conti begun planting vines to expand to a modest sized vineyard whereby the cellar was located underneath the family house, dug out by the Conti brothers, still existing today.
From 1968 Carmelo's son Paul began upgrading the small winery to a larger more premium winery where early success was achieved with the Shiraz. The wines to this day are still created with some of the original vines planted on the property.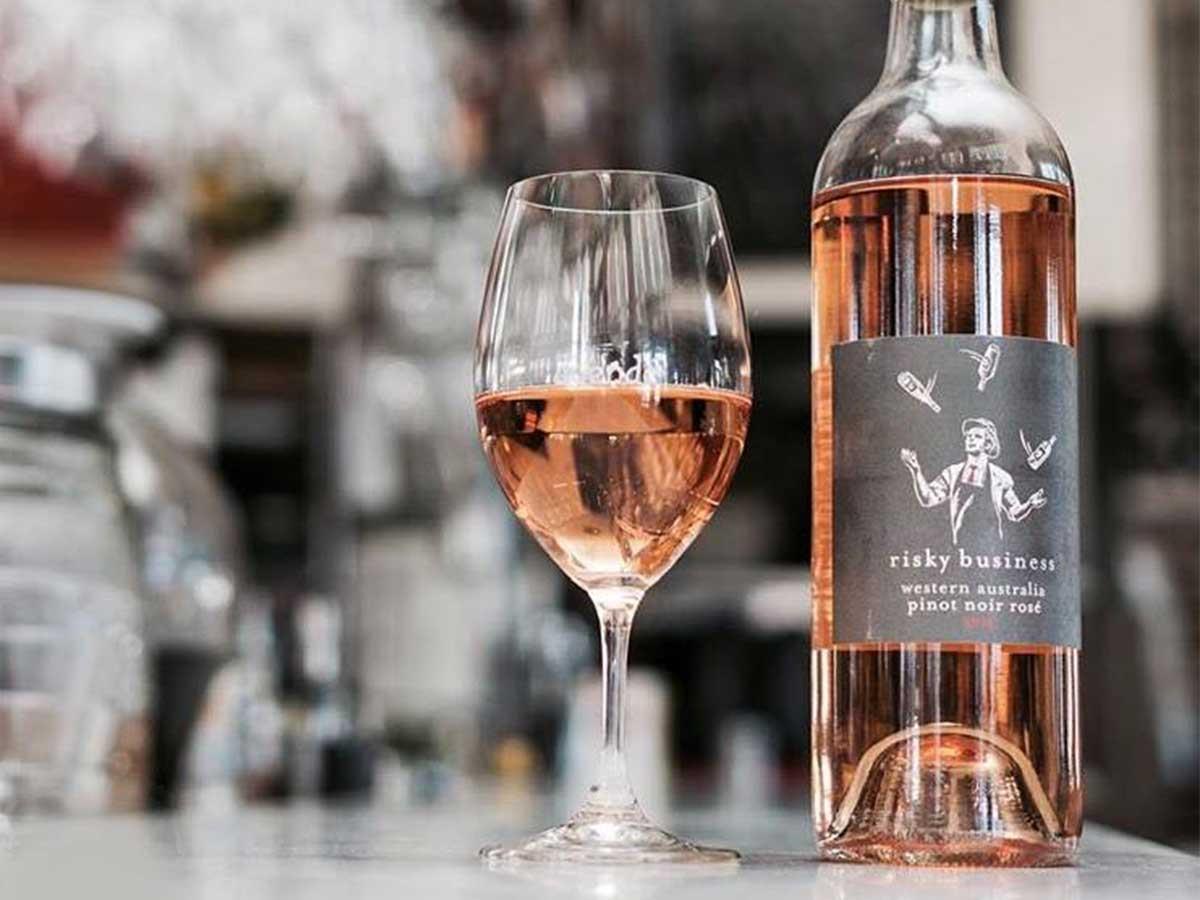 "The name Risky Business is decidedly tongue-in-cheek, for the partnership headed by Rob Quenby has neatly sidestepped any semblance of risk." James Halliday, The Wine Companion
Open Days/times:Appointment Only
Wine Variety:Cabernet Sauvignon,Chardonnay,Malbec,Pinot Gris,Riesling,Rosé,Grenache,Shiraz,Tempranillo,Prosecco
Details
Facilities:Appointment Only
Cases Produced:3500
Established:2013
Vineyards:N/A
Winemaker:Andrew Vesey
Size & Year:Boutique (1,000-4,999 cases),Established 2011 - 2019
Description
From our first vintage in 2013, Risky Business Wines are produced from selected low intervention vineyards, then hand-made using small batch winemaking techniques. We are based in the Great Southern and Margaret River regions in Western Australia but also source fruit for our Prosecco and Pinot Grigio from vineyards in Victoria's King Valley.
Our wines bring together the vision and decades of experience of grape grower and viticulturist Rob Quenby, operator of Western Australia's most diverse and prestigious viticulturist company, Quenby Viticultural Services (QVS). The Viticultural business gives Rob an opportunity to pre-select the best parcels from these great vineyards to use in the Risky Business range.
We currently produce wines with volumes as tiny as 150 cases, with some varieties up to a modest production of 800 cases.
Production: 3,500 dozens | Sales in Australia, Pacific Rim and Japan
Partner Rob Quenby - Viticulturist • Partner John Waldron - Vintner