Monday Breakfast Open Wineries in Perth and Surrounds
Wineries in Perth And Surrounds
region=perth-and-surrounds&type=wineries&categories=12703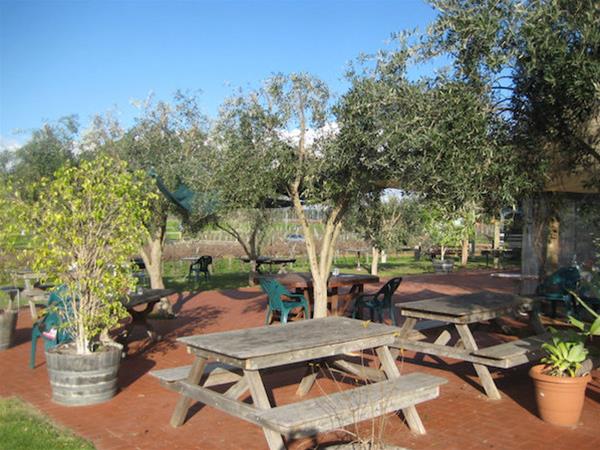 A delightful, multi-generational family winery making classic Swan Valley wines, also famous for its farm-fresh vineyard breakfasts, gourmet burger nights and good, old-fashioned hospitality.
Open Days/times:10am - 4pm Mon - Fri, 9am - 5pm Sat & Sun.
Wine Variety:Cabernet Merlot,Chardonnay,Muscat,Semillon,Shiraz
Wine Region:Swan District
Details
Winemaker:Alfred Edgecombe
Facilities:Cellar Door,Restaurant
Cellar Door Open:Monday,Tuesday,Wednesday,Thursday,Friday,Saturday,Sunday
Breakfast Open:Monday,Tuesday,Wednesday,Thursday,Friday,Saturday,Sunday
Lunch Open:Monday,Tuesday,Wednesday,Thursday,Friday,Saturday,Sunday
Dinner Open:Friday
Description
Purchased in 1925 by brothers Don and Frank Edgecombe who immigrated from the UK, this family-owned and operated business does things the old-fashioned way, serving fresh produce and fine table wines at their rustic cellar door and cafe restaurant with warm hospitality.
The Wine
Sparkling through to table wines, dessert wines and fortified wines are made, embodying the Swan Valley's style of zesty, fruit-driven whites and warm, spicy reds. Varieties include Chenin Blanc, Semillon, Muscat, old-vine Shiraz and Muscadelle.
Cellar Door
Edgecombe Brothers Winery's rustic cellar door is ably managed by Alfred Edgecombe, who welcomes all for a chat and a wine tasting, open daily.
The Food
The family-friendly café is open for breakfast and lunch, and particularly famous for its weekend brunch, made with scrumptious farm-fresh produce served with a relaxed winery atmosphere on the lawn or under the pergolas overlooking the vineyards. Open Monday to Thursday 10am - 4pm, Friday 10am - 5pm and weekends 9am - 5pm. Weekend bookings recommended.
Unique Highlights
Visit the family-friendly Friday night burger kitchen, serving gourmet, homemade burgers and popular kids foods throughout the year. Open Friday nights 5 - 9pm.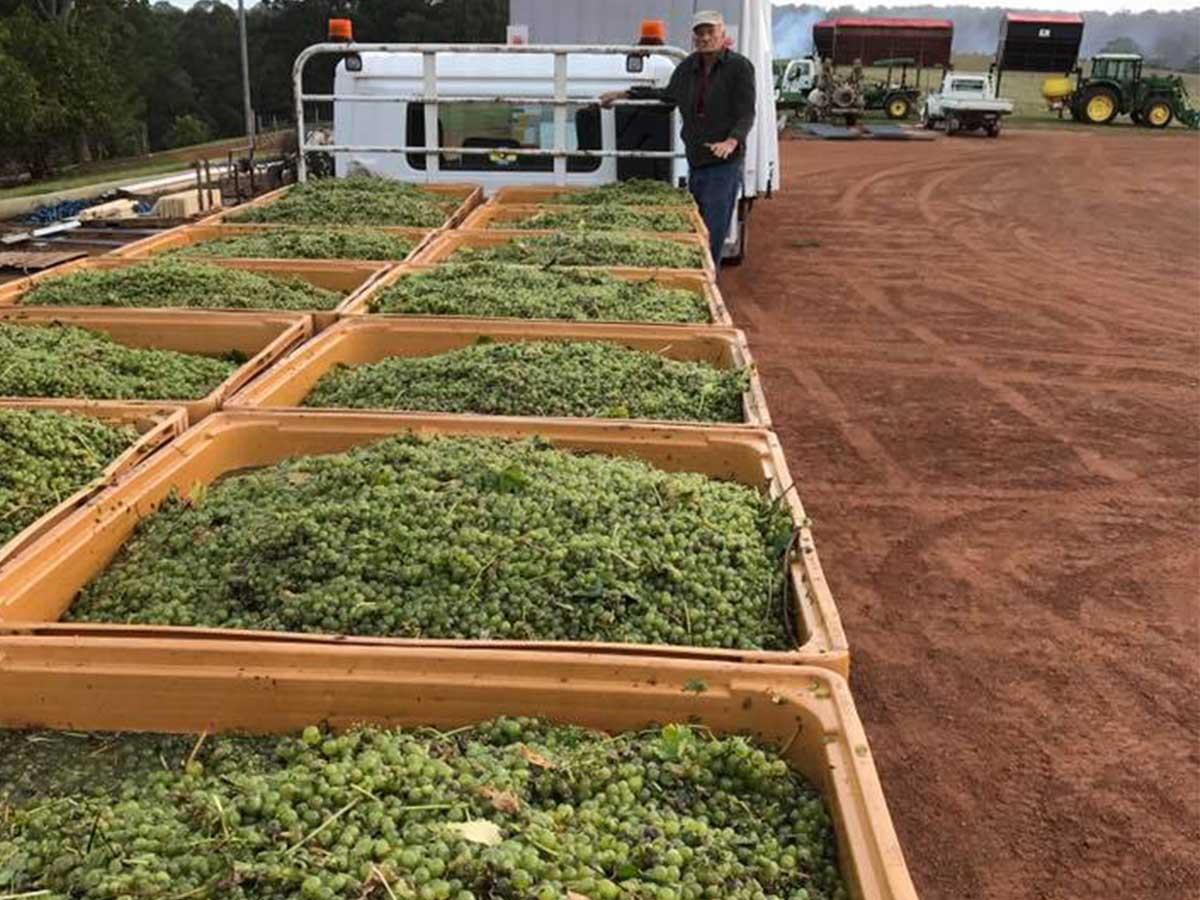 Enjoy a friendly chat with the owners while discovering 30+ fortified wines, table wines and liqueurs at their third-generation, family-run winery located within the idyllic Orange Grove.
Wine Variety:Rosé,Sauvignon Blanc,Apera,Shiraz,Verdelho,Fortified,Cabernet Merlot,Classic Dry White,Sparkling,Cabernet Sauvignon,Chardonnay,Merlot,Muscat,Tawny
Open Days/times:Mon & Sat 10am to 7pm, Sun 11am to 6pm
Wine Region:Perth Hills
Details
Facilities:Cellar Door
Cellar Door Open:Monday,Tuesday,Wednesday,Thursday,Friday,Saturday,Sunday,Holidays
Vineyards:22 acres
Winemaker:Steve Radojkovich, Paul Radojkovich
Size & Year:Established 1901 - 1950
Breakfast Open:Monday,Saturday,Sunday
Perth Hills:Bickley Valley
Established:1929
Description
Jadran was established in 1914 by Vladimir (Wally) Radojkovich, who purchased 22 acres of land with a desire to establish a vineyard and create a winery. Since then, Jadran Wines has welcomed many generations of family members to the vineyard; most recently, Wally's grandson Paul in 1990. Jadran incorporates traditional and modern winemaking methods to create a distinctive character in the winery's expansive range which is made from fruit sourced locally and from the Western Australia's south-west. With a creative approach to winemaking, Jadran has won many medals in Wine Shows all over Australia.
The Wines
Jadran Wines' range includes over 30 different fortified, still, sparkling wines and liqueurs. The collection of ports and liqueurs is bursting with interesting and exciting flavours to discover.
Cellar Door
Father and son Stephen and Paul Radojkovich offer generous tastings of their wines, and are well known for their friendly chats, stories and knowledge. The cellar door is open 7 days a week.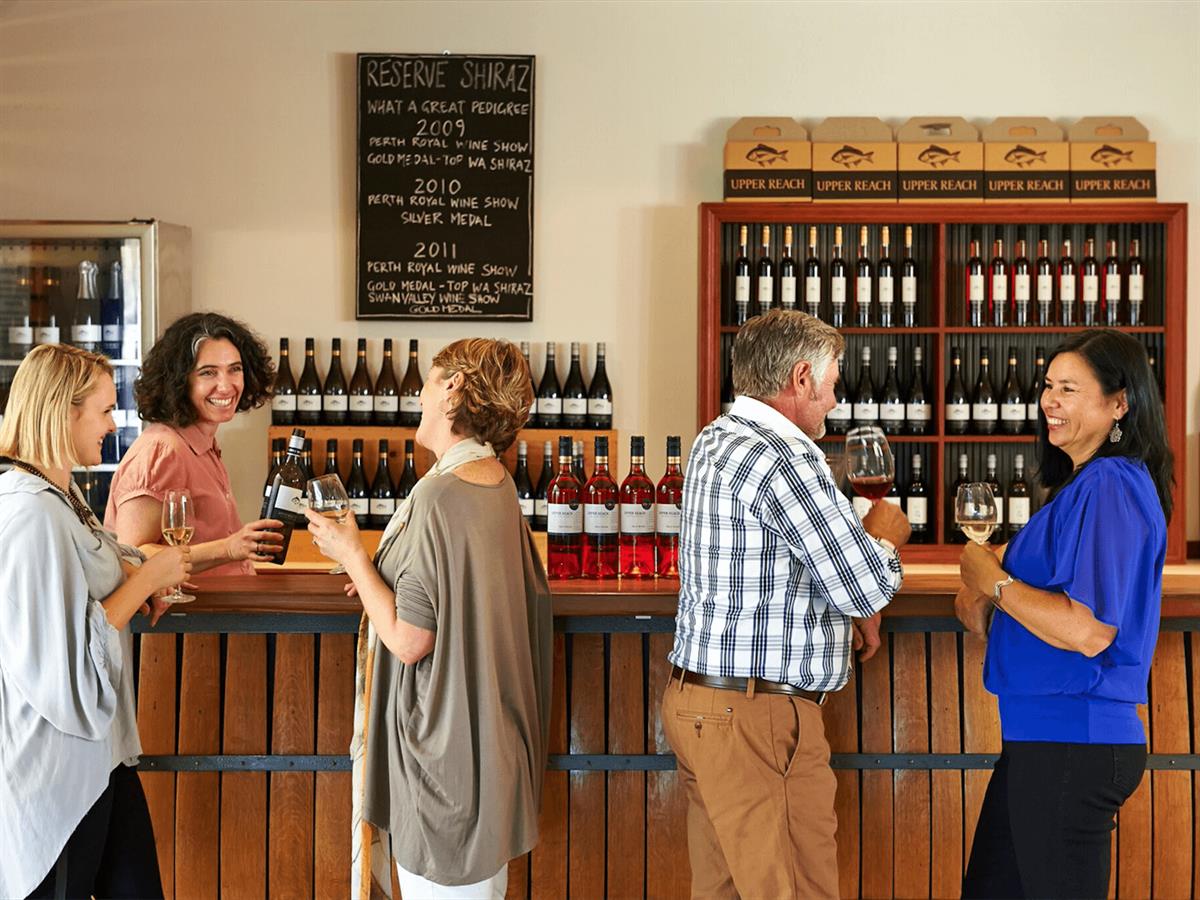 Wine, dine and enjoy the rare opportunity to 'walk the catwalk' at Australian Gourmet Traveller Wine's 'Best Small Cellar Door – Swan Valley, 2017'.
Wine Region:Swan District
Wine Variety:Cabernet Sauvignon,Chardonnay,Merlot,Shiraz,Sparkling,Tempranillo,Fortified,Rosé,Dessert,Grenache,Petit Verdot,Semillon,Verdelho
Open Days/times:Cellar door: Mon to Sun 11am to 5pm, Restaurant: Mon to Sun 9am to 5pm
Details
Cellar Door Open:Monday,Tuesday,Wednesday,Thursday,Friday,Saturday,Sunday
Facilities:Cellar Door,Restaurant,Accommodation
Breakfast Open:Sunday,Monday,Tuesday,Wednesday,Thursday,Friday,Saturday
Lunch Open:Monday,Wednesday,Thursday,Friday,Saturday,Sunday,Tuesday
Winemaker:Derek Pearse
Cases Produced:4000 cases
Vineyards:8.45 hectares
Size & Year:Boutique (1,000-4,999 cases)
Description
Derek and Laura believe wine is one of life's essentials. So essential, they came all the way from England to start their winery dream in Western Australia, establishing Upper Reach in 1997. They learnt to grow the grapes and make the wines as they went along and have turned their dream into an award-winning business with a popular cellar door and restaurant. They love sharing the fruits of their labour with visitors from near and far.
The Wines
All the wines are estate-grown. Varieties include Swan Valley classics of verdelho, shiraz, grenache and muscat, along with chardonnay, semillon cabernet sauvignon, petit verdot and more.
Wine Tasting
The friendly Upper Reach cellar door wine tasting experience has been consistently awarded in Gourmet Traveller Wine Magazine's Annual Australian Cellar Door Awards. Wine tastings are offered daily from 10am – 5pm. Group tastings (10+ people) can be booked from $10 per person. Perhaps, stay a little longer with a glass of wine and game of bocce on the lawn.
The Food
Situated in a quiet corner of the Swan Valley, The Riverbrook Restaurant at Upper Reach is a treasure within the region. The modern menu features small tasting plates to large feasting platters along with more formal a la carte options. Open from 9am daily.
Tours
The classic Winery Tour & Tasting ($40) takes guests behind the scenes, with the unique opportunity to 'walk the catwalk' for a birds-eye winery view and taste barrel samples like a winemaker. Treat yourself with a Tour and 2-Course Lunch, or early birds will love the Winery Tour & Breakfast.
Unique Highlights
A terrific Wine 101 Appreciation class is held once a month on weekends. It's a formal tasting experience with an inclusive casual vibe and held in the back of a working winery. The interactive session breaks down the complex wine world, inviting guests to 'be the winemaker' and learn about flavours, the influence of oak and other wine characteristics through wine blending and lots of tasting.
For something a little different, stay at Upper Reach's luxurious 1907 Winery Spa Cottage which features panoramic vineyard views, a spa and more.
Halliday Rating
4.5 Black Stars
We've been blessed with some balmy summer evenings over the last few weeks, which means it's the perfect time to...
Read More