Brut Wine Variety Wineries in Perth and Surrounds
Discover what's going on in arts, events & culture
Discover what's going on in arts, events & culture.
Check out travel guides for regional WA
Check out travel guides for regional Western Australia.
Explore winery guides for Perth and regional WA
Check out winery guides for Perth and regional WA.
Wineries in Perth And Surrounds
categories=10035
The only certified organic winery in Perth and fascinating example of sustainable viticulture, producing traditional table, sparkling and dessert wines in the Swan Valley.
Wine Variety:Sparkling Shiraz,Rose,Sparkling Burgundy,White Burgundy,Dessert,Chardonnay,Chenin Blanc,Muscat,Shiraz,Verdelho,Brut,Malbec,Method Traditionale,Muscat a Petits Grains Rosa,Port,Sherry,Sparkling
Open Days/times:Open 11am-4.30pm Thurs. to Mon. Tuesday and Wednesday by appointment
Wine Region:Swan District
Details
Cases Produced:500
Vineyards:1.8 hectares
Size & Year:Micro (1-999 cases),Established 1951 - 2000
Facilities:Functions,Cellar Door
Cellar Door Open:Monday,Thursday,Friday,Saturday,Sunday,Holidays
Description
Harris Organic Wines is an extremely friendly place. Make your way past the cats and free-range chickens to the cellar door of this small boutique winery and you can enjoy a seated tasting of organic wines with winemaker and owner Duncan Harris (a $ 10.00 tasting fee applies, redeemable against any wine purchase).
Sustainability is central to Harris Organic's philosophy. The wines are made with natural yeasts and the bare minimum of additives and preservatives. The grapes are irrigated only by what they receive from the sky and Duncan never uses any pesticides, herbicides or chemical fertilisers.
Minimal artificial energy sources are required. An underground cellar was built to obtain naturally cooler storage temperatures. The wines mature in oak barriques and hogsheads, ultimately sealed in recyclable glass bottles and natural cork, if available.
You can learn how organic wine is made with a guided walking tour through the vineyard, underground cellar and winery, finishing with a taste of some of the very best of Duncan's certified organic dry white, red and fortified wines. Duncan is also licensed to distil spirits and sells his organic vodka and brandy at the cellar door and online. While you're here, stock up on organic coffee and organic olive oil.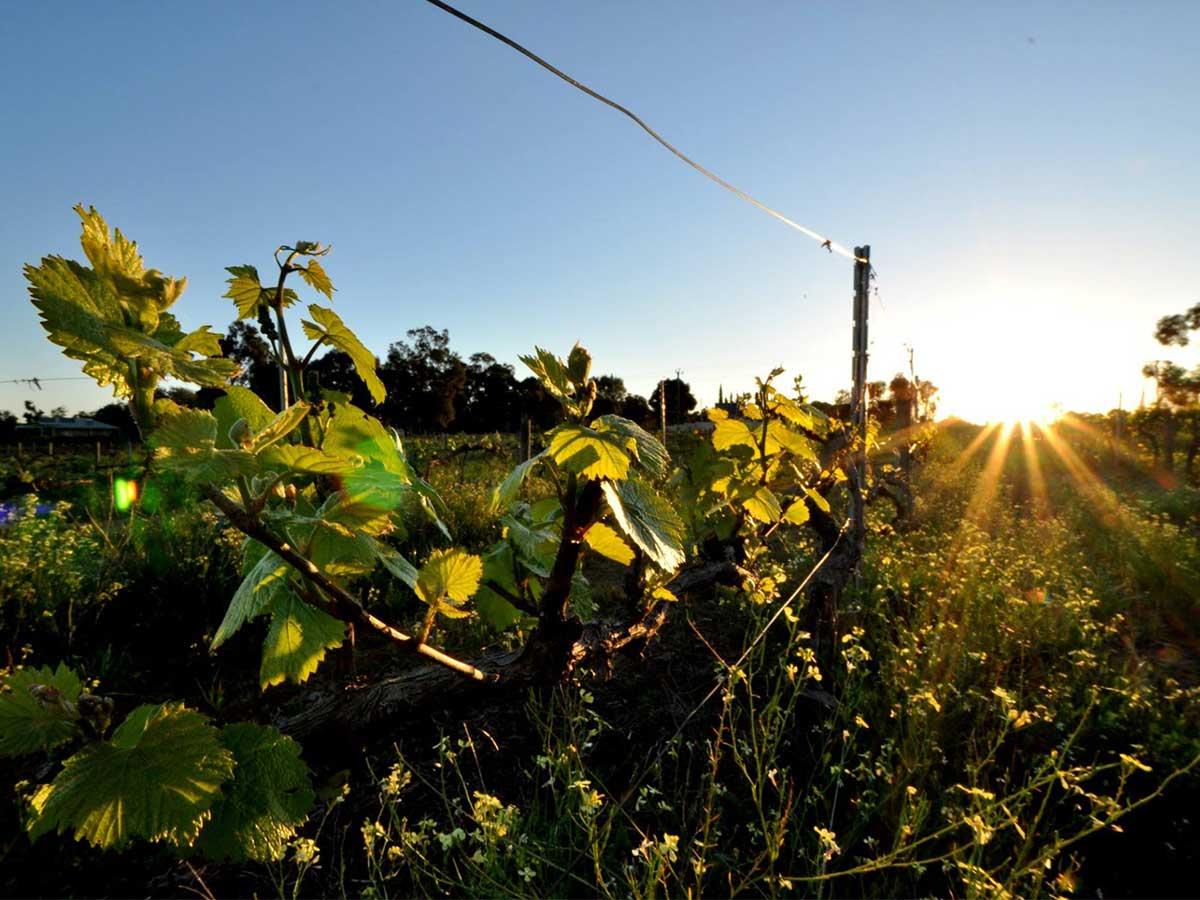 Bruno de Taste's blends centuries of Bordeaux tradition and stunning wine with delicious French food and a warm unpretentious atmosphere for lunch the café or alfresco overlooking the vineyard.
Wine Region:Swan District
Wine Variety:Brut,Chardonnay,Chenin Blanc,Classic Dry White,Shiraz,Viognier,Dessert,Fortified,Malbec,Port
Open Days/times:7 days 10am-5pm
Details
Cases Produced:N/A
Vineyards:N/A
Size & Year:Established 1800 - 1850
Facilities:Restaurant,Cellar Door
Cellar Door Open:Holidays,Monday,Tuesday,Thursday,Friday,Saturday,Sunday
Lunch Open:Monday,Tuesday,Friday,Saturday,Sunday,Holidays
Description
Centuries of French tradition has been combined with WA's rich soil to create a little piece of France right in the heart of the Swan Valley.
Little River Winery prides itself on quality over quantity, producing wines with flavour and finesse using traditional French winemaking methods, no pesticides and minimum preservatives. The yield is lower due to the vineyard being non-irrigated, producing a higher concentration of flavour in smaller batches.
Alongside Little River Winery is the Little River Café, in which guests can accompany fine French wine with authentic French-inspired mouth-watering meals. Neira and Lucy have constructed a menu packed full of both light nibbles and hearty dishes for a delicious, unforgettable lunch. Relax in the charming, cosy café or overlook the luscious vineyard in the small but sweet courtyard.
The unique and rustic winery also offers a beautiful, intimate setting for private, evening functions. Be wined and dined alongside the vineyard while taking in the ambience of the scenic Swan Valley.
Lunches are available every day except Wednesday and Thursday, from 12.00 pm - 4.00 pm weekdays and 12.00 pm - 5.00 pm weekends. Evening functions can also be booked.
THE BORDEAUX WAY
Grapes are carefully hand harvested and crushed immediately, then pressed in a traditional basket press. The juice is settled for debourdage at 2°C. for at least forty eight hours. Fermentation takes place at a constant 15° C with a secret selection of yeast strain added for each wine. No sulphur dioxide is used until after the fermentation is completed.
Chardonnay, Viognier and Marsanne are never wooded, but are kept on the fine lees, after a first racking, for several months. Noble Classic undergo a subtle wood aging for a short period.White Wines are usually bottled after eight months.
Vatting of the reds varies from year to year but is never less than two weeks and can be for up to a month. After vatting a light pressing is done after which the wine settles and undergoes malolactic fermentation in closed stainless steel tanks at between 15° and 18°C.
After a month or so the wines are transferred into French oak barrique for between fifteen and twenty four months.
The heritage of WA's oldest winery, four-generations of family ownership and the 'dream' cellar door including a decadent cheese emporium, makes for one unmissable Swan Valley experience.
Wine Variety:Fortified,Rose,Dessert,Sparkling,Shiraz Cabernet,Sparkling Rose,Sparkling Shiraz,Tempranillo,Verdelho,Viognier,Brut,Cabernet,Cabernet Franc,Cabernet Sauvignon,Cabernet Shiraz,Chardonnay,Chenin Blanc,Chenin Verdelho,Muscat,Petit Verdot,Pinot Gris,Port,Sauvignon Blanc Semillon,Semillon,Shiraz,Classic Dry White,Gewurztraminer,Grenache,Grenache Shiraz,Malbec,Merlot,Method Traditionale
Wine Region:Swan District
Open Days/times:Cellar Door: Mon to Sun 10am to 5pm, restaurant: Mon - Tue 10am to 5pm, Wed - Sun 10am to 5pm
Details
Cellar Door Open:Monday,Tuesday,Wednesday,Thursday,Friday,Saturday,Sunday
Vineyards:24 acre
Winemaker:Anthony Yurisich
Size & Year:Established 1800 - 1850
Lunch Open:Tuesday,Wednesday,Thursday,Friday,Saturday,Sunday,Monday
Established:1829
Facilities:Cellar Door,Restaurant
Description
The Olive Farm property dates back to 1829 and was established by an English botanist named Thomas Waters who brought grapevine cuttings and olive trees with him when he settled in Perth. He planted the olive trees first, hence the name, but wine was soon produced, with the first vintage in 1834. (Much of which became currency for bartering with the local shopkeepers!)
In 1933, Ivan Yurisich purchased the property. He had immigrated from Yugoslavia at the turn of the century and after working in the Goldfields and outback of WA, decided to try his hand at winemaking. The property has remained in the family for four generations.
The Wines
Historically, The Olive Farm made fortified wines which were sold by the cask to the Goldfields in Western Australia. The winery become one of the first in WA to produce Traditional Method Sparkling wines back in the 1960s. These remain a core of range which is now named 'Olivine'.
Still table wines were introduced in the 1970s and achieved great success in the local wine shows. The current range is diverse, with over 35 sweet to dry white, red, sparkling and fortified wines. There are all the Swan Valley classics, along with some other surprise varieties like Tempranillo, Traminer, Durif and Cabernet Franc.
Wine Tasting
The Yurisich family built their 'dream' winery and cellar door in 2007. It is set on a 24-acre property in the heart of the Swan Valley and has received significant awards for its architecture and interior design. Visitors are welcome to sample from the full range of wines, with tastings available 10am – 5pm daily. A walking tour of the vineyard and winery can be booked in advance, it begins at 10.30am.
Unique Highlights: The Cheese
Taste and graze from a selection of over 75+ different international and local benchmark cheeses at the family's Cheese Barrel Café. Just metres from the cellar door, this architecturally-designed gem of a property is a place of wine and cheese-lovers' dreams. The all-day menu is both flexible and generous, with cheeseboards starting from $35-$40. Free cheese tastings are available too. They are best experienced between 10am and 1pm before it gets too busy. Families, children and even dogs are welcome.
The Cheese Barrel Café is open 10am – 5pm Monday and Tuesday, and 10am-5pm Wednesday to Sunday.
Missing happy hour drinks with the gang at your local bar? Now you can make cocktails as good as the...
Read More