Eyewear Shopping Shopping in Perth and Surrounds
Discover what's going on in arts, events & culture
Discover what's going on in arts, events & culture.
Check out travel guides for regional WA
Check out travel guides for regional Western Australia.
Explore winery guides for Perth and regional WA
Check out winery guides for Perth and regional WA.
Shopping in Perth And Surrounds
categories=101218
With combined experience of over two decades, optometrist David Shanahan, strives to give patients the highest quality care.
Details
Open Days:Wednesday,Thursday,Friday,Saturday,Monday,Tuesday
Shopping:Eyewear
Description
David is supported by the latest technology including retinal photography, corneal topography, threshold visual fields analysis and Digital microscope photography.
We claim and certainly strive to have the best collection of beautiful eyewear from around the world. Famous brand names are largely absent. David searches out genuine spectacle makers making high quality beautiful eyewear.
He avoids buying famous brands which sell their labeling licence to a large mass production spectacle makers. Those manufacturers then proceeding with pretty ordinary quality and supplying the basic minimum legal 12 month warranty. The frame collections are displayed in very simple and eye pleasing manner. Collections grouped together in sets nine as in the photo opposite. Continued commitment to investment in the latest cutting edge technologies sets the practice apart.
A must for anyone with a family history of Macular Degeneration, Glaucoma or Diabetes. David specializes in the fitting and supply of the complete spectrum of contact lenses. From regular Soft Contact Lenses to the specially developed Rigid Gas Permeable Lenses for Orthokeralogy and Keratoconus. Orthokeratology is the use of contact lenses worn at night to temporally eliminate myopia (shortsightedness) the following day.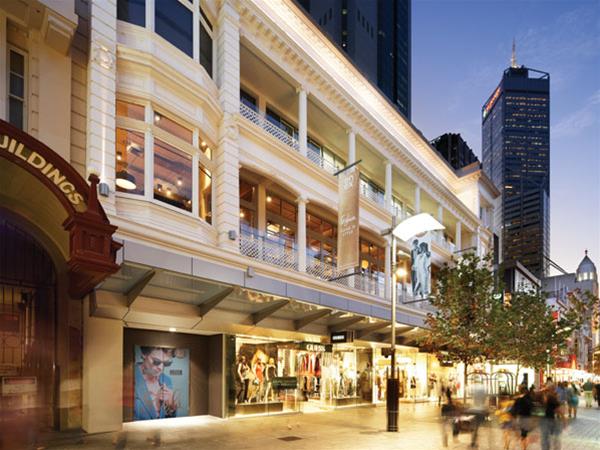 enex is Perth's Home To Style, bringing you all your Fashion, Food and Lifestyle needs.
Details
Open Days:Friday,Saturday,Sunday,Monday,Tuesday,Wednesday,Thursday
Shopping:Eyewear,Fashion,Hair & Beauty,Jewellery,Shopping Centres
Description
Featured in the heart of Perth CBD, enex is your premier food and
shopping destination providing you with all of your fashion, food and
lifestyle needs. Open 7 days including Friday evenings, enex hosts 2
licensed venues and is the perfect city destination to shop and dine. enex
is Perth's Home to Style, including Australian brands Decjuba, Aesop,
Gorman, Mimco, M.J.Bale and Politix. enex showcases a range of coveted
brands for Women and Men with the inclusion of 13 eateries, featuring
delicious dine in and take away cuisine from around the globe.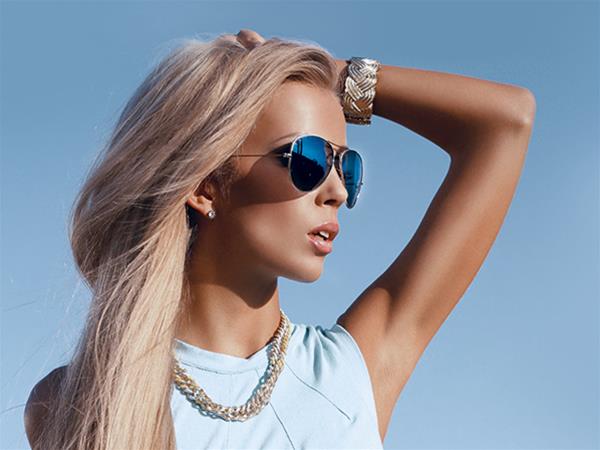 Perth's largest range of international eyewear.
Details
Shopping:Eyewear
Open Days:Monday,Tuesday,Wednesday,Thursday,Friday,Saturday
Description
Established in 1963 as John Hogan and Associates, Specialeyes Optical has long been known as a household name for high-quality optical services in the Perth metropolitan area. As a sole practitioner, John Hogan worked long hours testing eyes and fitting lenses and was delighted to be joined by his son Simon Hogan in 1986. Shortly after, the business became Specialeyes Optical and in 1995 Simon's brother Phil Hogan joined the team. Together, the Hogan brothers worked hard to uphold the reputation for quality and professional service built by their late father.
Today the family-run business operates from three locations; Perth City, Subiaco and Cottesloe. The business boasts the latest diagnostic equipment, which allows the experienced staff to thoroughly assess the health of your eyes. Its three practices have access to retinal photography, non-contact tonometry, Humphrey automated perimetry, OCT imaging and carry a large selection of frames and lenses, including coloured contact lenses. Specialeyes was also the first to adopt OCT technology in WA.
Specialeyes Optical stocks brands including:
IC Berlin
Alain Mikli
Starck
Tiffany
Cartier
Oliver Peoples
Gold & Wood
Barton Perreira
TAG Heuer
Thierry Lasry
Vinylize Eyewear
Harry Larry
For more information and store locations, visit www.specialeyesoptical.info
It's a good year to be an action fan. 2020 is serving up a smorgasbord of big blockbusters to get...
Read More