Verdelho Wine Variety Wineries in Middle Swan
Wineries in Middle Swan
region=middle-swan&type=wineries&categories=10089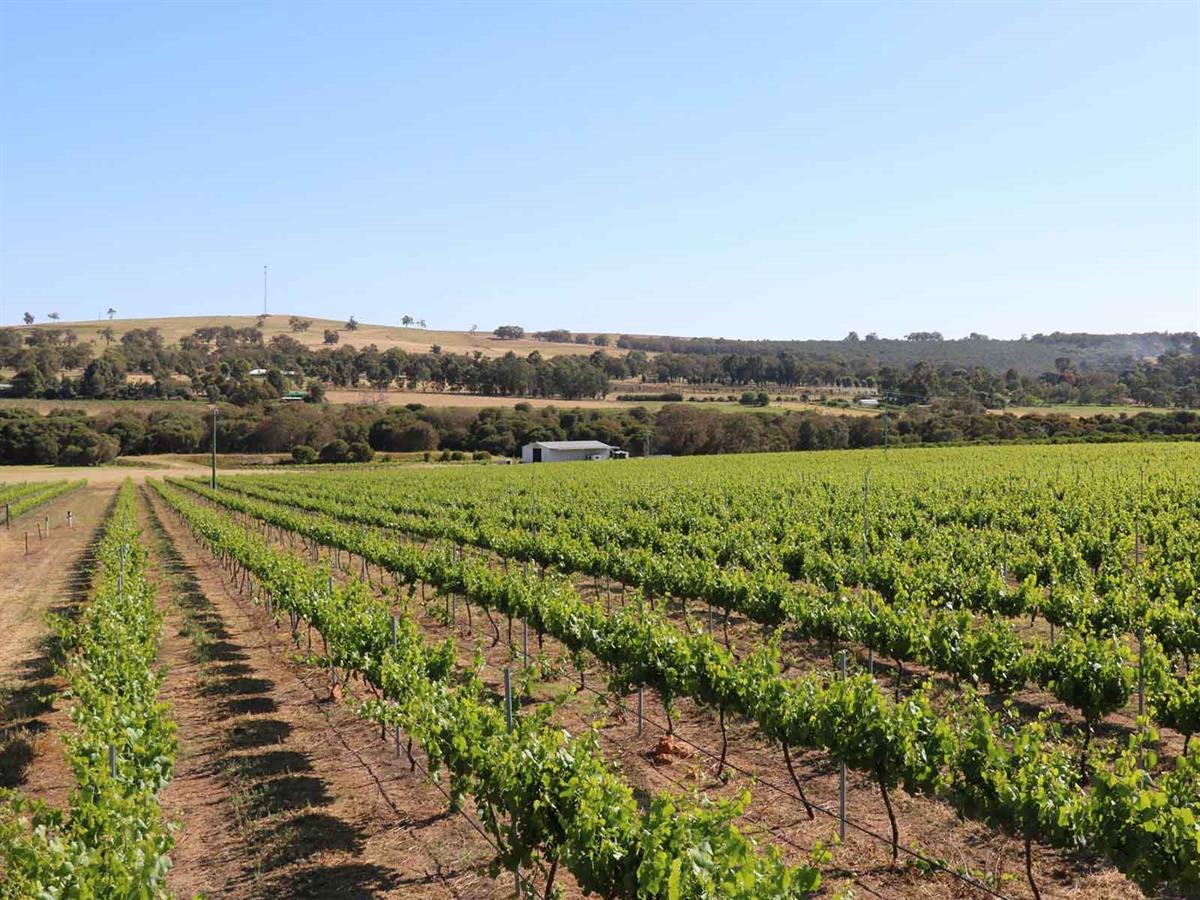 Established in 1956, this charming family-run winery and cellar door produces boutique reds, whites and rich fortifieds, but their speciality is bottle-fermented "methode traditionelle" sparkling.
Wine Region:Swan District
Wine Variety:Fortified,Sparkling,Chardonnay,Chenin Blanc,Rosé,Merlot,Sangiovese,Semillon,Shiraz,Verdelho
Open Days/times:7 days 11am-5.30pm
Details
Established:1956
Facilities:Appointment Only,Cellar Door,Functions
Cases Produced:50 - 75 tonnes annually, 4500 cases
Winemaker:Pete Garbin
Size & Year:Established 1951 - 2000,Boutique (1,000-4,999 cases)
Cellar Door Open:Monday,Tuesday,Wednesday,Thursday,Friday,Saturday,Sunday
Vineyards:10 hectares
Description
The family-owned wineries of the Swan Valley often include a fascinating history and personal flavour, and Garbin is no exception. Winemaker Peter Garbin (son of founder Duje Garbin), wife Katrina and sons Joel and Adam have a philosophy of hands-on premium winemaking coupled with personal service.
Their wines include award-winning premium boutique red and white wines as well as rich, traditional fortified styles for which the Swan Valley is well renowned, some of which are only available at the cellar door. Their speciality is bottle-fermented "methode traditionelle" sparkling styles made from chardonnay and, more unusually, semillon, chenin blanc, shiraz and merlot. The fruit is sourced from estate vineyards in Gingin and the Swan Valley and grown with low chemical inputs and no pesticides.
The cellar door is low key, charming and spacious with a lovely outside area for warmer days and open 11am to 5:30pm 7 days a week.
HISTORY
Duje Garbin, founder of Garbin Estate, learnt his winemaking craft in between fishing on a small island in the Adriatic Sea. It was basic stuff, but ideally suited to the family needs. As a migrant to Western Australia in 1937, he saved his money and purchased a property at Millendon in the Swan Valley, then Middle Swan in 1956. The Garbin business was built up on bulk wine, some 2000-3000 gallons a year, delivered around the suburbs or purchased by customers visiting the property. Upon retiring Duje's son, Peter, took over Garbin Estate Wines (GEW). Over the last 20 years, GEW has undergone a massive transition including a new cellar door and processing area, upgraded major plant and equipment and established a vineyard in Gingin, 90 minutes from Perth CBD.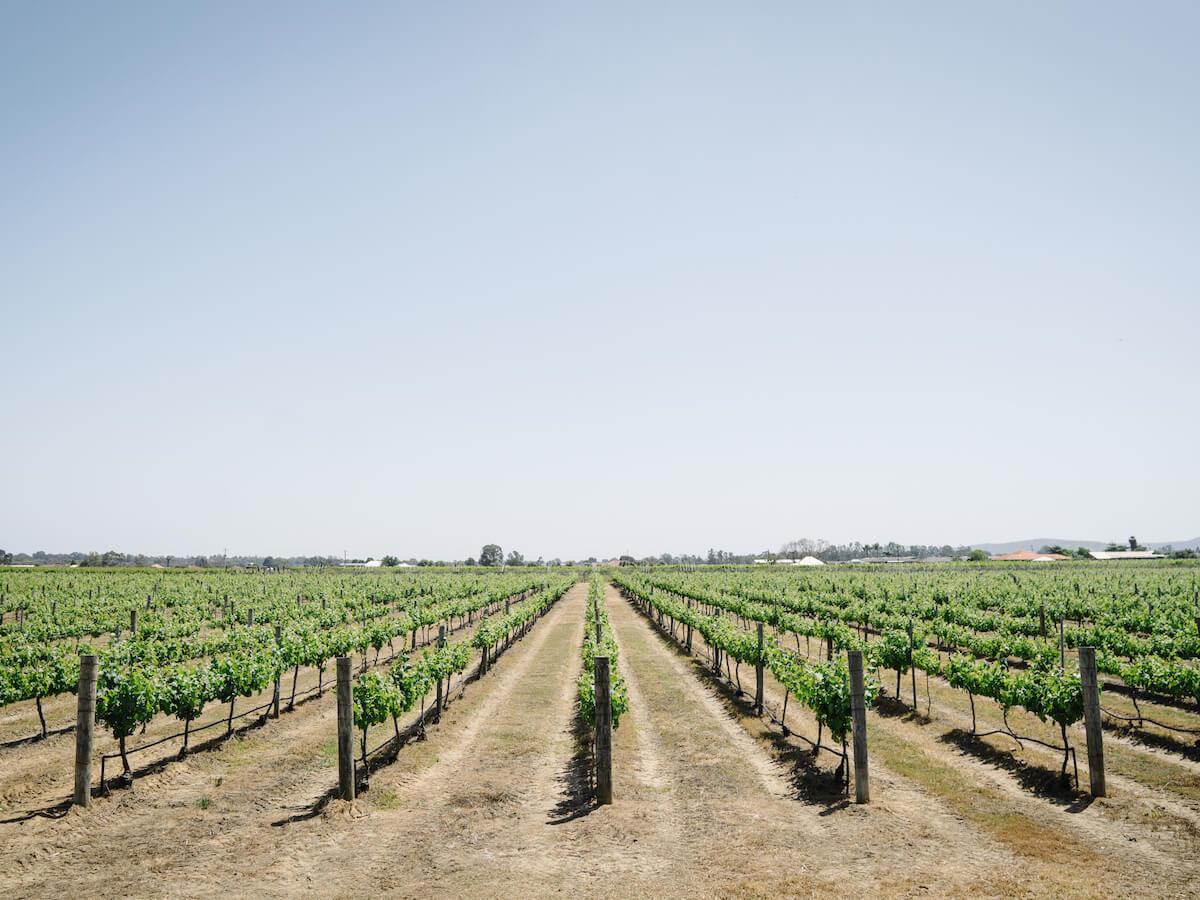 A day at Oakover is a delightful way to spend some time with the family in a relaxed environment with picturesque views over the grounds.
Wine Region:Swan District
Wine Variety:Chardonnay,Chenin Blanc,Classic Dry White,Sauvignon Blanc Semillon,Tempranillo,Vermentino,Cabernet Merlot,Cabernet Sauvignon,Malbec,Muscat,Petit Verdot,Semillon Sauvignon Blanc,Merlot,Verdelho,Viognier,Cabernet,Rosé,Shiraz,Fortified
Open Days/times:Restaurant: Wed – Sun, Breakfast from 8am & Lunch from 11:30am | Cellar Door: Wed – Sun 11:00am - 3:30pm
Details
Facilities:Functions,Kids Play Area,Cellar Door,Light Food
Breakfast Open:Friday,Saturday,Sunday,Holidays,Wednesday,Thursday
Cellar Door Open:Friday,Saturday,Sunday,Holidays,Wednesday,Thursday
Lunch Open:Sunday,Holidays,Wednesday,Thursday,Friday,Saturday
Established:1929
Description
Choose to dine in their eclectic industrial style restaurant or on the patio while you partake in an afternoon of coffee, wine and a bite to eat. Plus, their kitchen serves the best local produce designed with you in mind. Children aren't forgotten with a range of kids meals that will satisfy even the smallest of mouths.
There is plenty of entertainment for the kids - with the chance to cruise the lake with our free paddle boats, play the Giant Connect Four, engage in a round of totem tennis, or take on the other kids with a game of backyard cricket. If more of a challenge is needed, ask one of our staff for our Nature Hunt activity - it's great after lunch fun or just let them run in the wide open spaces.