Tempranillo Wine Variety Wineries in Herne Hill
Discover what's going on in arts, events & culture
Discover what's going on in arts, events & culture.
Check out travel guides for regional WA
Check out travel guides for regional Western Australia.
Explore winery guides for Perth and regional WA
Check out winery guides for Perth and regional WA.
Wineries in Herne Hill
categories=12748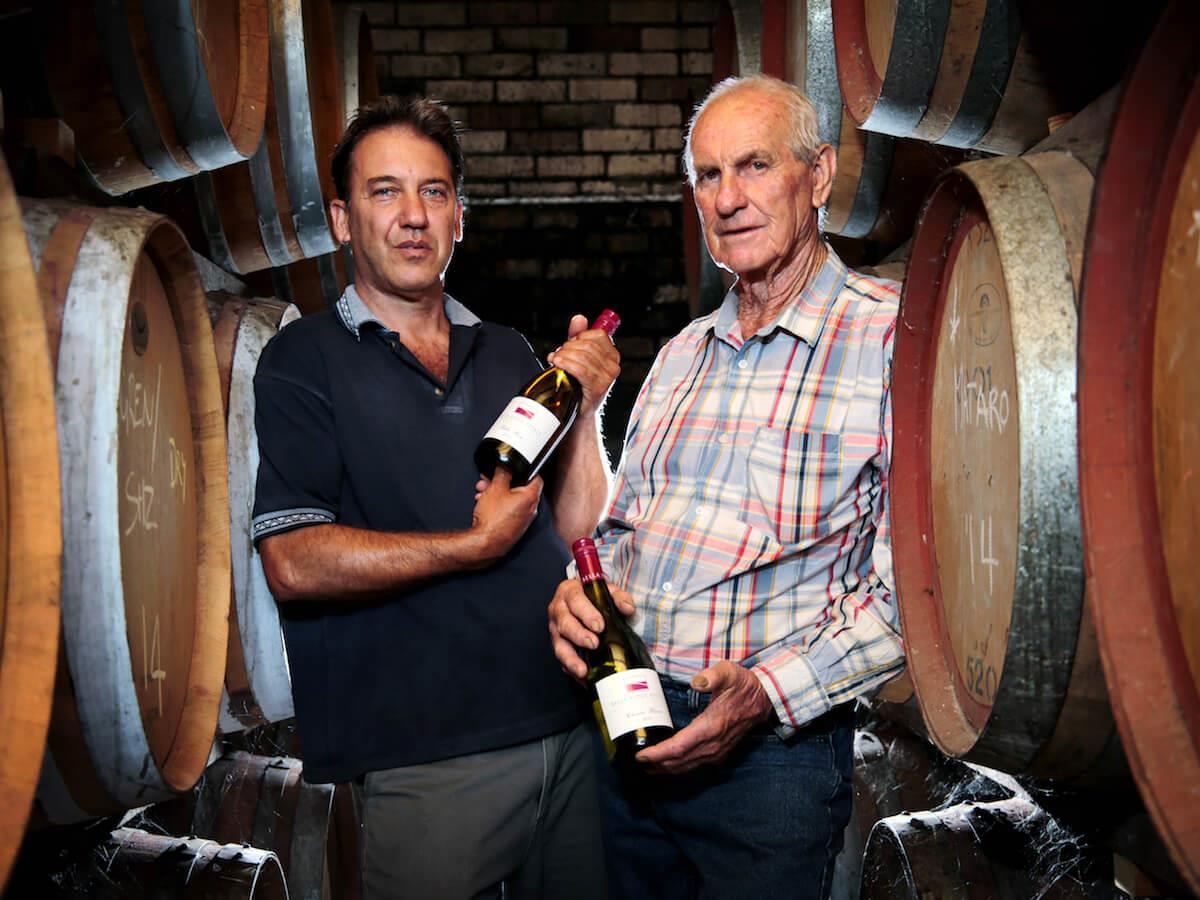 A niche, family-owned winery handmaking original and interesting wines from their 1960s vines in the Swan Valley to great acclaim, following a chance encounter with James Halliday. No cellar door.
Open Days/times:No Cellar Door
Wine Region:Swan District
Wine Variety:Cabernet Shiraz,Chenin Blanc,Grenache,Rose,Semillon,Shiraz,Tempranillo,Viognier,Mourvedre
Details
Cases Produced:3500 cases
Established:2003
Vineyards:8 hectares
Winemaker:Alon Arbel
Facilities:No Cellar Door
Size & Year:Boutique (1,000-4,999 cases),Established 2001 - 2010
Description
Alon and Jodi Arbel purchased the property in 2003, building their winemaking facility in just three short months. Following a chance encounter, when James Halliday tasted their unnamed and unlabelled Shiraz, Bella Ridge Estate was born. (The winery needed a name to be printed for a national review in Halliday's column in The Weekend Australian!)
The vines, planted in the 1960s, are almost entirely non-irrigated and crop levels are kept very low. Coupled with the vineyard's aspect on the foot hills of the Darling Range and the excellent gravelly loam soil, the result is grapes of excellent quality with highly concentrated fruit flavours.
The Wines
Focusing on warm climate varieties that are well suited to the region, the mostly hand-picked range includes Italian, Spanish and classic French styles made with a 'non-commercial' approach, where characterful wines are encouraged. Winemaking and bottling are completed within the estate. All wines can be purchased online.
Taste multi award-winning wines, marinated olives and locally made cheeses, or stroll through some of the valley's oldest vines. Winner of the "Best Small Producer" in the valley for 2017.
Wine Variety:Zinfandel,Merlot,Rose,Shiraz,Viognier,Riesling,Tempranillo,Cabernet Sauvignon,Chardonnay,Chenin Blanc,Classic Dry White
Open Days/times:Weekends 10am-5pm
Wine Region:Swan District
Details
Cellar Door Open:Saturday,Sunday
Cases Produced:10 000
Vineyards:20.5 hectares
Size & Year:Small (5,000-49,999 cases),Established 1951 - 2000
Facilities:Cellar Door
Description
Jarrah Ridge was established in 1996 and the cellar door built in 2006. It is extremely relaxing, giving you the chance to enjoy some of the culinary delights of the valley, along with the full range of current release wines and some older vintages.
Owners Mark Morton and Jimmy Wong carefully source their grapes from around the state, creating world-class full-bodied reds, rich zinfandel, exotic "ice wine" and liqueur, amazing sparkling and intensely perfumed whites full of regional and varietal characters.
Jarrah Ridge recently won the "Best Small Winery" Trophy and the "Best 2016 Shiraz" Class 13, Gold Medal which enabled the pair to clinch the big "Alan Dineen Memorial" trophy at the Swan Valley Wine Show 2017.
It's going to be a long Easter trapped inside with your family. No matter how well adjusted your family...
Read More