Accommodation Facilities Wineries in Denmark Coast
Wineries in Denmark To Walpole Region
region=denmark-to-walpole-region&type=wineries&categories=11792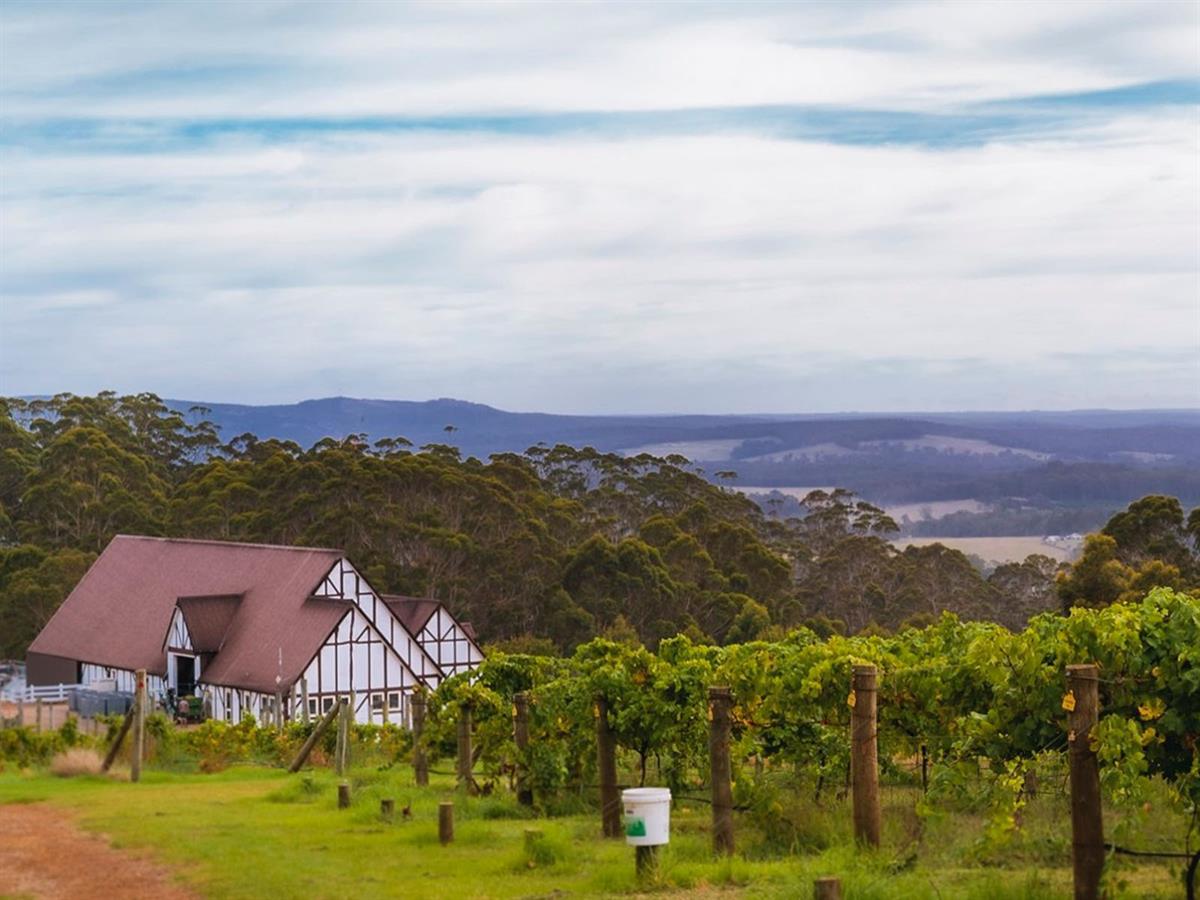 Established in 2007 and renowned for producing high-quality wines sourced from some of the very best Great Southern and Pemberton vineyards in Western Australia.
Wine Region:Great Southern
Wine Variety:Dessert,Cabernet Merlot,Cabernet Sauvignon,Chardonnay,Pinot Noir,Riesling,Rosé,Sauvignon Blanc,Sauvignon Blanc Semillon,Shiraz,Sparkling,Syrah,Tempranillo,Viognier
Open Days/times:Cellar Door: Wed to Mon 11am to 4pm; Restaurant: Wed to Mon 12 pm to 3:30pm lunch and Fri & Sat 6pm to 9:30pm dinner
Details
Brands:il Liris, Estate, Empirica, Blend, The Sum
Cases Produced:20,000 cases
Established:2007
Winemaker:Mike Garland
Facilities:Restaurant,Cellar Door,Accommodation,Functions
Cellar Door Open:Monday,Holidays,Wednesday,Thursday,Friday,Saturday,Sunday
Lunch Open:Monday,Wednesday,Thursday,Friday,Saturday,Sunday
Size & Year:Small (5,000-49,999 cases),Established 2001 - 2010
Great Southern:Denmark
Dinner Open:Friday,Saturday
Description
In 2004 Sam Castelli purchased land and a partially finished winery building on what is now the Castelli Estate, with the intention of using it as a family holiday home. After finishing the winery building, Sam decided to continue what the previous owners had started and turned it into an operating winery after all. So began a bright and star-studded journey.
Sam Castelli didn't stop the construction at a winery. The estate now boasts a cellar door which is open Wednesday to Monday, 11am to 4 pm, and an authentic Italian restaurant which is open Wednesday to Monday 12 pm to 3:30 pm for lunch and Fridays and Saturdays 6pm to 9:30pm for dinner. And also the newly renovated accomodation just next to the restaurant, with five Deluxe king size en-suites and expansive views over Mt Lindsay, the vineyards, and the green rolling hills and Karri trees so typical of the Denmark countryside.
The Wines
The wines are made by local winemaker Mike Garland and are consistently awarded high scores from national wine press, and enjoy medals and trophies at wine shows around Australia.
Five ranges of wine are sourced exclusively from the Home Block vineyard in Denmark, and vineyards in Mt Barker, Pemberton, The Porongurups and Frankland River.
Wines available to try and purchase include riesling, sauvignon blanc, chardonnay, pinot noir, shiraz, cabernet, grenache, a sparkling and a dessert wine. The winery also makes a selection of alternate varietal wines, including an orange chardonnay and an iced viognier.
Wine Tasting
Cellar door in Denmark on Mt Shadforth drive, or the newly built (2018) 'urban cellar door' in Myaree.
Unique Highlights
Winery, cellar door, restaurant and lodge on the property.
Halliday Rating
5 Red Stars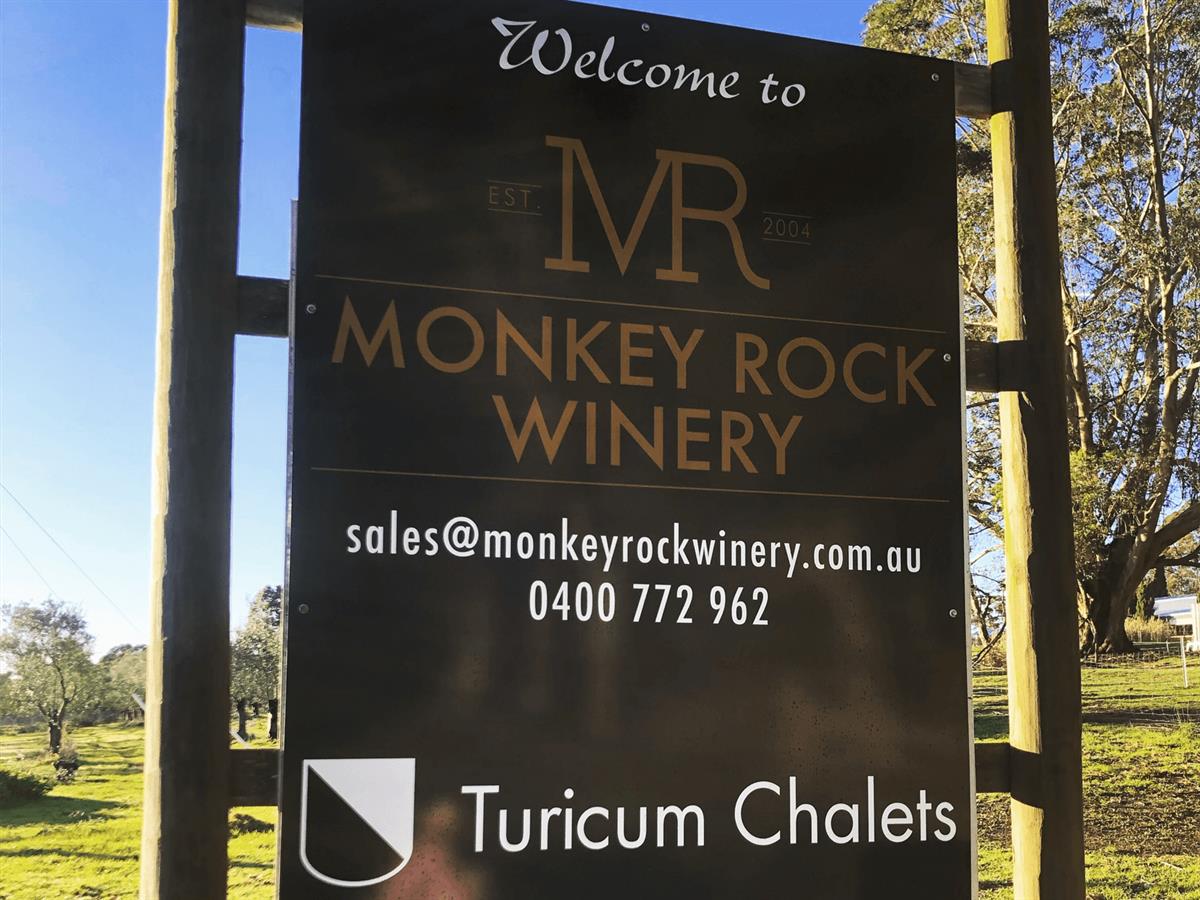 A quaint, family owned and operated winery producing Italian-style handmade wines, liqueurs, cider and olive oil with no added preservatives or additives in the heart of Denmark.
Wine Region:Great Southern
Wine Variety:Cabernet Merlot,Cabernet Sauvignon,Cabernet Shiraz,Shiraz
Details
Established:2000
Size & Year:Established 1951 - 2000,Micro (1-999 cases)
Great Southern:Denmark
Cellar Door Open:Friday,Saturday,Sunday,Holidays,Thursday
Facilities:Accommodation,Cellar Door,Dogs Welcome,Wheelchair Access
Description
The first grapevines within the property's 1 hectare vineyard were planted in 2000 by Swiss owners Regula and Hermann Fehr. In 2019 their daughter Stephanie and her Husband Kai have taken over the family business and introduced Cider made with no added preservatives

The estate's cellar door is open Thursday to Tuesday 11am to 4pm or by appointment.
The Wines
Monkey Rock produce Cabernet Sauvignon, Merlot, Pinot Noir, Chardonnay, Riesling and Shiraz varieties.
The Ciders
No added preservative ciders - including apple, pineapple and passionfruit
Unique Highlights
Nearly all the wines are not aged in oak - they are fruit driven and not filtered or fined. Traditional Italian liqueurs such as Limoncello and Nocino are also produced, alongside delectable olive oils made fresh from olive trees grown on the property.