Sauvignon Blanc Semillon Wine Variety Wineries in Denmark Coast
Discover what's going on in arts, events & culture
Discover what's going on in arts, events & culture.
Check out travel guides for regional WA
Check out travel guides for regional Western Australia.
Explore winery guides for Perth and regional WA
Check out winery guides for Perth and regional WA.
Wineries in Denmark To Walpole Region
categories=10075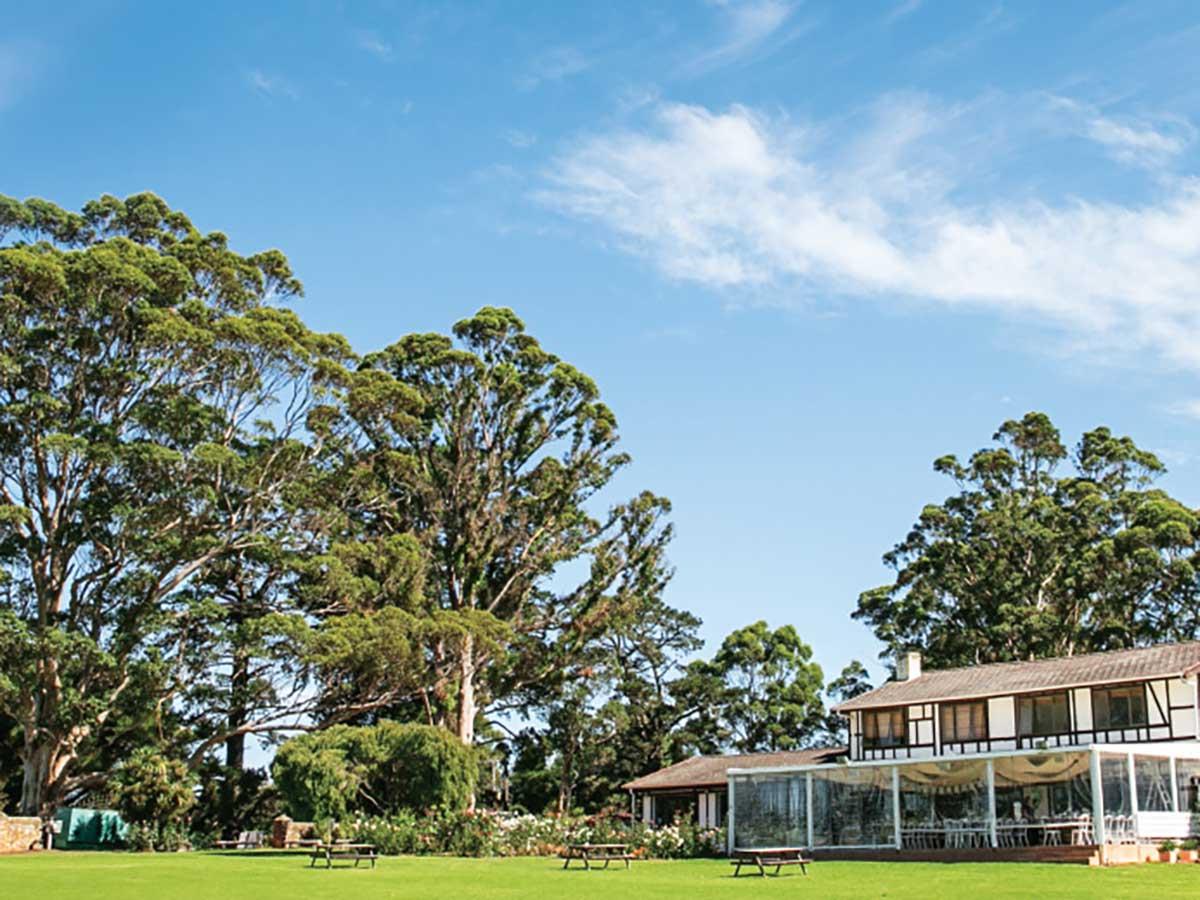 Established in 2007 and renowned for producing high-quality wines sourced from some of the very best Great Southern and Pemberton vineyards in Western Australia.
Wine Variety:Sauvignon Blanc Semillon,Shiraz,Sparkling,Syrah,Tempranillo,Viognier,Cabernet Merlot,Cabernet Sauvignon,Chardonnay,Pinot Noir,Riesling,Rose,Sauvignon Blanc,Dessert
Wine Region:Great Southern
Open Days/times:Cellar Door: Wed to Mon 11am to 4pm; Restaurant: Wed to Mon 12 pm to 3:30pm lunch and Fri & Sat 6pm to 9:30pm dinner
Details
Size & Year:Small (5,000-49,999 cases),Established 2001 - 2010
Brands:il Liris, Estate, Empirica, Blend, The Sum
Cases Produced:20,000 cases
Established:2007
Winemaker:Mike Garland
Great Southern:Denmark
Cellar Door Open:Wednesday,Thursday,Friday,Saturday,Monday,Holidays,Sunday
Lunch Open:Monday,Wednesday,Thursday,Friday,Saturday,Sunday
Dinner Open:Saturday,Friday
Facilities:Cellar Door,Accommodation,Functions,Restaurant
Description
In 2004 Sam Castelli purchased land and a partially finished winery building on what is now the Castelli Estate, with the intention of using it as a family holiday home. After finishing the winery building, Sam decided to continue what the previous owners had started and turned it into an operating winery after all. So began a bright and star-studded journey.
Sam Castelli didn't stop the construction at a winery. The estate now boasts a cellar door which is open Wednesday to Monday, 11am to 4 pm, and an authentic Italian restaurant which is open Wednesday to Monday 12 pm to 3:30 pm for lunch and Fridays and Saturdays 6pm to 9:30pm for dinner. And also the newly renovated accomodation just next to the restaurant, with five Deluxe king size en-suites and expansive views over Mt Lindsay, the vineyards, and the green rolling hills and Karri trees so typical of the Denmark countryside.
The Wines
The wines are made by local winemaker Mike Garland and are consistently awarded high scores from national wine press, and enjoy medals and trophies at wine shows around Australia.
Five ranges of wine are sourced exclusively from the Home Block vineyard in Denmark, and vineyards in Mt Barker, Pemberton, The Porongurups and Frankland River.
Wines available to try and purchase include riesling, sauvignon blanc, chardonnay, pinot noir, shiraz, cabernet, grenache, a sparkling and a dessert wine. The winery also makes a selection of alternate varietal wines, including an orange chardonnay and an iced viognier.
Wine Tasting
Cellar door in Denmark on Mt Shadforth drive, or the newly built (2018) 'urban cellar door' in Myaree.
Unique Highlights
Winery, cellar door, restaurant and lodge on the property.
Halliday Rating
5 Red Stars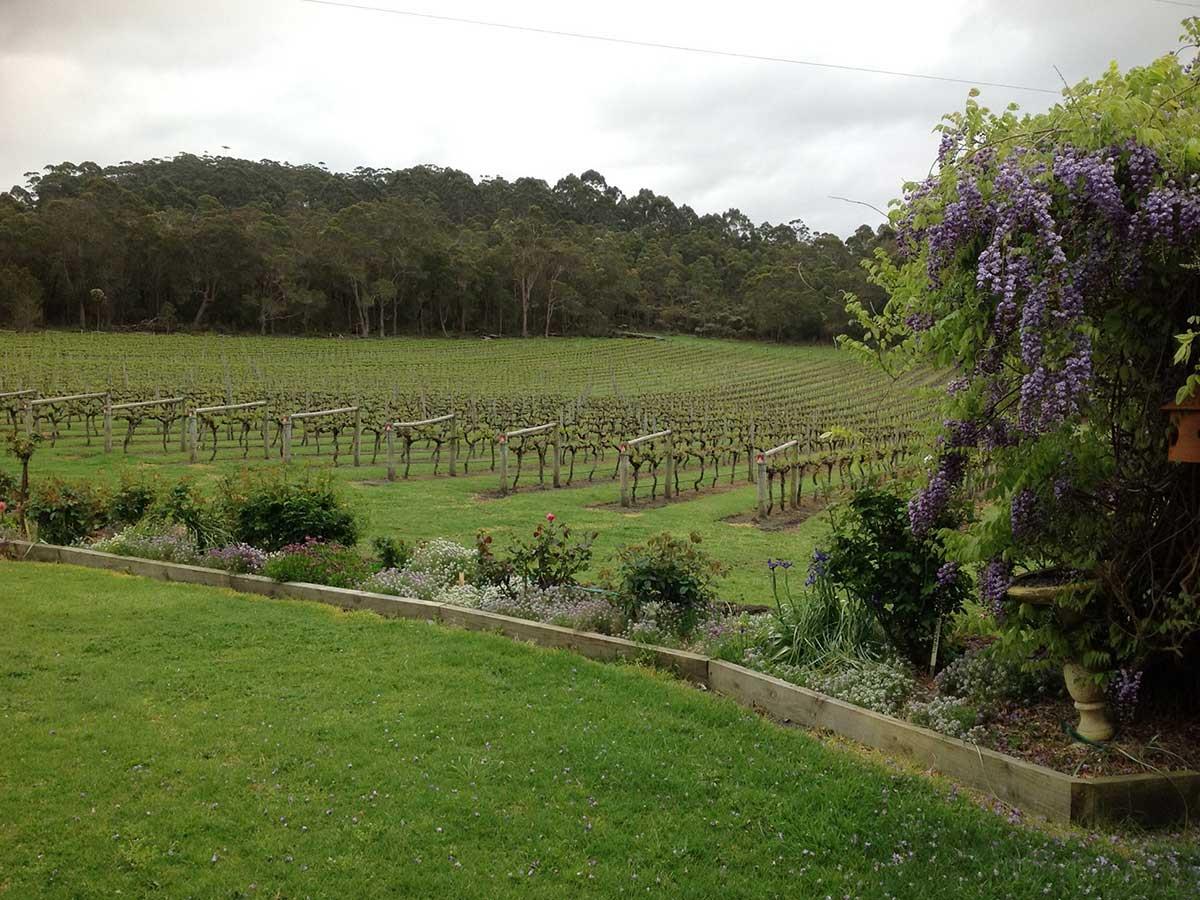 Wine from Ducketts Mill and more than 40 varieties of Denmark Farmhouse Cheese, all produced by Ross and Dallas Lewis, can be tasted at the homely cellar door in picturesque Scotsdale Valley.
Wine Variety:Rose,Sauvignon Blanc Semillon,Cabernet,Chardonnay,Merlot,Muscat,Port,Riesling,Semillon Sauvignon Blanc,Shiraz,Fortified,Sparkling
Wine Region:Great Southern
Open Days/times:Cellar door & Shop: Everyday 10am to 5pm
Details
Size & Year:Micro (1-999 cases),Established 1951 - 2000
Cellar Door Open:Holidays,Monday,Tuesday,Wednesday,Thursday,Friday,Saturday,Sunday
Established:1997
Facilities:Cellar Door,Light Food
Great Southern:Denmark
Cases Produced:800 cases
Vineyards:8 hectares
Winemaker:Harewood Estate (James Kellie)
Description
The land on which the Ducketts Mill winery is located started out with a small 5 acre planting of riesling, cabernet sauvignon and cabernet franc. Additional plantings have increased the total vineyard area to 18 acres.

Combining their love for cheese and wine, Ross and Dallas Lewis run a homely cellar door nestled in the lush Scotsdale Valley. Set in an old timber farmstead and overlooking the vineyard, visitors can settle back and enjoy cheese platters matched to the cool-climate wines from the estate in Denmark.
There are more than 40 varieties of cheese made under the Denmark Farmhouse Cheese brand and everything is made from locally sourced dairy produce. Left over milk is used to make ice-cream and fudge.
The Wines
Winemaker James Kellie is responsible for the concise collection of wines at Duckett's Mill. Sauvignon blanc, riesling, semillon, chardonnay, merlot, cabernet sauvignon and franc are all grown on the estate vineyards. There is also a small collection of fortified wines, which are well-matched to the generous cheese and meat platters.
Wine Tasting
All wines and cheeses are available for tasting at the cellar door on Scotsdale Road from Monday to Sunday, 10-5.
Unique Highlights
Cheese, jam, chutney, fudge, premium home-made ice-cream and wines are all made at Duckett's Mill and are available for purchase at the cellar door.
You've cleaned out your wardrobe numerous times, read that leaning tower of books on your bedside table and gotten through...
Read More