Cabernet Wine Variety Wineries in Denmark Coast
Discover what's going on in arts, events & culture
Discover what's going on in arts, events & culture.
Check out travel guides for regional WA
Check out travel guides for regional Western Australia.
Explore winery guides for Perth and regional WA
Check out winery guides for Perth and regional WA.
Wineries in Denmark To Walpole Region
categories=10036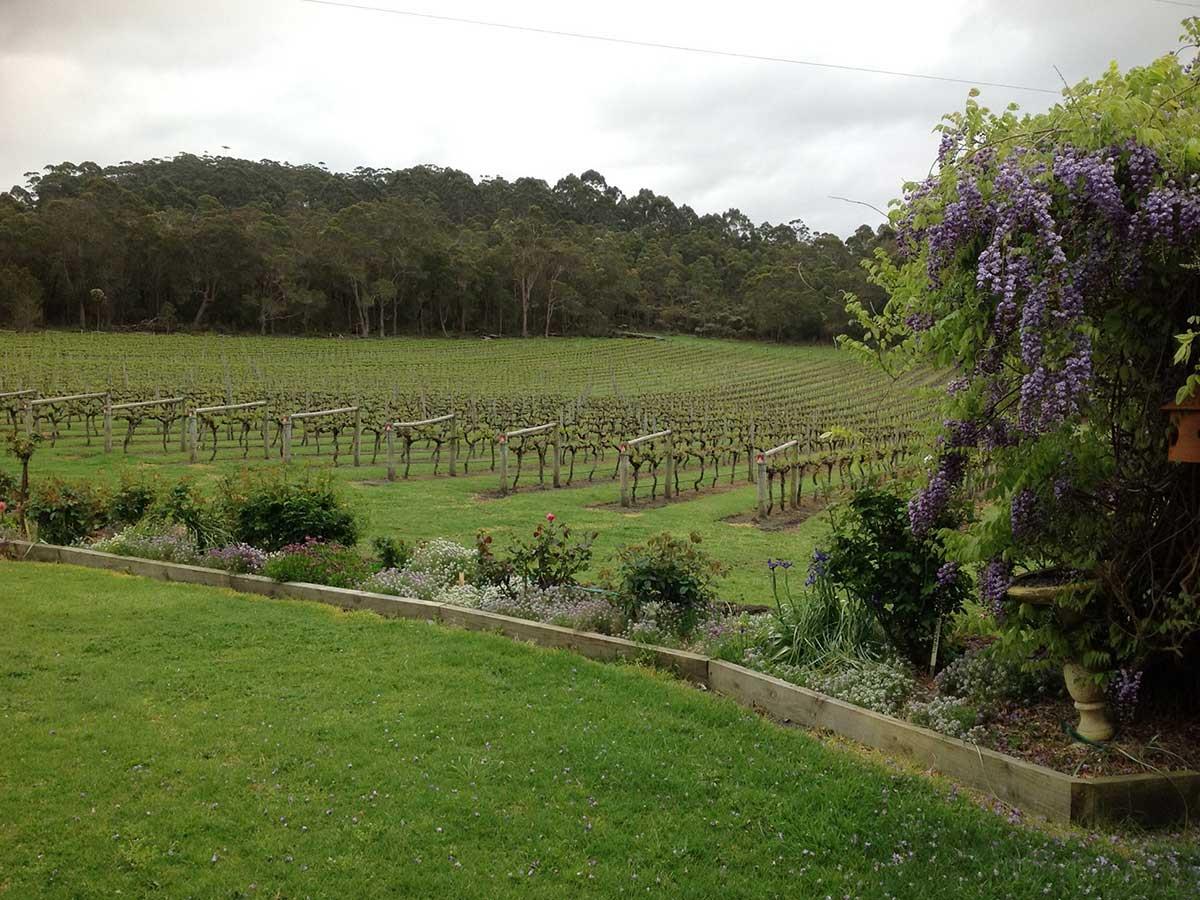 Wine from Ducketts Mill and more than 40 varieties of Denmark Farmhouse Cheese, all produced by Ross and Dallas Lewis, can be tasted at the homely cellar door in picturesque Scotsdale Valley.
Wine Variety:Muscat,Port,Riesling,Semillon Sauvignon Blanc,Shiraz,Fortified,Sparkling,Rose,Sauvignon Blanc Semillon,Cabernet,Chardonnay,Merlot
Wine Region:Great Southern
Open Days/times:Cellar door & Shop: Everyday 10am to 5pm
Details
Great Southern:Denmark
Cases Produced:800 cases
Vineyards:8 hectares
Winemaker:Harewood Estate (James Kellie)
Size & Year:Micro (1-999 cases),Established 1951 - 2000
Cellar Door Open:Monday,Tuesday,Wednesday,Thursday,Friday,Saturday,Sunday,Holidays
Established:1997
Facilities:Cellar Door,Light Food
Description
The land on which the Ducketts Mill winery is located started out with a small 5 acre planting of riesling, cabernet sauvignon and cabernet franc. Additional plantings have increased the total vineyard area to 18 acres.

Combining their love for cheese and wine, Ross and Dallas Lewis run a homely cellar door nestled in the lush Scotsdale Valley. Set in an old timber farmstead and overlooking the vineyard, visitors can settle back and enjoy cheese platters matched to the cool-climate wines from the estate in Denmark.
There are more than 40 varieties of cheese made under the Denmark Farmhouse Cheese brand and everything is made from locally sourced dairy produce. Left over milk is used to make ice-cream and fudge.
The Wines
Winemaker James Kellie is responsible for the concise collection of wines at Duckett's Mill. Sauvignon blanc, riesling, semillon, chardonnay, merlot, cabernet sauvignon and franc are all grown on the estate vineyards. There is also a small collection of fortified wines, which are well-matched to the generous cheese and meat platters.
Wine Tasting
All wines and cheeses are available for tasting at the cellar door on Scotsdale Road from Monday to Sunday, 10-5.
Unique Highlights
Cheese, jam, chutney, fudge, premium home-made ice-cream and wines are all made at Duckett's Mill and are available for purchase at the cellar door.
Located on Denmark's scenic Scotsdale Road tourist route, this lovely family winery produces superior quality cool climate wines.
Wine Variety:Cabernet Sauvignon,Merlot,Pinot Noir,Riesling,Sauvignon Blanc,Shiraz,Sparkling Shiraz,Sparkling,Fortified,Dessert,Botrytis Riesling,Botrytis Semillon,Cabernet,Cabernet Merlot,Chardonnay
Wine Region:Great Southern
Open Days/times:Cellar door: Sat & Sun 11:00am to 4:30pm
Details
Great Southern:Denmark
Cases Produced:3000 cases
Vineyards:3.3 hectares
Cellar Door Open:Saturday,Sunday
Facilities:Cellar Door,Wheelchair Access
Winemaker:John Wade, Russell Hubbard
Established:2000
Size & Year:Boutique (1,000-4,999 cases),Established 1951 - 2000
Description
Purchased by Russell and Linda Hubbard in 2000, the property is situated on north-facing slopes of the Bennett Ranges; an area highly suited to cool-climate viticulture. The vineyard takes the best of organic and conventional farming principles to grow stunning, varietal fruit. John Wade, who James Halliday names as "arguably the most experienced winemaker in Western Australia" contract-makes the wines at the small onsite winery.
The Wines
Varieties include Fume Blanc, Semillon Sauvignon Blanc, Cabernet Sauvignon, Sparklings (Chardonnay, Rose, Riesling and Shiraz), Riesling, Chardonnay, Sauvignon Blanc, Shiraz, Semillon Blanc Sauvignon, Cabernet Franc, Pinot Noir, Muscat and Ratafia.
Cellar Door
The Rickety Gate cellar door provides a knowledgeable wine tasting experience, often hosted by owners Russell and Linda. Open Saturdays and Sundays 11:00am - 4:30pm.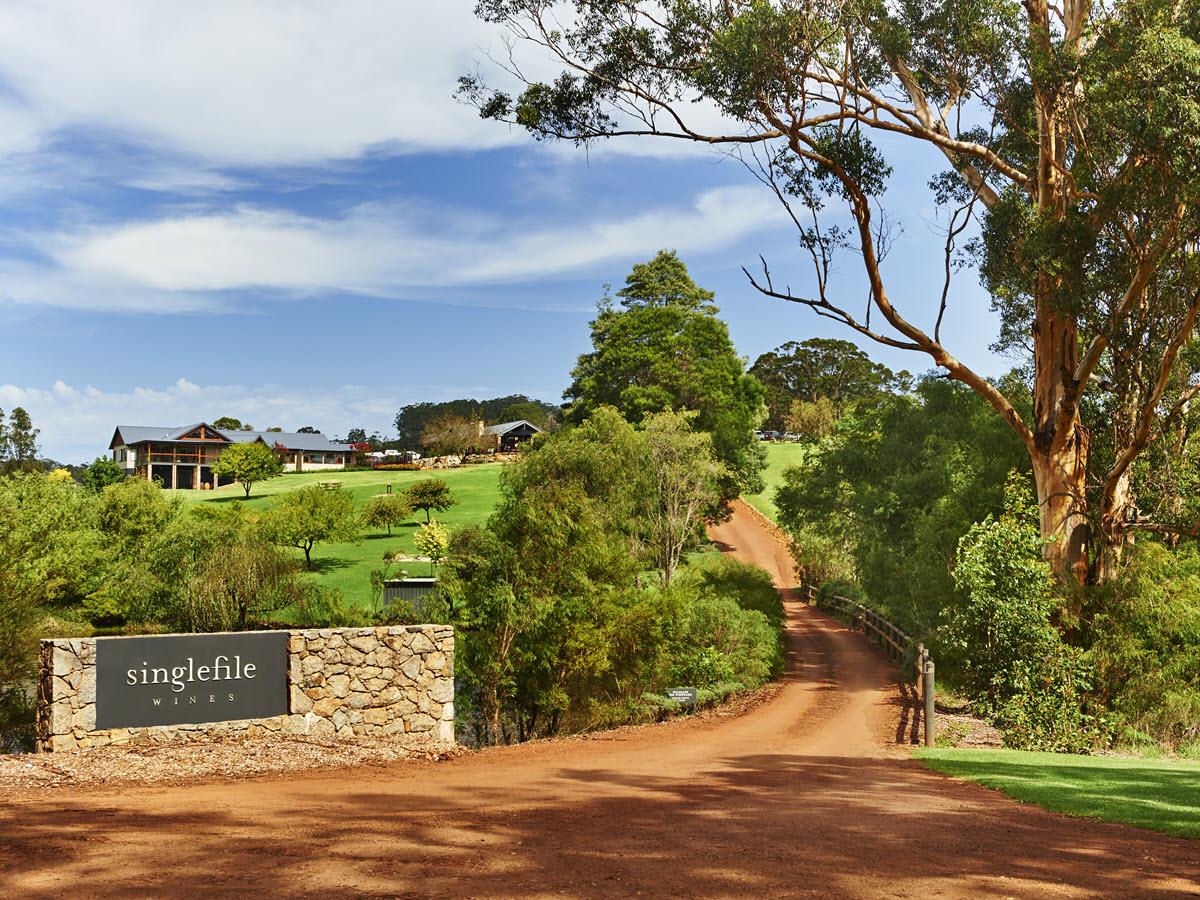 Visit the home of James Halliday's 'Best Australian Chardonnay' and three-time Gourmet Traveller Wine 'Great Southern Cellar Door of the Year' at this chic, contemporary estate near Denmark.
Wine Variety:Dessert,Cabernet,Tempranillo,Sparkling Cuvee,Fume Blanc,Gewurztraminer,Method Traditionale,Pinot Chardonnay,Pinot Gris,Cabernet Sauvignon,Grenache,Sauvignon Blanc,Sparkling,Mourvedre,Botrytis Riesling,Riesling,Semillon Sauvignon Blanc,Shiraz,Rose,Cabernet Merlot,Chardonnay,Pinot Noir
Open Days/times:Cellar door: 11am to 5pm daily
Wine Region:Great Southern
Details
Size & Year:Established 1951 - 2000,Small (5,000-49,999 cases)
Brands:Singlefile Wines, Run Free
Wheelchair Access:Yes
Facilities:Wheelchair Access,Cellar Door,Picnic Facilities
Cases Produced:9000 cases
Vineyards:3.75 hectares
Winemaker:Patrick Corbett, Coby Ladwig, Mike Garland
Cellar Door Open:Holidays,Tuesday,Wednesday,Thursday,Friday,Saturday,Sunday,Monday
Great Southern:Denmark
Established:2007
Description
A treasure of the Great Southern, Singlefile is the fruit of labour of the Snowden family, who purchased an established vineyard in Scotsdale Valley in 2008 after an extensive search around Australia; determining that Denmark ticked all the boxes for the quality wines and lifestyle they were seeking.
The team decided to focus the existing vineyard entirely on Chardonnay, pulling out Shiraz and Merlot vines and planting Gingin clone Chardonnay. Fruit for the balance of their wines is sourced from specialist vineyard sites throughout the Great Southern Region and its distinct areas including Mount Barker, Albany, Frankland River.
The cool climate wines are handpicked and made as naturally as possible to allow the fruit to be the star of the finished wine. Their Chardonnay was named Chardonnay of the Year by James Halliday (2019 Wine Companion).
The Wines
Four tiers of wines are made, all of which are drawn from specially selected sites within the Great Southern, except for the estate-grown Chardonnay. Riesling, Cabernet blends, Pinot Noir and Fume Blanc are just some of the wine styles being made.
Wine Tasting
Set beside a stunning lake with beautiful manicured lawns, the wood and brick cellar door is tasteful and chic and a three-time recipient of Gourmet Traveller Wine's 'Best Cellar Door of the Great Southern' award. Guests are welcome every day of the week to taste the wines and go on a journey of discovering the different styles of wines from the diverse Great Southern region. Bring your own picnics are welcome and there's also an option to enjoy 'Coco d'Vino' which is a wine and chocolate tasting flight. No bookings required.
Halliday Rating
5 Red Stars
More and more local breweries are offering home delivery to support themselves after their prime form of income was slashed...
Read More