By Appointment Only Open Days Art Galleries & Museums in CBD/Northbridge
Discover what's going on in arts, events & culture
Discover what's going on in arts, events & culture.
Check out travel guides for regional WA
Check out travel guides for regional Western Australia.
Explore winery guides for Perth and regional WA
Check out winery guides for Perth and regional WA.
Galleries in Cbd
categories=13159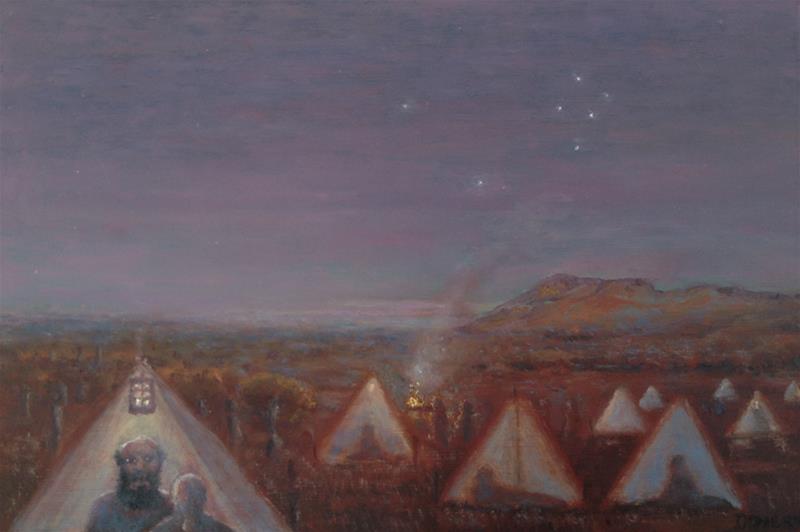 Peek-a-Boo is the street level window gallery of Gotham Studios Inc, operates 24/7 and celebrates its Silver Anniversary this year
Galleries:Mixed Media,Drawing,Installation,Painting,Photography,Sculpture,Textiles,Artist Studio
Represented Artists:Gotham Studio Collective artists and non-member artists
Open Days/times:BY APPOINTMENT ONLY
Details
Open Days:By Appointment Only
Description
Gotham Studios Inc and the Peek-a-Boo Gallery
Gotham Studios was established in 1987 and is Western Australia's longest running artist-run initiative (and Australia's third-oldest), Gotham celebrating its 25th anniversary this year since being officially incorporated in 1988. Along with other heritage buildings in the precinct, the building was closed for redevelopment in 2009. The studios were officially re-opened by The Right Honourable The Lord Mayor Lisa Scaffidi in September 2011 for Gotham Returns, which included a full-scale exhibition inside and throughout the building, and also the re-launch of the Peek-a-Boo Gallery - Gotham's own ground floor window-box gallery - presenting a small-scale group show of small works.
During 25 years of artistic production, over 130 visual artists have had access to invaluable inner-city working space. Long time member Andrew Nicholls notes that Gotham has
'collectively made an assertive contribution to Western Australian culture over the past two decades, with many of the state's leading visual artists, writers and curators based at the studio throughout its lifespan. Gotham is an icon of independent visual arts practice in the state.' (Nicholls, 2013, p 3)
Established as 'the smallest gallery in the southern hemisphere' when the studios were first launched in the late 1980s (at an even smaller scale than its current floor-to-ceiling format), Peek-a-Boo today presents exhibitions of contemporary art from a gallery space only three square metres in size. Exhibitions can be viewed free of charge from the pavement at 57 James Street, twenty-four hours a day, seven days a week. Initially intended as a playful dig at Gotham's neighbour, the Perth Institute of Contemporary Arts, Peek-a-Boo was founded to allow experimental and non-institutional art to thrive at street level in Perth's cultural centre.
Last February and March, Gotham Gone Wild honoured this legacy via a programme of surprising and celebratory artworks and interventions for Perth's Fringe World 2013. In celebration of the Studio's twenty-fifth anniversary, the artists of Gotham presented a changing programme of performances, sound works, temporary installations and events at Peek-a-Boo including: public life drawing from the street as models posed in the window; and night drawing - the artists drawing spectators on the glass and vice versa. Gotham Gone Wild complemented Le Salon Scintillant (winner of the Best Visual Art Award for Fringeworld 2013), Gotham's inaugural Silver Anniversary exhibition at Moana Project Space, Perth.
Gotham has collaborated in the past with non-member artists at Peek-a-Boo, but this year, the gallery programme also features 7 exhibitions from exclusively non-member artists. In November, Gotham Studios will be opening its doors to the public for the city-wide event, Perth Open House 2013, and has invited local artist Ben Crappsley to be the Peek-a-Boo artist for that time.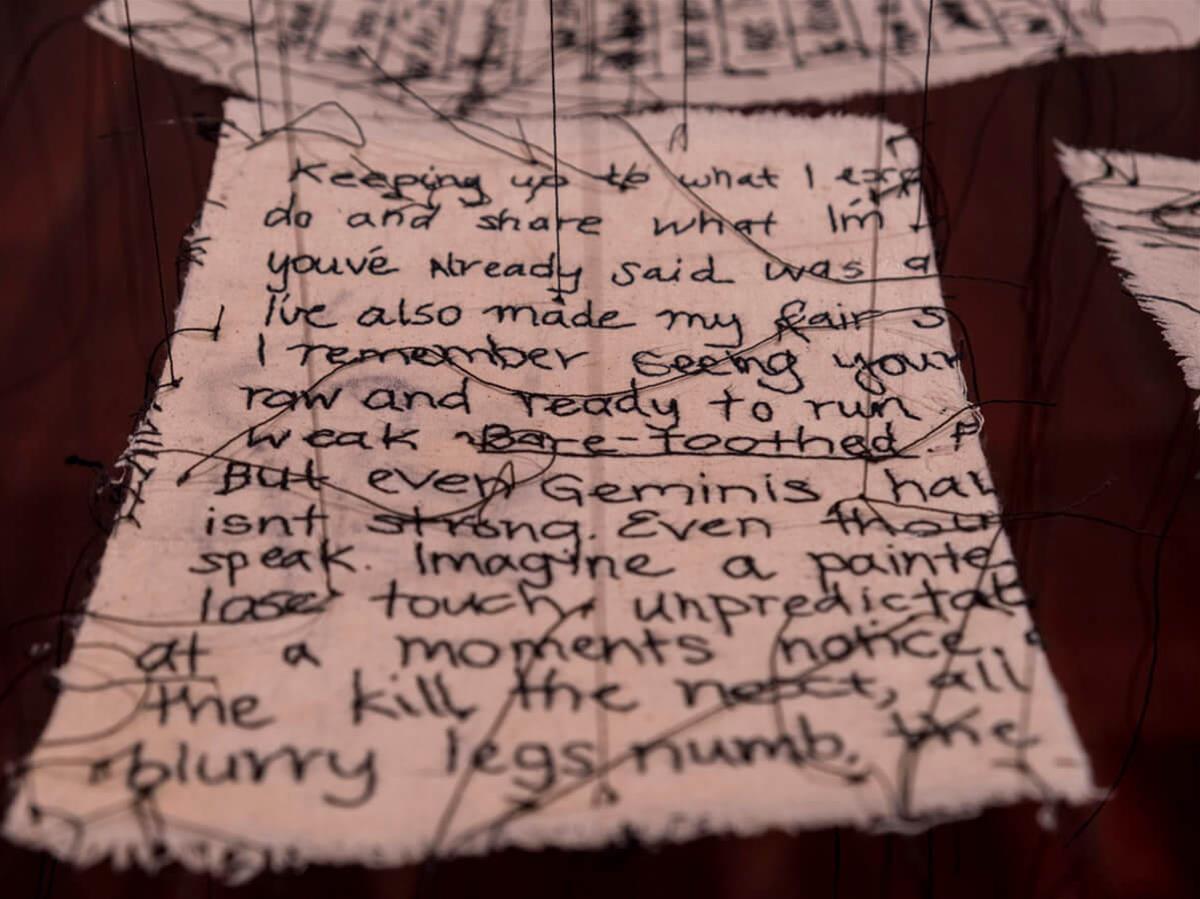 From June 18 - July 29 Sacha was artist-in-residence at PICA.
Open Days/times:BY APPOINTMENT ONLY
Galleries:Artist Studio
Details
Open Days:By Appointment Only
Description
Sacha Barker's art practice seeks to extend understandings of traditional art media. Her handmade textile works and installations use humble materials to explore concepts of narrative, personal history and socio-cultural meanings. Barker's slow, laboured practice exists in direct contrast with expanding forms of digital production and consumption, her attention to detail amplifying connections between 'the maker' and 'the made'.
During her residency Sacha will explore the potential for participation and the performative aspects of her practice through her ongoing project Thingship. Thingship is an intricate, compartmentalised cardboard vessel; a craft for transporting small handheld objects across time and space. Objects are concealed in the ships compartments and studio visitors are invited to exchange their own things with the Thingship.
On July 10 Sacha Barker runs a hands-on building workshop, perfect for young artists and inventors who want to become apprentice cardboard carpenters! Suitable for children agred 12+. Participants are invited to bring a small handheld object (small enough to be hidden inside a closed fist) to exchange with an object already in the ThingShip!
Visit pica.org.au to book your spot.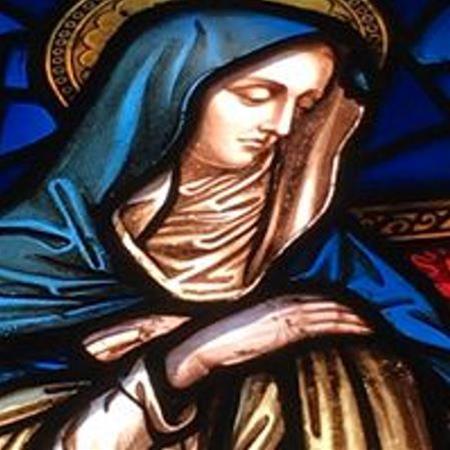 Catherine McAuley, along with two companions, Anna Maria Doyle and Elizabeth Harley, professed their vows and became the first Sisters of Mercy.
Museums:Other
Open Days/times:BY APPOINTMENT ONLY
Details
Open Days:By Appointment Only
Description
Catherine recognised the needs of those who were marginalised and oppressed by unjust social attitudes and practices of the day. She responded by establishing a House of Mercy in Dublin which provided educational, religious and social services for women and children who were at risk of homelessness through exploitation and entrenched poverty.
Coolock House
Catherine McAuley was born in Dublin on September 29, 1778 and had two siblings, James William and Mary. Her father James died in 1783, and her mother Elinor, in 1798. In 1803 she became the household manager and companion of an elderly, childless, and wealthy Quaker couple, William and Catherine Callaghan who lived at Coolock House. She did not dream that when William Callaghan died in 1822, Catherine Callaghan having died in 1819, she would become the sole residuary legatee of their estate and much of their savings.
In 1824, her inheritance now settled, Catherine implemented a longstanding desire: she built a large house on Baggot Street, Dublin as a school for poor girls and a shelter for homeless servant girls and women.
The House of Mercy
On September 24, 1827, the House of Mercy was opened on Baggot Street in Dublin. Anna Maria Doyle and Catherine Byrne, Catherine McAuley's first co-workers, moved into the House, while Catherine herself divided her time between Coolock House, her brother-in-law's home, and Baggot Street.
House of Mercy, Baggot Street, Dublin
As the number of lay co-workers at Baggot Street increased, so did severe lay and clerical criticism of the House: Why did these women look like a religious order, yet not abide by the normal regulations of religious orders? Who was this "upstart" Miss McAuley? Why was the "unlearned sex" doing the work of the clergy?
By 1830, it became necessary for Catherine's work to be formalised as a religious order. To this end, Catherine, Anna Maria Doyle, and Elizabeth Harley entered the Presentation Convent in Dublin to begin their formal preparation to become religious sisters.
On 12 December, 1831, Catherine McAuley, with two companions, made religious profession in the Presentation Convent of Georges Hill, Dublin where they had spent the previous year of the novitiate. On that day Archbishop Daniel Murray formally blessed the first Convent of Mercy at the House of Mercy in Baggot Street and Catherine was installed as mother superior of the Sisters of Mercy. A month later the Archbishop received seven of Catherine's helpers as the first Mercy novices. These young women had worked with her from the beginning.
Catherine's concept of a Religious Institute included an availability for ministry not typical of religious orders at that time. Feeling themselves called to serve Christ as the needs of His poor demanded and encouraged by the Archbishop, Catherine and her companions took as their special works the instruction of poor girls, visitation of the sick and the protection of distressed women of good character. They became known as the 'walking nuns'. These sisters, who were without the usual strict enclosure and whose convents quickly became part of many dioceses, inspired local girls to see and meet local needs, and the new Institute began to spread rapidly.
Founding Mothers
The rapid expansion of the Sisters of Mercy in the first decade of the new Institute flowed from Catherine McAuley's ever generous response to human need.
As well as in Dublin, Catherine founded seven additional autonomous Convents of Mercy around Ireland and two in England as well as two branch houses of the Dublin community. She travelled with the founding sisters by stage coach, canal boat, steam packet and railway, humorously enduring the fatigue and inconvenience such travel entailed She would remain with each Community for at least a month, anxious to "begin well," so the poor could be immediately served. She said, "God knows I would rather be cold and hungry than that the poor in Kingstown or elsewhere should be deprived of any consolation in our power to afford."
Back in Dublin there were many trials – her niece Catherine died of consumption in August 1837; there was a two-year controversy over appointment of a chaplain to serve the House of Mercy; a lawsuit was unfairly settled against her for the cost of building a poor school in Kingstown and her nephews Robert and James died in 1840 and 1841 respectively. In the midst of these sufferings and others, which she chose to embrace as the "Cross of Christ," she wrote hundreds of affectionate, even humorous, letters to the sisters in the new foundations and submitted to officials in Rome her proposed Rule and Constitutions of the Sisters of Mercy. By May 1841 Catherine, now almost sixty-three, was worn out by her many labours for "Christ's dear poor" and "tormented" by a persistent cough.
Her Final Months
Catherine's Grave
Catherine's energies in the summer of 1841 were occupied with retreat instructions for postulants and novices, preparations for reception and profession ceremonies and plans for the departure of the sisters to a new foundation in Birmingham, England on August 20. In Birmingham, she was tired and confined to one room and her cough worsened.
Back at Baggot Street by September 21 she saw a physician who declared her right lung "diseased." Making light of his verdict, she nonetheless delegated some of her responsibilities to her assistant, though she herself continued to write loving letters to many sisters, scarcely mentioning her illness. At the end of October she became bed-ridden, and was anointed on November 8. As she lay dying on November 11, fully aware of the fatigue and sorrow of those around her bed, she made one last request: she asked a sister to tell the community to "get a good cup of tea when I am gone and to comfort one another". She died that evening at ten minutes to eight and was buried the following Monday in the newly created cemetery at Baggot Street.
At the time of her death there were 100 Sisters of Mercy in ten foundations. Shortly thereafter, small groups of Sisters left Ireland to establish new foundations on the east and west coasts of the United States, in Newfoundland, Australia, New Zealand, and Argentina.
Total worldwide vowed membership is about 7,000. The Mercy International Centre in Dublin, Ireland, is the international "home" of the Sisters of Mercy worldwide.
In 1978, the cause for the beatification of the Servant of God Catherine McAuley was opened by Pope Paul VI. Catherine McAuley was declared Venerable by Pope John Paul II, on April 9th, 1990.
It may be winter here in WA but that doesn't mean you have to spend the next few months in...
Read More