Craft Galleries Galleries & Public Art in CBD/Northbridge
Galleries in Cbd
categories=13140&region=cbd&type=galleries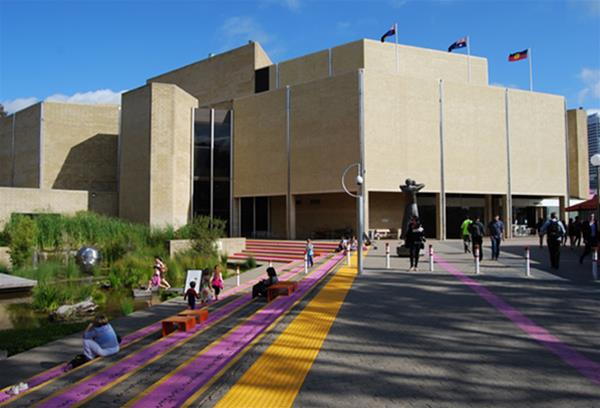 Through the Collection, our associated programs, and stimulating exhibitions Gallery visitors' are offered a unique & exciting experiences of historic and contemporary Australian artists.
Galleries:Jewellery,Mixed Media,Painting,Photography,Pottery,Sculpture,Ceramics,Textiles,Public Art Gallery,Craft,Drawing,Furniture,Glass,Installation
Open Days/times:Wednesday - Monday 10am - 5pm (closed Good Friday, Anzac Day and Christmas Day.
Details
Open Days:Sunday,Monday,Wednesday,Thursday,Friday,Saturday
Description
AGWA places particular emphasis on the arts of Australia, and due to their geographic position, the Indian Ocean Rim. Their proximity and access to many of the most exciting cultures of the world adds immeasurably to programs, exhibitions, collections and events at the State Art Gallery. Visit the Gallery and watch this site as they build for the future.
The Art Gallery of Western Australia, founded in 1895, occupies a precinct of three heritage buildings on the south-eastern corner of the Perth Cultural Centre. The Gallery houses the State Art Collection, which includes one of the world's finest collections of Indigenous art, the pre-eminent collection of Western Australian art and design, as well as Australian and International art and design.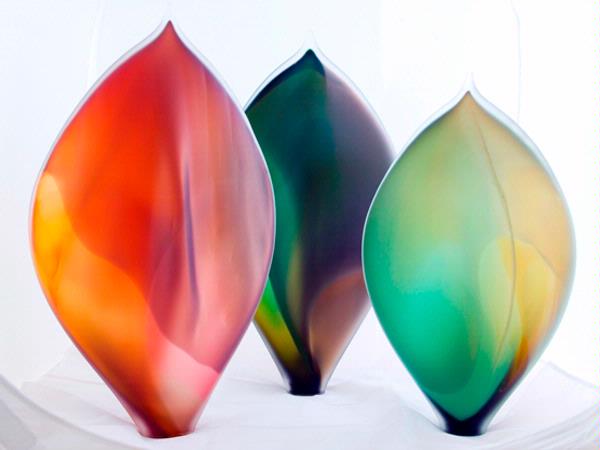 Aspects of Kings Park is a gallery and retail environment for the highest quality contemporary Australian and Western Australian craft and design.
Galleries:Art Gallery,Sculpture,Craft,Furniture,Glass,Jewellery,Painting,Pottery
Open Days/times:Monday - Sunday 9am - 5pm (closed Australia Day, Good Friday and Christmas Day)
Details
Open Days:Friday,Saturday,Sunday,Public Holidays,Monday,Tuesday,Wednesday,Thursday
Description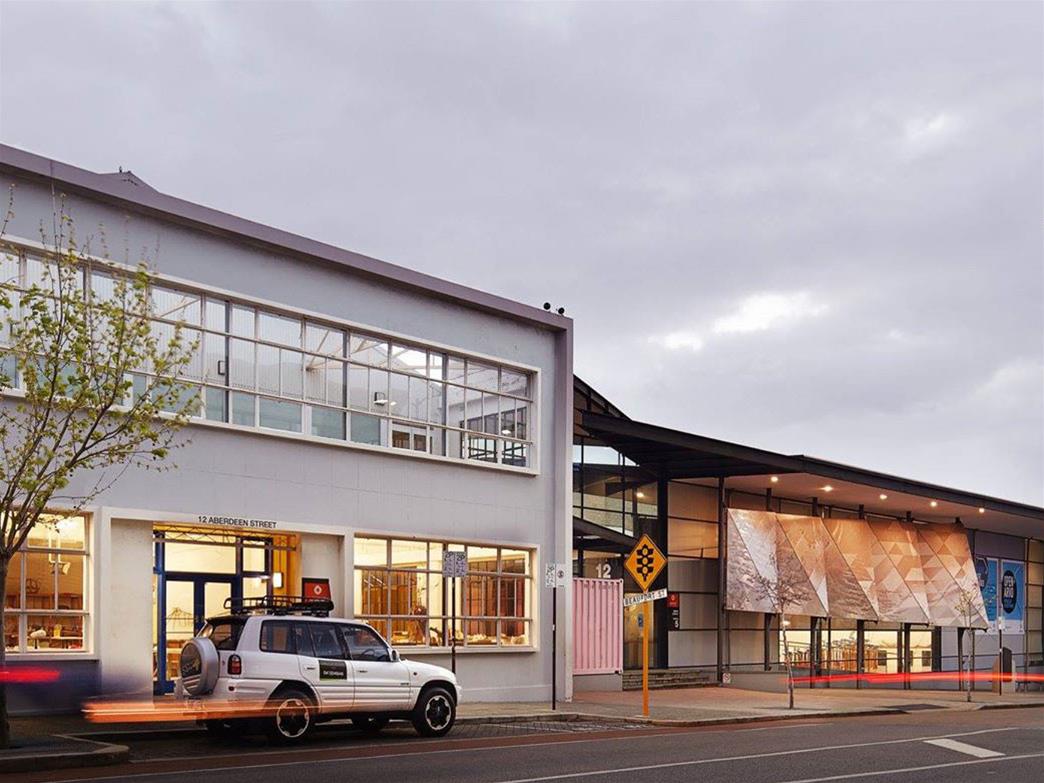 Central's purpose-built gallery is a significant feature located in the heart Perth's cultural area and the entertainment precinct of Northbridge.
Galleries:Animations,Ceramics,Painting,Photography,Pottery,Sculpture,Textiles,Craft,Drawing,Furniture,Glass,Installation,Jewellery,Art Gallery
Open Days/times:Monday - Friday 10am - 4.45pm, Saturday 12 - 4pm
Details
Open Days:Monday,Tuesday,Wednesday,Thursday,Friday,Saturday
Description
The Gallery Central is part of North Metropolitan TAFE formerly Central Institute of Technology. The Gallery's program includes exhibitions from local, national and international artists and an Artist-in-Residence Program, all within a stunningly appointed and centrally located Creative Industries training environment.
Admission is free and the Gallery Central has several spaces.
Exhibitions are accessible and relevant, appealing to a wide audience. The Gallery Central showcase a range of artists which from time to time includes the achievements of College staff, students and graduates. Creative Industries at Central teaches visual art, ceramics, jewellery, fashion and textiles, graphic design, interior design and decoration, design for industry, photography, film and TV, music, animation and multimedia.
We've been blessed with some balmy summer evenings over the last few weeks, which means it's the perfect time to...
Read More