Malbec Wine Variety Wineries in Carmel
Wineries in Carmel
region=carmel&type=wineries&categories=10059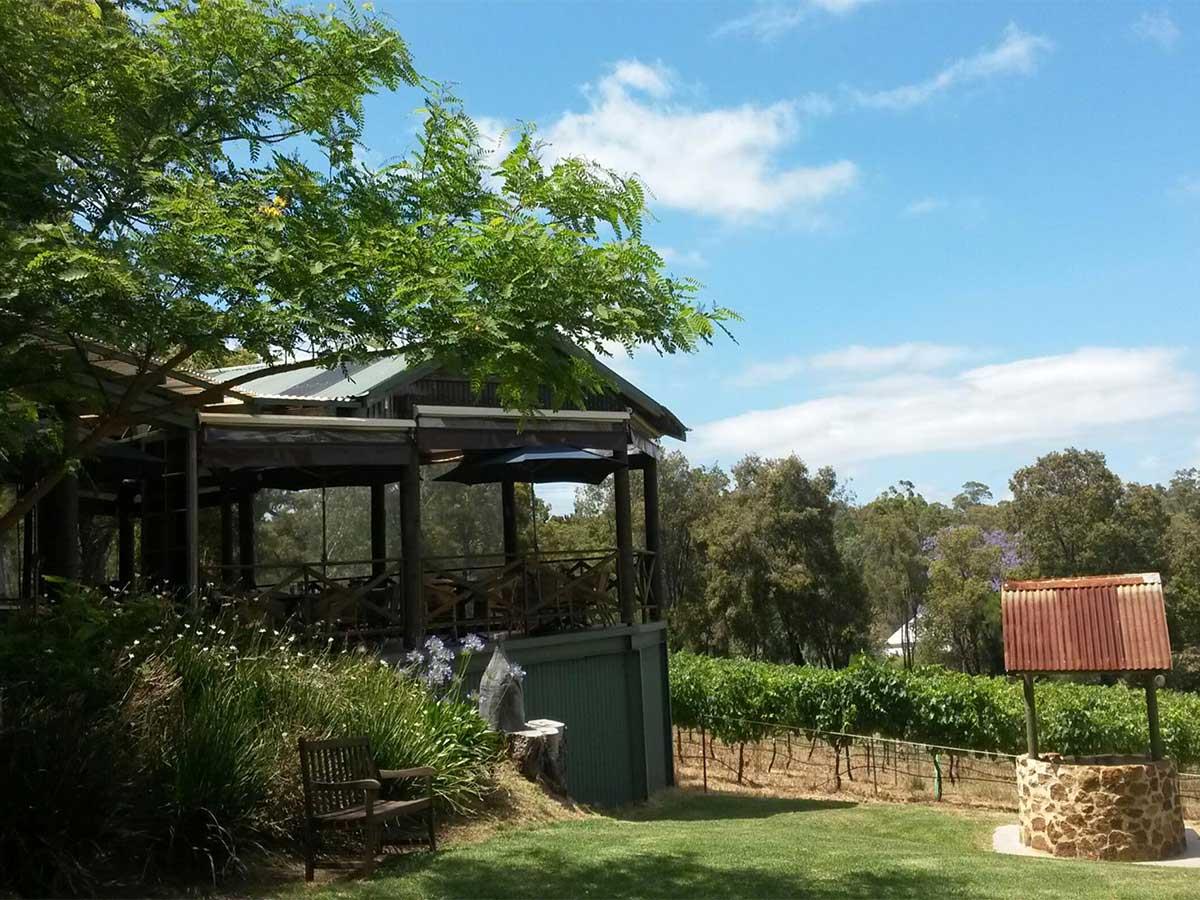 Soak up the relaxed ambience of Carmel at this charming owner-operated winery, known for its hearty breakfasts and lunches, and boutique wines; handcrafted with ancient, rustic techniques.
Wine Variety:Cabernet Sauvignon,Chardonnay,Malbec,Rosé,Tempranillo,Verdelho
Open Days/times:Winery: 11am to 4pm, Friday to Sunday. Cafe: 11am to 4pm Friday, 9am to 4pm Saturday & Sunday.
Wine Region:Perth Hills
Details
Cases Produced:2500 cases
Facilities:Cellar Door,Restaurant,Dogs Welcome
Established:2011
Vineyards:5 hectares
Winemaker:Matthew Bowness
Cellar Door Open:Sunday,Friday,Saturday
Breakfast Open:Saturday,Sunday
Lunch Open:Friday,Saturday,Sunday
Size & Year:Boutique (1,000-4,999 cases),Established 2011 - 2019
Perth Hills:Bickley Valley
Description
Winemaker Matt Bowness established Fairbrossen in 2011, following many years as a travelling winemaker in California and France and many years at Sittella Wines. Following a philosophy of minimum intervention, only the best fruit is hand-picked to ensure the highest quality of handcrafted wine.
The Wines
Fairbrossen Wines are grown in two estate-owned vineyards in the Perth Hills and Margaret River. Sparkling wines, still wines and liqueurs are made, including Chardonnay, Verdelho, Rosé, Cabernet Sauvignon, Tempranillo, Durif, Malbec, Pinot Noir and Pedro Ximinez.
The Food
'Tom's Kitchen' operates at Fairbrossen wines, and is open for lunch on Friday and breakfast and lunch on the weekends, serving a modern and generously priced, country-style menu.
Cellar Door
The tasting area at Fairbrossen offers a range of boutique wines, all of which have been handcrafted on the estate. Open Thursday to Sunday, 11am-4pm. Look out for a range of seasonal music, food and wine events.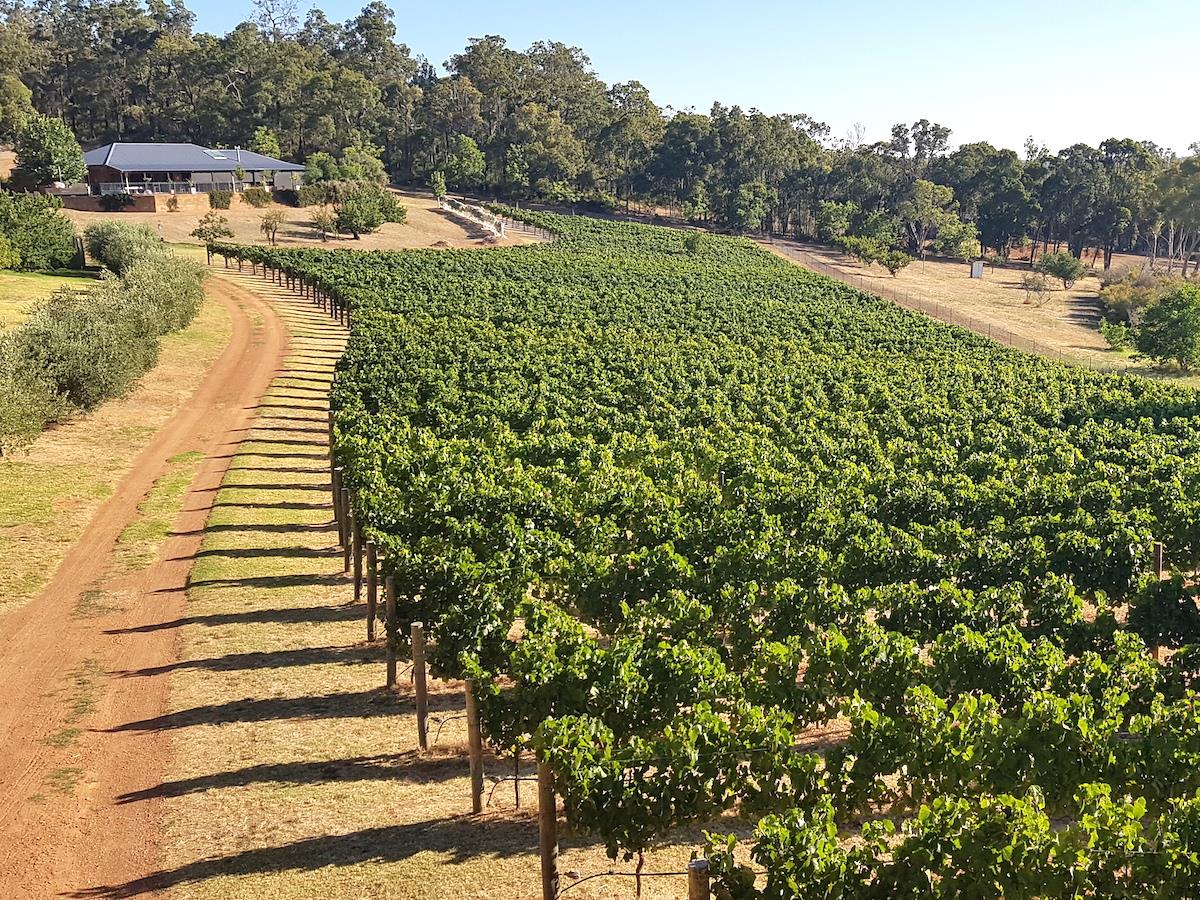 Tonon Vineyard & Winery is an independent, family owned and operated vineyard, winery and cellar door in the Bickley-Carmel Valley, only 30 minutes from the Perth CBD.
Open Days/times:Saturdays 10am – 4pm or by appointment
Wine Region:Perth Hills
Wine Variety:Cabernet Franc,Malbec,Sangiovese,Tempranillo,Vermentino,Cabernet Sauvignon,Chardonnay,Fiano,Prosecco
Details
Established:2012
Vineyards:Single vineyard (1 hectare)
Winemaker:Daniel Tonon BCom. GradDip (Oenology)
Size & Year:Established 2011 - 2019
Cellar Door Open:Saturday
Perth Hills:Bickley Valley
Facilities:Cellar Door
Description
Specialising in the production of boutique, award winning wines, handcrafted from estate grown alternative varieties. Notably, the vineyard features the first commercial plantings of Prosecco in the Perth Hills.
Join the winemaker, Daniel Tonon, for a unique wine tasting experience to sample his distinctive wines.
Trophy Winner for Best Sparkling Wine – 2019 Perth Hills Wine Show.