Dessert Wine Variety Wineries in Bunbury Geographe
Wineries in Bunbury Geographe
region=bunbury-geographe&type=wineries&categories=125832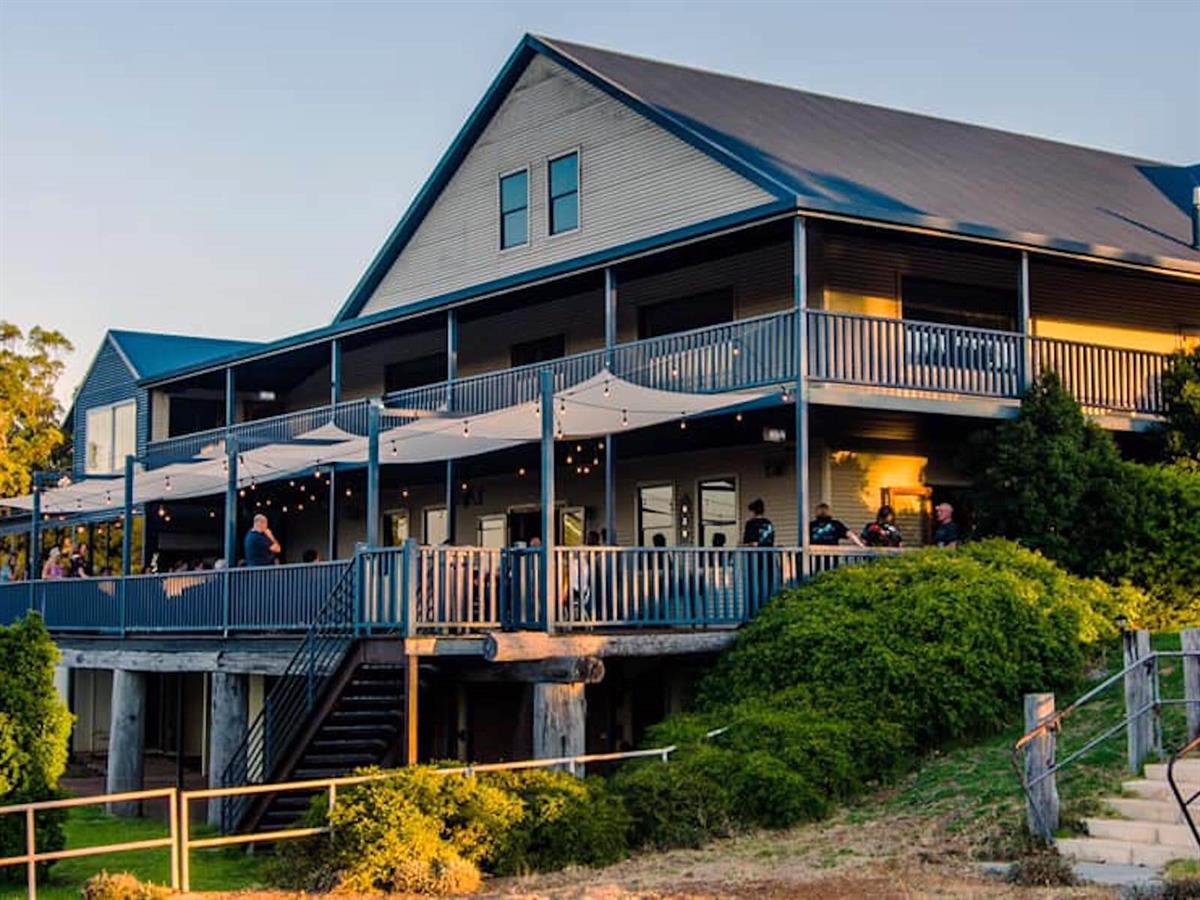 Join the Hillier family at this estate producing a range of sumptuous wines, beers, ciders and a tasty tapas, best enjoyed on the estate's cosy verandah!
Wine Region:Central WA
Open Days/times:Wed to Sun 11am to 4pm
Wine Variety:Tawny,Viognier,Sparkling,Fortified,Rosé,Dessert,Cabernet Sauvignon,Chardonnay,Classic Dry White,Merlot,Shiraz,Verdelho,Cabernet Merlot
Details
Size & Year:Boutique (1,000-4,999 cases),Established 1951 - 2000
Cellar Door Open:Thursday,Friday,Saturday,Sunday,Holidays,Wednesday
Dinner Open:Wednesday,Friday,Saturday,Holidays
Lunch Open:Friday,Saturday,Sunday
Vineyards:24 hectares
Winemaker:Jane Gilham
Cases Produced:2000
Established:2000
Facilities:Cellar Door,Light Food,Picnic Facilities,Restaurant
Description
Established in 2000 by the Hillier family, the estate is a single vineyard producer that also operates a microbrewery and accommodation from its premises. Situated 5km north of Collie, on the eastern border of the Geographe Wine Region, this prime location provides ironstone gravel soils and a cool altitude to enable production of premium wines with finesse and flavour.
The Wines
Harris River produce Merlot, Cabernet Sauvignon, Cabernet Merlot, Shiraz, Verdelho and Chardonnay. They also have the unique offer of purchasing wine in a keg, perfect for events or who like to keep their environment footprint minimal.
Cellar Door & Restaurant
Complimentary wine and beer tastings can be enjoyed alongside a tasty, seasonal tapas grazing menu. Open Wednesday to Sunday 12pm - 3:30pm. The restaurant is open for light, healthy breakfasts and tapas lunches from Friday to Sunday, 10am - 4pm. Visitors can dine alfresco on the verandah, have a picnic on the lawn, or sit inside the restaurant beside a cosy log fire.
Set amid the rolling hills of Glen Mervyn in the scenic Preston Valley, majestic, centuries old Blackbutt trees flank the entrance to this husband and wife run winery and cellar door.
Wine Variety:Durif,Cabernet Sauvignon,Chardonnay,Zinfandel,Shiraz,Cabernet,Cabernet Shiraz,Muscat,Dessert,Fortified,Riesling
Wine Region:Geographe
Open Days/times:7 days 11am to 5pm
Details
Vineyards:4.2 hectares
Winemaker:Peter Stanlake, John Griffiths
Size & Year:Established 1951 - 2000,Micro (1-999 cases)
Cases Produced:600
Facilities:Dogs Welcome,Picnic Facilities,Cellar Door
Geographe:Donnybrook
Types & Styles:Estate Grown,Family Run,Single Vineyard
Cellar Door Open:Monday,Tuesday,Wednesday,Thursday,Friday,Saturday,Sunday,Holidays
Established:1997
Description
Bernice and Tony O'Connell planted their first vines in 1997 on the site of an old blue gum plantation on a farm that had been in the same family since the 1890s.
All wine is made from the estate's 4.2 hectare vineyard and includes Shiraz, Cabernet Sauvignon, Zinfandel, Durif, Chardonnay, Riesling, Moscato and Muscat Liqueur. The family philosophy is hands-on in the vineyard and minimal intervention in the winemaking. which allows the fruit to express itself in the bottle. Mandalay Estate has won a number of awards over the years including a four-star rating by James Halliday in the 2014 wine companion and Best Cabernet Sauvignon in the 2017 Geographe wine show and a Trophy for their Zinfandel at the Boutique Winemakers Awards, Sydney in 2019. The cellar door is open 7 days a week 11 am to 5 pm. Best to phone on weekdays to ensure we are on the property. 08 97322006. Or check website landing page. www.mandalayroad.com.au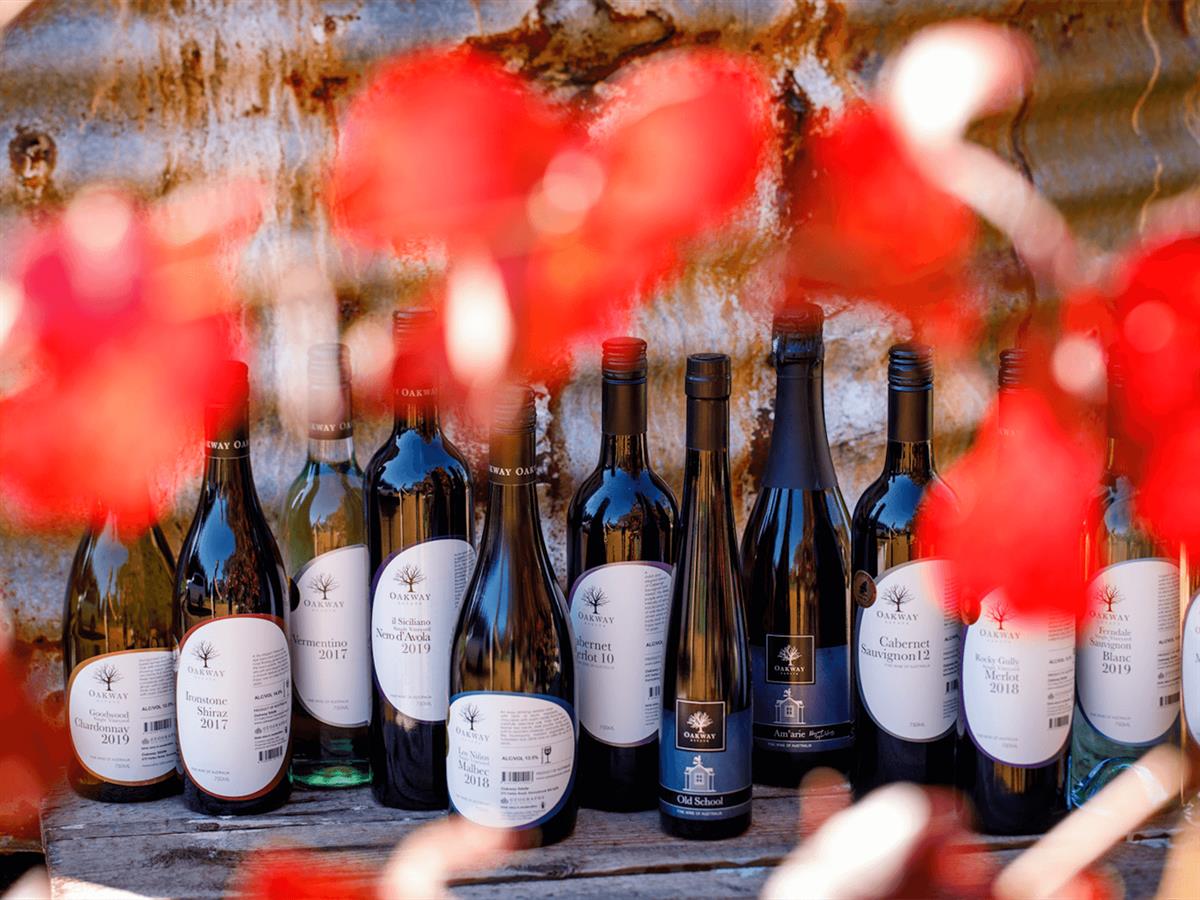 Gourmet Traveller's Best Small Cellar Door, Geographe (2014 and 2016) making hand crafted boutique wines, craft beers, delicious grazing plates and pizzas at their cellar door west of Donnybrook
Wine Variety:Cabernet Merlot,Cabernet Sauvignon,Chardonnay,Merlot,Sauvignon Blanc,Shiraz,Malbec,Sparkling,Vermentino,Fortified,Dessert,Method Traditionale,Tawny,Cabernet,Nero D'avola,Rosé
Wine Region:Geographe
Open Days/times:Cellar Door and Cafe: Saturday and Sunday 11am to 5pm and some public holidays. Please check our website.
Details
Established:1997
Facilities:Cellar Door,Light Food,Dogs Welcome,Functions,Wheelchair Access,Restaurant
Geographe:Donnybrook
Vineyards:2 hectares
Winemaker:Tony Davis
Size & Year:Established 1951 - 2000,Boutique (1,000-4,999 cases)
Cases Produced:1500
Wheelchair Access:Yes
Cellar Door Open:Saturday,Sunday,Holidays
Lunch Open:Saturday,Sunday,Holidays
Description
Three generations of the Hammond family have toiled together to create the vineyards of Oakway Estate within the Geographe Wine Region. Owners Wayne and Ria planted their vines in 1997, and following success with winemaking, the former orchard farm now supports a boutique winery and cellar door, nano brewery, vineyard, a plantation of sustainable blue gum trees and beef cattle.
Oakway Estate takes a very hands-on and natural approach to vineyard management to carefully monitor vine vigour and growth, with passion undertaking labour-intensive tasks including fruit thinning and leaf plucking to grow superb quality grapes.
The Wine
Varieties include Sauvignon Blanc, Chardonnay, Vermentino, Nero D'avola, Malbec, Merlot, Cabernet Sauvignon, Shiraz, Old School Liqueur, Methode Chamenoise Sparkling Blanc de Blanc and a delicously sweet Moscato.
Cellar Door
Enjoy sampling our wines, or stay longer and purchase a glass or bottle of wine to savour whilst overlooking our changing vineyard vista throughout the seasons. If you prefer beer, try our own craft beers on tap. Open weekends and most public holidays from 11am - 5pm.
The Food
Oakway's cellar door cafe features gourmet bespoke pizzas and local produce grazing platters designed to complement the Estate wines. A selection of our own craft beers are available too.
Unique Highlights
A calendar of Long Table Lunches prepared by local guest chefs to showcase WA's excellent local produce is scheduled throughout the year. Bookings essential.
Halliday Rating
4 and half Stars
We've been blessed with some balmy summer evenings over the last few weeks, which means it's the perfect time to...
Read More