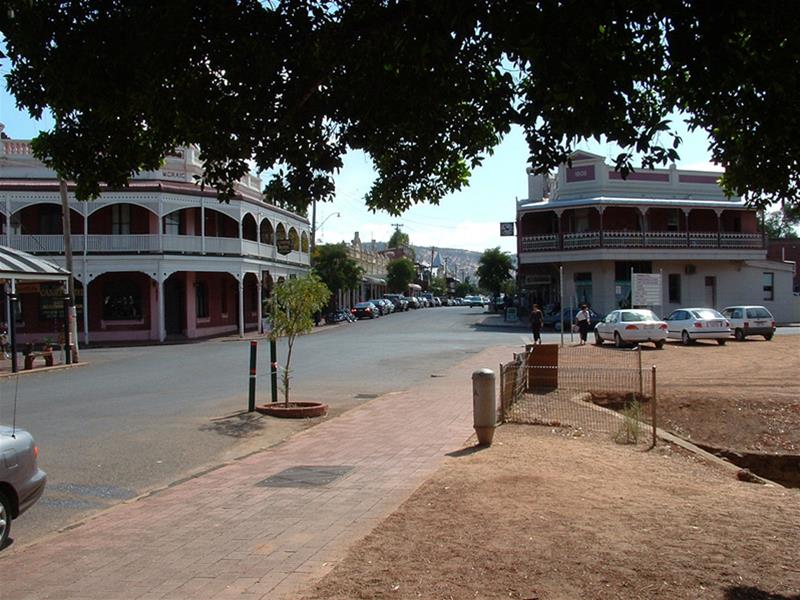 York is a favoured destination for sightseers and visitors to the State as it is only an hour and a half from the Perth CBD.
Details
Description
If you consider yourself a dare devil and are not afraid of heights come to York for a daytrip or a weekend. We have much to offer – skydiving, paragliding, hang gliding to name just a few for those seeking adventure. For those who want just to escape the bustle of the city and relax you can do this whilst enjoying a step back in time in the historic town of York. Our town is a favoured destination for sightseers and visitors to the State as it is only an hour and a half from the Perth CBD.

Nestled on the banks of the Avon River in the gently rolling farmlands of the beautiful Avon Valley, the district offers unique insights into Western Australia's rich and colourful past, both before and following European settlement in 1831. York was the first inland settlement in Western Australia, and the town has maintained a vibrant spirit among its many Victorian and Federation buildings. An abundance of local activities and facilities make it an attractive destination and a fantastic place to live.
Lifestyle
York offers a scenic, rural lifestyle and a family orientated community. It's close enough to Perth for easy access, and only 60 minutes to Midland, but without the big city stress. Its healthy climate, excellent educational facilities and slower pace of life, coupled with affordable land and a strong community, make it a lifestyle that more and more are seeking, including retirees. There's a culture of support and participation and York is famous for its many festivals and tourist events.
York is well serviced with all essential facilities, including York District High School for students from kindergarten to Year 10. The York Community Resource Centre (TAFE / Westlink) enables access to tertiary education.
York has a Medical Service, York District Hospital, Home & Community Care Services, Pioneer Memorial Lodge, Aged Accommodation, St John's Ambulance, Fire & Rescue, RSL, CWA, York Society and other community organisations. Many religious denominations are catered for in York.
A full programme of recreational activities takes place including at the York Recreation & Convention Centre including, netball, hockey, tennis, lawn bowls, football, basketball and cricket.
Also York has skydiving, paragliding, motorcross and a skate park.
There's a York library, swimming pool and pony club, you will find the Avon Park, Peace Park and Gwambygine Avon Ascent Recreational areas are extremely popular.
Attractions
York has an abundance of activities and attractions from the York Motor Museum, Residency Museum, Sock Factory and Skydive Express to The York Mill. York is packed with historical buildings and sites, and is a favourite tourist destination, especially 'day trippers' from Perth. There are arts and crafts to be found and excellent accommodation for longer stays. York is famous for its many festivals that cover arts and crafts, antiques and collectibles, gourmet food and wine and vintage motoring events.
A walk trail network is available to give access to reserves and other parts of our attractive and unique natural environment. This is complimented by a network of flora roads.
Statistics
The Shire covers 2,010km2 and includes the suburbs and localities of Badgin, Balladong, Burges Siding, Caljie, Cold Harbour, Daliak, Flynn, Gilgering, Greenhills, Gwambygine, Inkpen, Kauring, Malebelling, Mt Hardey, Mt Observation, Narrologgan, Quellington, St Ronans, Talbot Brook, Wilberforce and York
Related
The York Residency Museum
Location