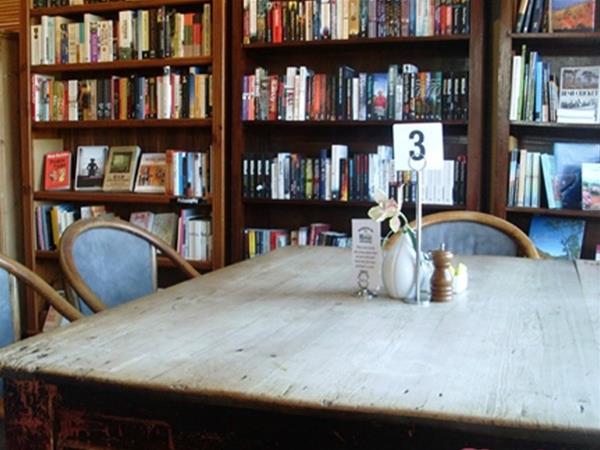 We are open for breakfast and lunch with a range of hot food and lovely rolls in our cabinet, as well as daily specials such as soup, pasta and risotto.
Details
Type:Bookshops
Open Days:Monday,Tuesday,Wednesday,Thursday,Friday,Saturday,Sunday
Description
MillPoint Caffe Bookshop is an independent bookstore that prides itself on offering expert advice and service for all book lovers. The love of books is first and foremost for all our bookshop staff who enjoy nothing more than to enthuse about their favourites and help you find your next favourite read. We can also research titles and where possible order them for you.

MillPoint also boasts its very own children's literature specialist, Barbara Masiello. Barbara has the rare ability to spark interest into those young reluctant readers, and provide the next exciting book for those already converted and works on Mondays and Fridays. Otherwise our friendly bookseller Carolyn will be able to help you.

We specialise in catering for bookclubs and provide an ideal setting for your meetings.
Located near the river at the corner of MillPoint Road and Douglas Avenue, we are open 7 days a week 7:30am - 3:30pm.
Location
Address: 254 Mill Point Road,South Perth,WA,6151
Phone: (08) 6117 5603
Email: [email protected]