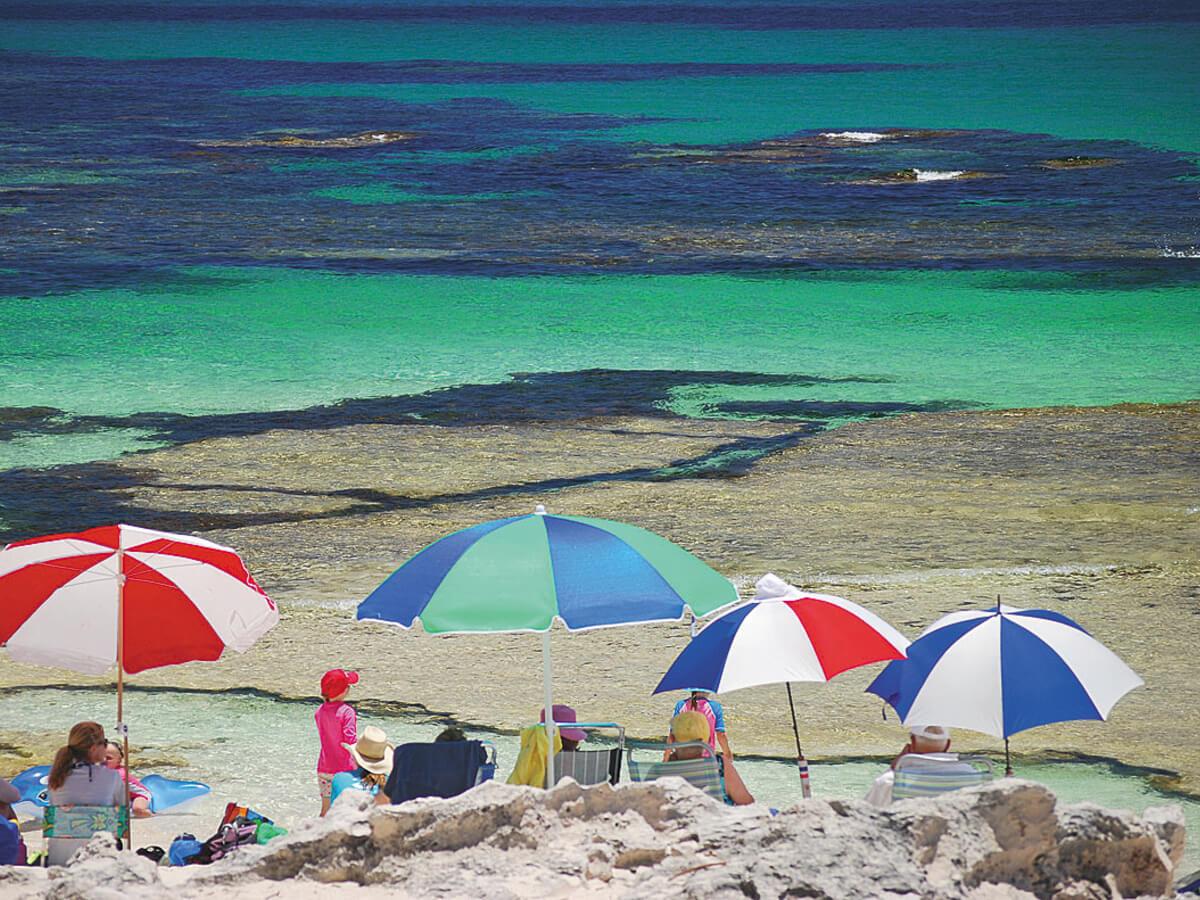 An institution of Rottnest Island, this popular beach is good for surfers, swimmers and everything in between.
Details
Description
Previous recipient of Australia's Top Beach award.
To ensure the future of the Island, we ask that surfers use designated pathways when accessing surf spots, to help protect fragile dune vegetation. Please also take care with food and rubbish, disposing of unwanted material in bins provided.
During the cooler months Rottnest becomes a popular spot for Surfing competition, attracting great events such as the HIF Pro AM #2 (Surfing WA), while Offshore Boardriders Club also hold local competitions. For Event details and more information, visit the events calendar in the What's On section.
Wave conditions can vary considerably depending on wind and swell, so check the latest weather forecast before heading over. Local waters forecast and latest swell can be found at the Bureau of Meteorology. Check out popular surfing website for recent surf photos, surfing conditions and information on where to surf according to wind direction and swell
Photo credit: Garry Norris Photography
Related
Location
Address: The Basin, Rottnest Island Western Australia 6161,Rottnest Island,WA,6161
Phone:
Email: