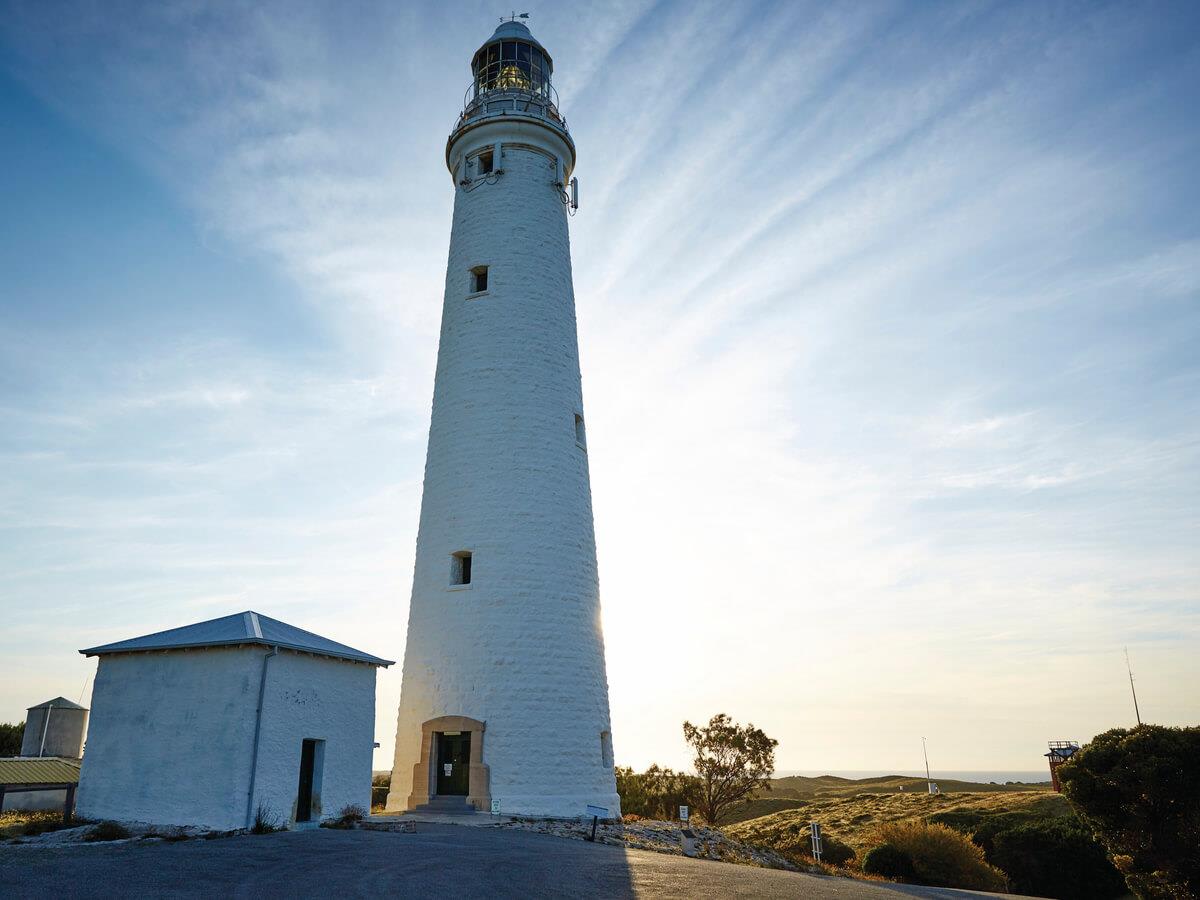 The Wadjemup Lighthouse was the first to be built from stone in the whole of Western Australia, completed in the mid 19th Century.
Type:Attractions
Activity:Lighthouse
Suited For:Families
Details
Type:Attractions
Suited For:Families
Description
The first lighthouse tower on the island was completed in 1849 using the aboriginal convict labour. Though it was 20 metres tall it was still 3 metres shorter than originally planned.
Made from locally quarried stone, from Nancy Cove, it was the first lighthouse to be built from stone in Western Australia. The lighthouse did not operate until 1851 when the revolving lamp and clockwork mechanism was fitted.
Image used with permission from Rottnest Island Authority.
Related
Location