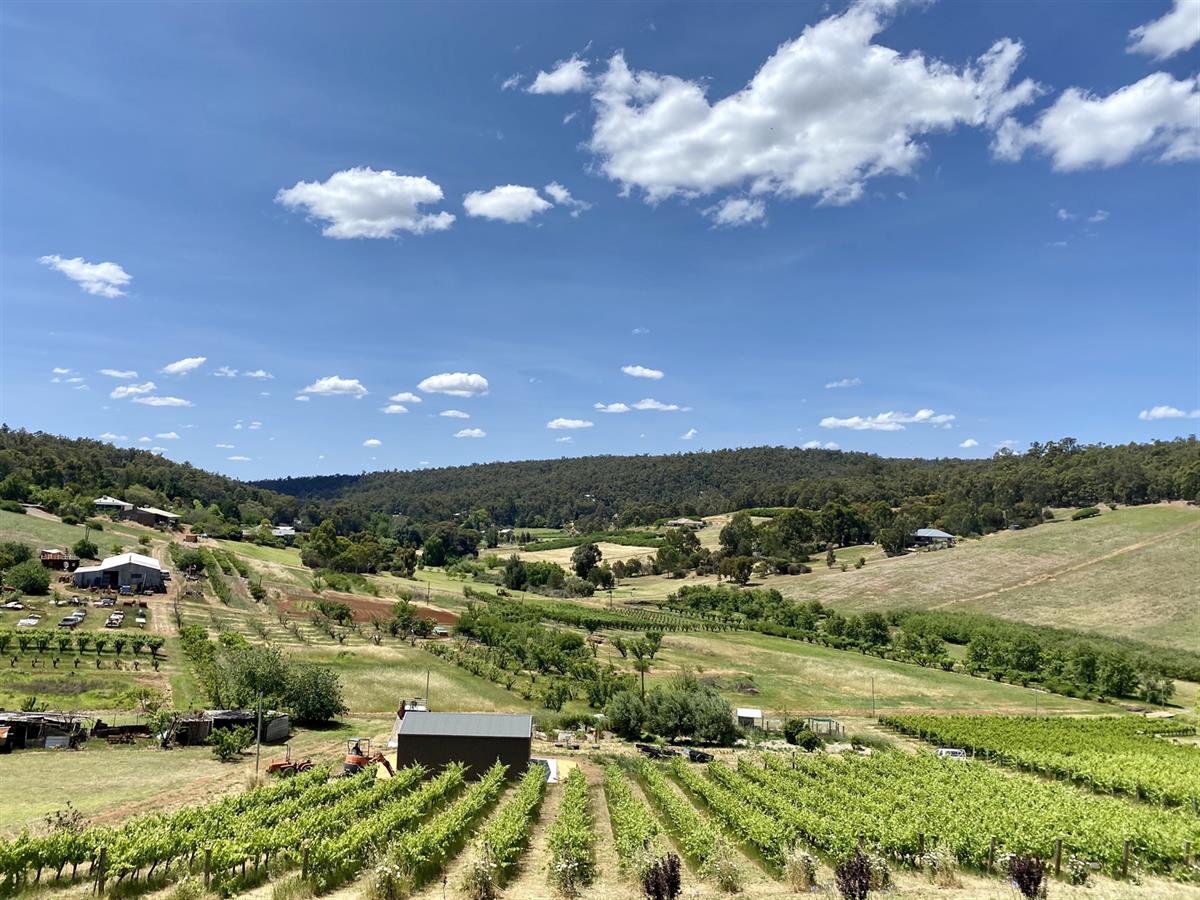 Bickley Valley Wine and Cider Tour - Hidden deTours
Spoil yourself and spend a delightful day out in the Perth Hills tasting quality wines and cider whilst reveling in the visual beauty of the Bickley and Carmel Valley.
Tour Duration:6 hours
Tour Price:$130
Type:Tours
Activity:Food & Drink,Cidery,Wine
Suited For:Adults (18+)
Details
Tour Capacity:12
Tour Locations:Perth Hills - Bickley & Carmel Valley
Type:Tours
Suited For:Adults (18+)
Description
Visit three wineries and a cider house tucked away amongst vineyards and orchards in the picturesque Perth Hills. We take you to the best hidden gems on the Bickley Valley Wine and Cider Tour.

Bickley Valley wineries are small, rustic and boutique. Often we get the opportunity to have guided tastings with the wine makers themselves. Most of the wines you savour are only available in the Perth Hills, making this experience even more unique.

Enjoy a scrumptious gourmet lunch at a fab Bickley Valley winery, whilst sipping on a glass of wine, as you toast this incredibly peaceful and beautiful wine making area of Perth.

We especially adore the Bickley Valley when the blossoms come out in Spring and the leaves change colour in Autumn.

Hidden deTours is the longest running tour company offering Bickley Valley wine tours. It's one of our most popular Perth bus tours so don't miss it!
Related
Gin Getaway - 2 night stay - Hidden deTours
Location