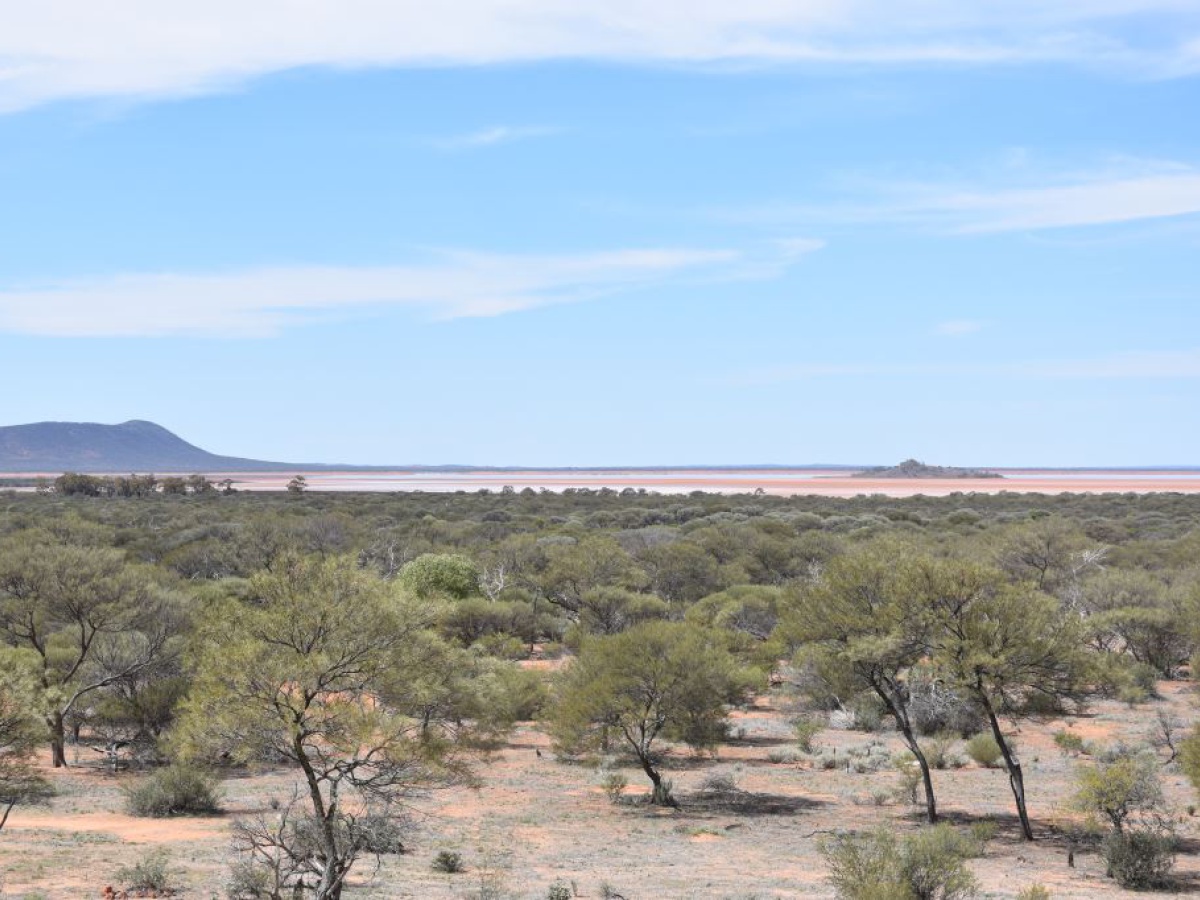 Karara Rangeland Park
Experience remote camping and vast landscapes while exploring mining and pastoral history in a biodiversity hotspot.
Details
Description
Karara Rangeland Park comprises six former pastoral stations and hosts a diversity of landscapes, habitats and inhabitants.
Karara landscapes
Granite outcrops have many unique species and some outcrops have weathered into isolated hills and ridges, or breakaways.
Also hosting unique species are basalt hills and banded iron formations. Scientists believe banded iron formed when the photosynthetic activity of early life forms saturated the oceans with oxygen about 2500 million years ago.
Wetlands include Mongers Lake which stretches some 200km around the park. Whether it is a huge shallow lake or a white gypsum claypan depends on recent rainfall.
Thundelarra lignum swamp is possibly the largest lignum swamp in the south-west region at over 13,500 hectares. While often dry it is a Wetland of National Importance due to its significance for waterbirds following rain.
Places of interest
Sites of historical interest include the ruins of Damperwah State Farm, grave stories at Rothsay and Fields Find cemeteries, John Forrest Lookout and Warriedar's historic buildings.
Camel Soak is a waterhole in a granite outcrop currently used by wildlife and visitors. It was a water source for camels and workers when building the rabbit proof fence. Long before then it was important to Aboriginal people.
The area is renowned for wildflowers between July and September. Wildflowers carpet the land after good winter rainfall, but there is still a diversity of flowers during the drier years.
Visitors can enjoy lake views from the breakaway at Mongers Lake Camp.
The most accessible place to see banded ironstone is John Forrest Lookout, which also offers outstanding views of the park.
If you have a four-week-drive, views from Breakaway Loop extend over Burrilgabby Lake. Other four-wheel-drive tracks in the west of the park follow old pastoral station fence lines linking former windmills and trap yards. Some of these yards are still used to manage feral goats.
Getting there
Karara Rangeland Park can be accessed from Morawa, Perenjori, Yalgoo or the Great Northern Highway.
Roads within the park are mostly unsealed and vary in condition so drive for the conditions and expect the unexpected. Potholes, sudden bends and wildlife are common hazards. Some roads are four-wheel-drive only.
The best time to visit is between April-October as the summer months are hot.
Be prepared
The park is remote and has no drinking water or supplies. Bring everything you need.
Mobile phone coverage varies from poor to non-existent.
Campfires
Although campfires are permitted in Karara Rangeland Park, many negative impacts can be avoided by using fuel stoves instead.
If having campfires, please bring your own firewood, keep fires small and use fireplaces where provided. Collecting firewood removes essential habitats used by a host of native flora and fauna, including endangered species. Insects, reptiles and other small animals lose their homes when wood is removed. Animals are displaced, nutrient recycling is disrupted and the balance of ecosystems is disturbed.
Camping and accommodation
Camping is available in several locations (see park map), however there are no facilities. Camping is also available at Warriedar, or visitors can use the old homestead buildings.
Camping fees apply for all overnight stays within Karara Rangeland Park. They can be paid online at Park Stay WA, or by contacting the Parks and Wildlife Service in Geraldton on +61 (08) 9964 0901.
Camping fees do not apply at the Shire managed Camel Soak campground adjacent to the park.
Groups of up to 20 people can be accommodated in the old Shearers' Quarters at Thundelarra – advance bookings essential. Contact the Parks and Wildlife Service in Geraldton on +61 (08) 9964 0901.
Accommodation is also available in nearby towns and station stays. See Australia's Golden Outback or enquire at local visitor centres for more information.
More information
See the Karara Rangeland Park visitor guide brochure for further information.
This information was provided by the Department of Biodiversity, Conservation and Attractions: dpaw.wa.gov.au
Related
Karara Rangeland Park Campground
Crystal Springs Campground
Location