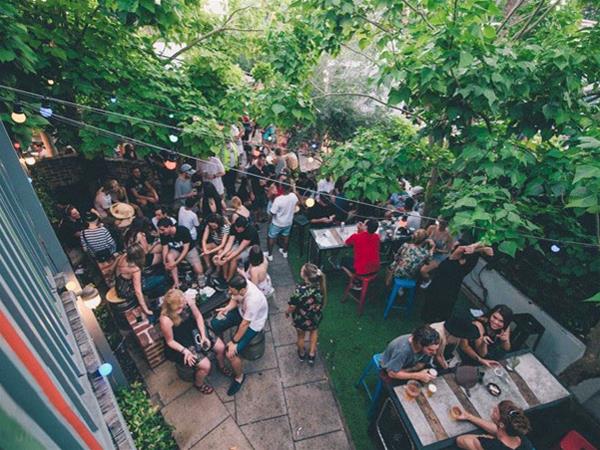 Inner city pub the Rosemount has been serving up icy cold beers and local music for years now, but renovations to the taditional-style pub has given it a new lease of life.
Details
Facilities:Live Music
Open Days:Monday,Tuesday,Wednesday,Thursday,Friday,Saturday,Sunday
Lunch:Monday,Tuesday,Wednesday,Thursday,Friday,Saturday,Sunday
Dinner:Monday,Tuesday,Wednesday,Thursday,Friday,Saturday,Sunday
Description
The Rosemount Hotel is one of the few live music venues in Western Australia that supports local, national and international acts. Nestled within Perth's inner city suburbs, The Rosemount unites all types with the universal allure of music. One of the first venues in Perth to support original artists, The Rosemount is renowned for its cultural presence within the community. It has housed an ever-expanding list of talent, including Mudhoney, The Panics, The Gossip, Dinosaur Jnr, The Temper Trap and many more.
The legacy of The Rosemount not only lies within its acts, but its foundation: the venue has a powerful PA system, a highly visible stage and an engaging team of staff. Additionally, The Rosemount has a diverse menu of meals to choose from, an outdoor courtyard – The Rosemount 'Backyard' – and a line up of vibe-fuelling DJs – not to mention a bevy of offers each week, such as drink specials and student deals.
While the roots of The Rosemount are firmly planted in musical territory, the venue also dabbles in other forms of cultural entertainment, hosting the monthly One Day Sundays as well as house parties and independent events.
Every Sunday find some of the best congolese, reggae, latin, funk and beat producing acts will be laid on with no entry fee. PURE VIBE Sundays kick off at Rosie backyard on Sunday October 1st ready for the WA heat. Expect good time record collecting men and women to guide you through the tropical, soul, reggae, funk, disco side of their rare LPs and 45s on the turntables AND there will be a heavy drizzling of live acts added to taste to keep the vibes high for a PURE VIBE - guaranteed. It's all about the vibe and the vibe is pure. Ska and reggae special Ft. DJ Charlie Bucket.
PURE VIBE 1pm - 7pm each Sunday, Rosemount Hotel Backyard
Join Fellow jazz lovers for a night of original live music. Jazz Mondays at Four5Nine from Feb 26 - Nov 19. Doors starting at 7pm.
Once a month on a Friday, experience live music as part of "Mysteries of the Lost Crate", presented by Extended Play. Entry fee of $10 and doors open at 7pm in Four5Nine Bandroom.
Danger Cabaret & Cool Perth Nights bring you: Rock'N'Roll Karaoke WEDNESDAYS at The Rosemount! Got the Wednesday night blues? Chase them away with some Rock 'n' Roll Karaoke and nice price and wholesome specials from the grill! Magnus Danger Magnus is back in his MC role. Full karaoke setup, excellent song list, great food and relaxed dining. Come down for dinner from 6pm and the shows starts at 8pm.
Events
Abbarama: The Modern Abba Tribute Experience
Location