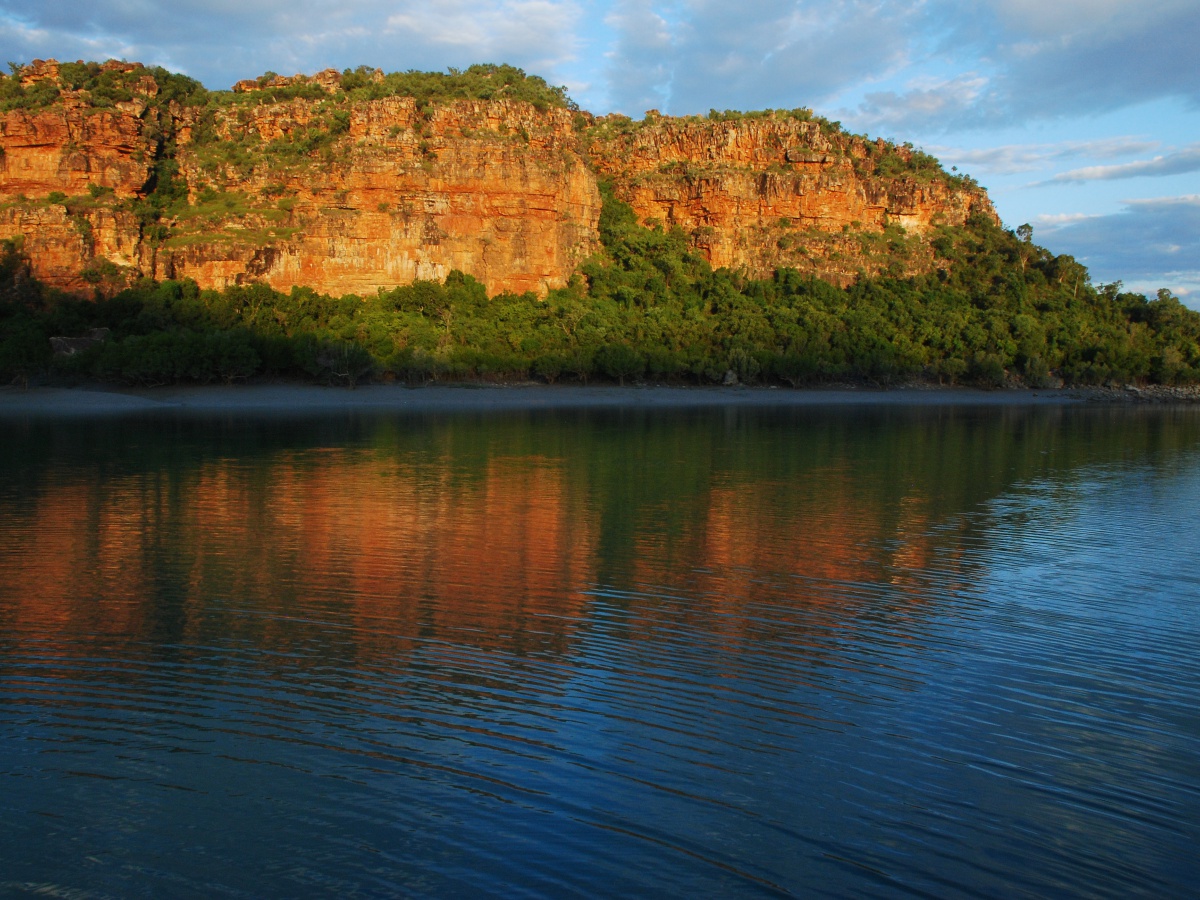 Hunter River
The Hunter River is a popular cruise ship destination due to the spectacular rock formation at the river mouth and two large waterfalls, which drop 90m.
Details
Attraction Fee:No fees apply
Sites:Rivers, Lakes & Dams,Indigenous Sites & Information
Feature:Dogs Allowed - No,2WD Access - No
Description
The Hunter River is immensely significant to the Wunambal Gaambera people as it is inhabited by the Wunggurr (creator snake). It was named in 1820 by Lieutenant Phillip Parker King. Dense and ecologically important mangrove communities in Porosus Creek provide excellent wildlife viewing and are inhabited by large estuarine crocodiles.
This information was provided by the Department of Biodiversity, Conservation and Attractions: dpaw.wa.gov.au
Related
Location
Address: ,Mitchell Plateau,WA,
Phone:
Email: