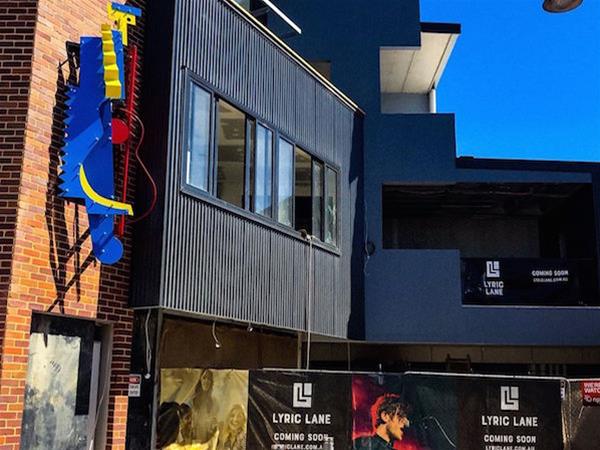 A live music, craft beer, wine and coffee destination in the heart of the Maylands.
Open Days/times:Opening Soon
Bars & Clubs:Live Music
Facilities:Licensed,Live Music
Details
Facilities:Licensed,Live Music
Open Days:Monday,Tuesday,Wednesday,Thursday,Friday,Saturday,Sunday
Description
Lyrics project has been conceived from our family's love of wine, coffee, food and music. Together we have huge experience in these areas and it will be developed, owned and operated by the family.
The Lyric Lane concept is to essentially combine three venues into one;
Lyrics Café – Operating from early morning through till early afternoon 7 days per week, lyric café will offer a wide range of hot and cold beverages from our specialty coffee bar and early morning breakfast and pastry moving into a seasonal menu for lunch.
Lyrics Bar – Operating from midday to support the lunchtime café trade and continuing into the evening the wine bar will off patrons an atmosphere where a glass of wine can be enjoyed from an extensive cellar, a beer from draught or bottle selections and a selection of local and international fine cheeses, olive and meat delicacy. Also available will be a significant range of well-priced and generous sized tapas style meals to provide real alternative to a traditional meal.
Lyrics Underground – Operating on evenings of demand, this specifically designed basement venue will accommodate a wide range of functions including various music performers that can be enjoyed at their appropriate volume without any issue of disturbing wine bar patrons nor the neighbours. This means it will enable Lyric Lane to meet its social responsibility and not adversely affect nearby residents.
Events
The Soul Session of Bruno Mars
The Roaring 20s featuring Adam Hall and the VPs and Vintage Dancers
The Original Works of Adam Hall and the Velvet Playboys
Location