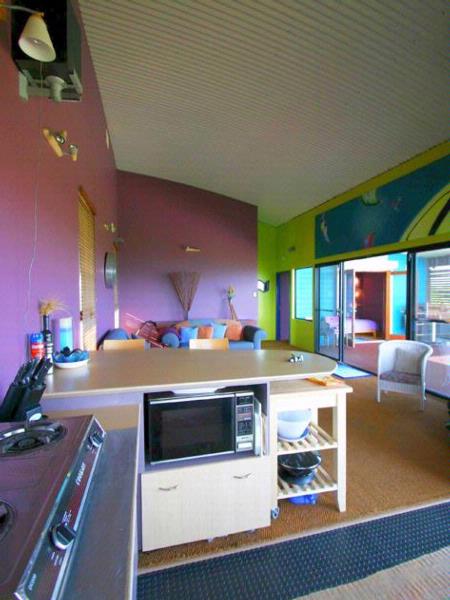 Lancelin Accommodation Service
Beachfront to Budget pet friendly accommodation: Lancelin is one of the most popular holiday destinations in Western Australia. Our holiday homes reflect the coastal lifestyle and have a relaxed, uncluttered atmosphere. If you are looking for holiday accommodation in Lancelin, whether it's a beach house, luxury homes or standard holiday rentals, we have the right property to suit your needs.
Details
Type:Apartments,Beach House,Chalets,Holiday House
Facilities:Family Friendly,On the Water,Pets Allowed
Description
We strive to ensure that all accommodation is clean, comfortable, well equipped and maintained. The holiday homes can accommodate families or groups in anything from a 2- bedroom self-contained cottage or chalet, to larger homes which sleep up to 12 people. All of our properties are fully-furnished and include just about everything you will need for your time away from home.
WAVE HOUSE is absolute beachfront with the best views in Lancelin. You will wake up in the mornings hearing the water lap up against the shore line and enjoy views across the bay from the master bedroom upstairs.
FINAL WAVE is located on the beach front with stunning views across the bay from your front deck. You can decide to go for a walk along the foreshore, go kite surfing or just sit and relax with a drink and wait to watch the sun go down on another perfect day.
BACK BEACH 55 is situated at the quiet south end of town. This beautifully presented large family home is across the road from the entrance to Back Beach.
PEPPI GROVE is a terrific holiday house with a modern kitchen & bathroom, plenty of room and lovely sheltered outdoor areas by all the Peppi Trees surrounding the house.
45C This centrally located 3 bedroom home features reverse cycle air conditioning, large living area and huge backyard with plenty of room for cars, boats and all the holiday toys.
THE RETREAT is a very spacious refurbished 2-storey house on a lovely big shady block. Just right for big family groups or for a few couple to get together under the one roof for a weekend away.
STARFISH COTTAGE is a smart 2-bedroom home in a quiet location with a big shaded, fully enclosed yard. It is also within walking distance to shops & beaches.
SAIL HOUSE owners have created a wonderful example of quality accommodation while still retaining a relaxed holiday atmosphere. The viewing platform has views across Lancelin to the beach.
BACK BEACH BREAKERS is the rear property of a duplex pair with an enclosed shady yard in a quiet location just a short walk to the beach.
WINDSURFER BEACH CHALETS Windsurfer Beach Chalets are located about 50m from LANCELIN BAY BEACH and about 100m from the best windsurfing location. The Windsurfer Beach Chalets consist of 5 Chalets and 1 Studio Apartment. The Chalets are fully furnished with everything you will need to stay for a night or for the whole season.
We excel in being able to match our guest's needs with the most appropriate holiday accommodation for them in Lancelin.
Just as windsurfers would prefer a beach front house, big groups require a large holiday house, and boat and bike owners need space for their trailers, we are aware that our guests each suit different homes in our wide variety of Lancelin holiday rentals and go to extra lengths to ensure that all your needs are catered to and that your holiday in Lancelin is an enjoyable experience.
There are many reasons why Lancelin is such a popular holiday destination, and our holiday houses cater for those who just want to relax and enjoy the beach and great weather, to the more adventurous who come to go bike riding or sandboarding in the Lancelin sand dunes. We also specialise in accommodation for the Lancelin major events, such as the Lancelin Ocean Classic (Ledge to Lancelin race), Coastal Clash and Baja Mania, and have no problems if you just want to come to go fishing, swimming or take the dog for a walk along the beach.
Don't leave your 4 legged, feathered or finned family members at home on your next family holiday. They are welcome at Lancelin Accommodation Service in most of our properties. They are allowed inside at Windsurfer Beach Chalets but are asked to camp out-side at all our other houses.
See you on the beach!
Location
Address: 1 Hopkins Street,Lancelin,WA,6044
Phone: (08) 9655 1454
Email: [email protected]