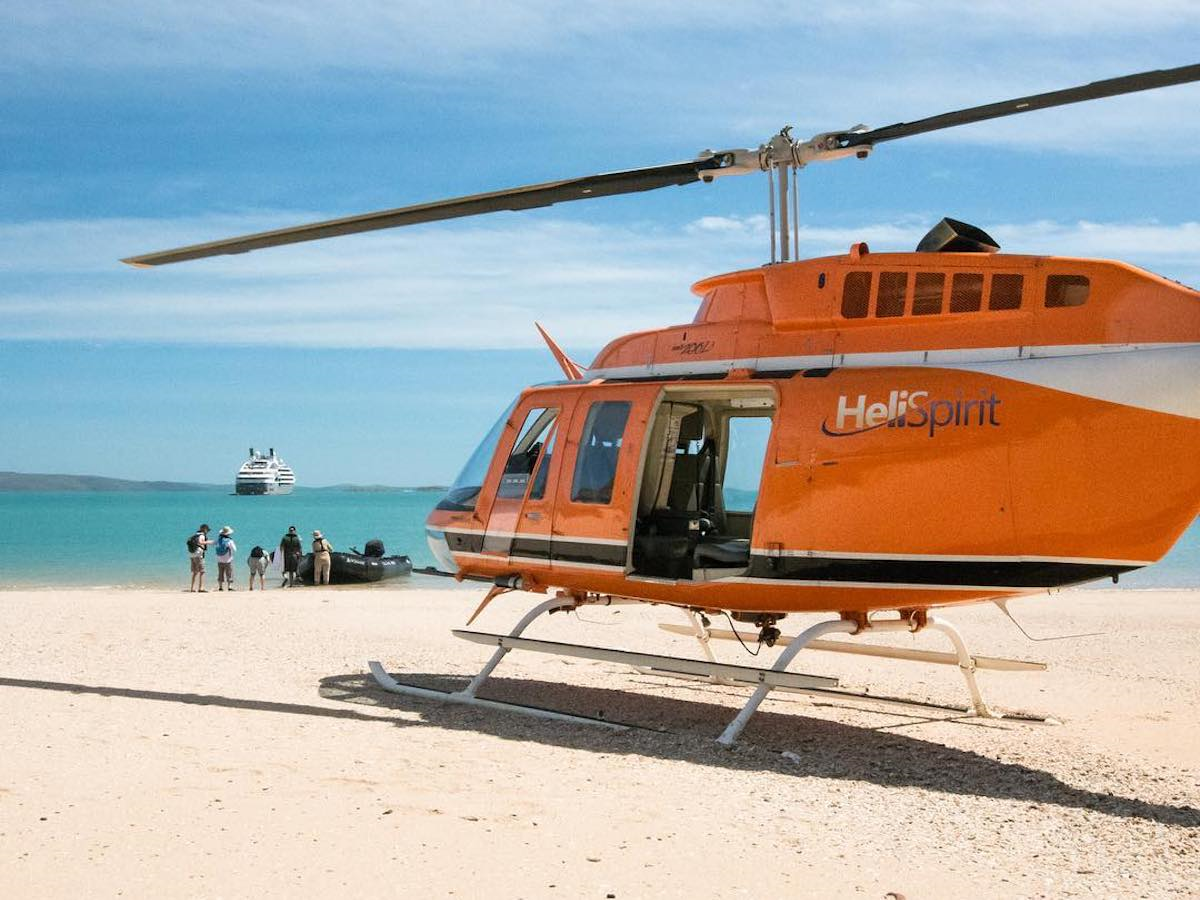 HeliSpirit Luxury Kimberley Helicopter Safari
A 6-day, 6-night, unforgettable private helicopter safari exploring the stunning Kimberley.
Tour Price:$12,900
Type:Tours
Activity:Flying / Scenic Flights,Helicopter Flights
Details
Tour Locations:Kununurra and The Kimberley
Type:Tours
Open Days:Monday,Tuesday,Wednesday,Thursday,Friday,Saturday,Sunday
Description
HeliSpirit is a helicopter charter company based in the Kimberley and Pilbara regions of far north Western Australia.
We are renowned for our commitment to providing a wide range of reliable, highly professional helicopter services to a diverse range of industries. Our capabilities include; passenger charter, search and rescue, aerial geophysical work, photography, scenic flights and tailor made itineraries.
Location