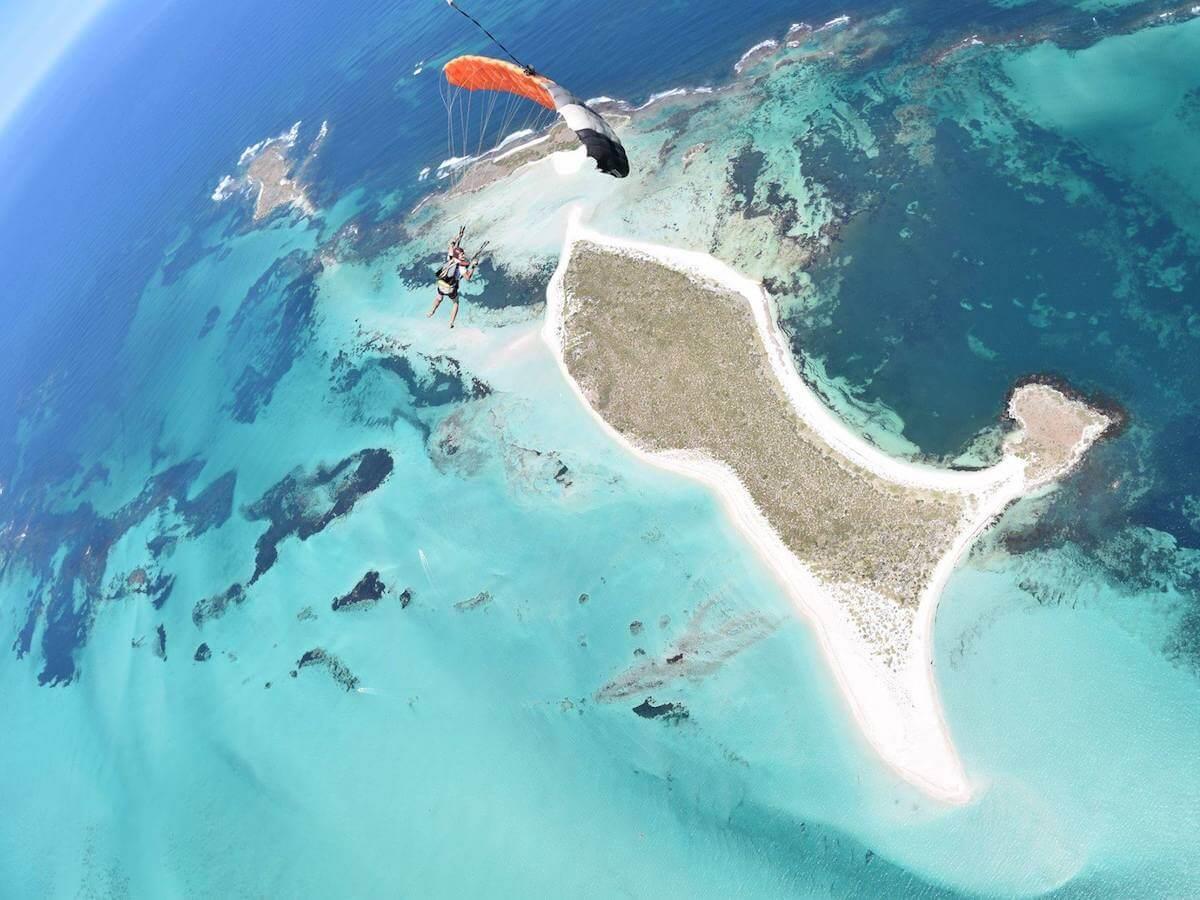 Skydive Jurien Bay
A family owned and operated adventure tourism company, Skydive Jurien Bay has offered premium tandem skydive experiences since 2009.
Open days/Times:Mon to Sat: 8am - 6pm, Sun: 9am - 6pm
Tour Duration:25 minute plane ride, freefall, and a 5-8 minute canopy ride
Tour Price:$299 - $449
Type:Attractions
Activity:Skydiving
Suited For:Teens (13 - 17),Adults (18+)
Details
Tour Capacity:16
Tour Locations:Jurien Bay
Type:Attractions
Suited For:Teens (13 - 17),Adults (18+)
Open Days:Monday,Tuesday,Wednesday,Thursday,Friday,Saturday,Sunday
Description
With a fleet of aircraft including a Cessna Caravan and Cessna 206, we welcome over 5000 people each year to tandem skydive above the incredible, unspoilt natural wonder in Jurien Bay, the Turquoise Coast.
Owners Pete Lonnon and Christine Sparrow have been involved in the Australian skydiving industry since 1994, having worked at and owned several dropzones prior to establishing Skydive Jurien Bay. Both Christine and Pete take great pleasure in introducing people to skydiving in a town they are proud to call their home. Read the full "Our Story" here.
Operated by a close knit team of family and some of the world's most experienced skydive instructors, Skydive Jurien Bay is the perfect choice when it comes to going on the adventure experience of a lifetime, tandem skydiving. We're in the business of creating awesome experiences, for us it's about so much more than just the numbers.
They jump all-year-round (7 days a week) and their northern coastal location ensures great weather conditions, even during winter. In fact autumn, winter and spring is the nicest time of the year to skydive.
Location