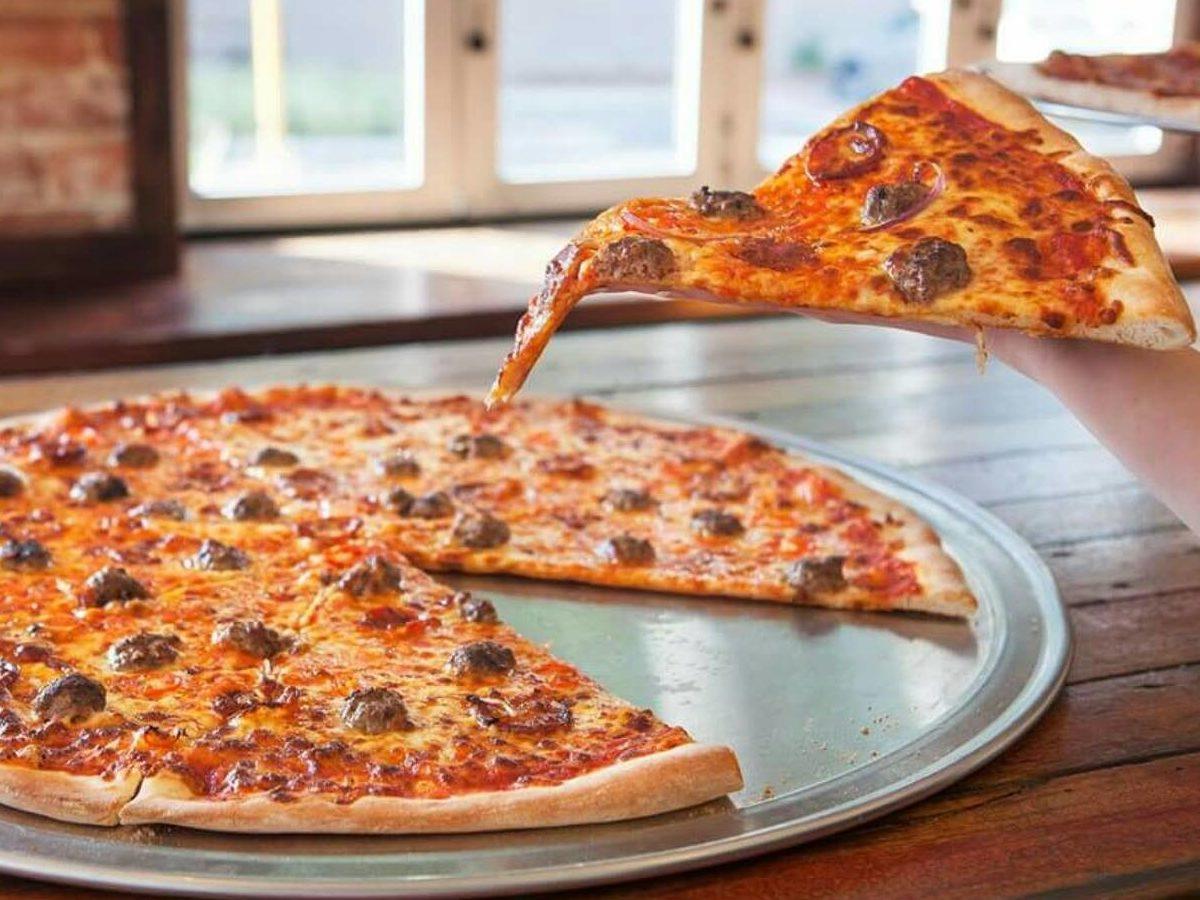 After being recently renovated, Mack Daddy brings Perth's the biggest, cheesiest New York Style Pizza now in an all new expanded joint! Bellissimo!
Open Days/times:Tue - Wed: 5pm–10pm | Thu: 11am–10pm | Fri - Sat: 11am–late | Sun: 11am–10pm
Details
Open Days:Monday,Tuesday,Wednesday,Thursday,Friday,Saturday,Sunday
Lunch:Thursday,Friday,Saturday,Sunday
Dinner:Monday,Tuesday,Wednesday,Thursday,Friday,Saturday,Sunday
Description
Mack Daddy's is known for their size. Their pizzas come in 3 sizes, BIG slice, 16″ and 22″. Their 22″ pizza is the same size as 4 regular pizzas, making it perfect for sharing with friends and family and catering for large groups.
Try their famous Big Tony's Pepperoni and The Baller with house made meatballs, italian sausage, fresh chilli and onion. Try the Mozzarella Sticks; think gooey, chewy, melted mozzarella coated in crunchy breadcrumbs and served with a sweet and tangy tomato dip. Add buffalo wings with the crunchy coated juicy wings, tossed in a spicy buffalo sauce and served with a blue cheese dip! We also have a delicious New York Style Cheesecake, Apple Pie and Peanut Butter Fudge Brownie!

Located on Beaufort Street, Mack Daddy's adds authentic, Italian-American goodness to the variety of flavours on the restaruant strip. It's large servings and greasy goodness make it a perfect spot for families, and now with a new fully licensed bar, it can accomodate your mates too on a night out!
Location