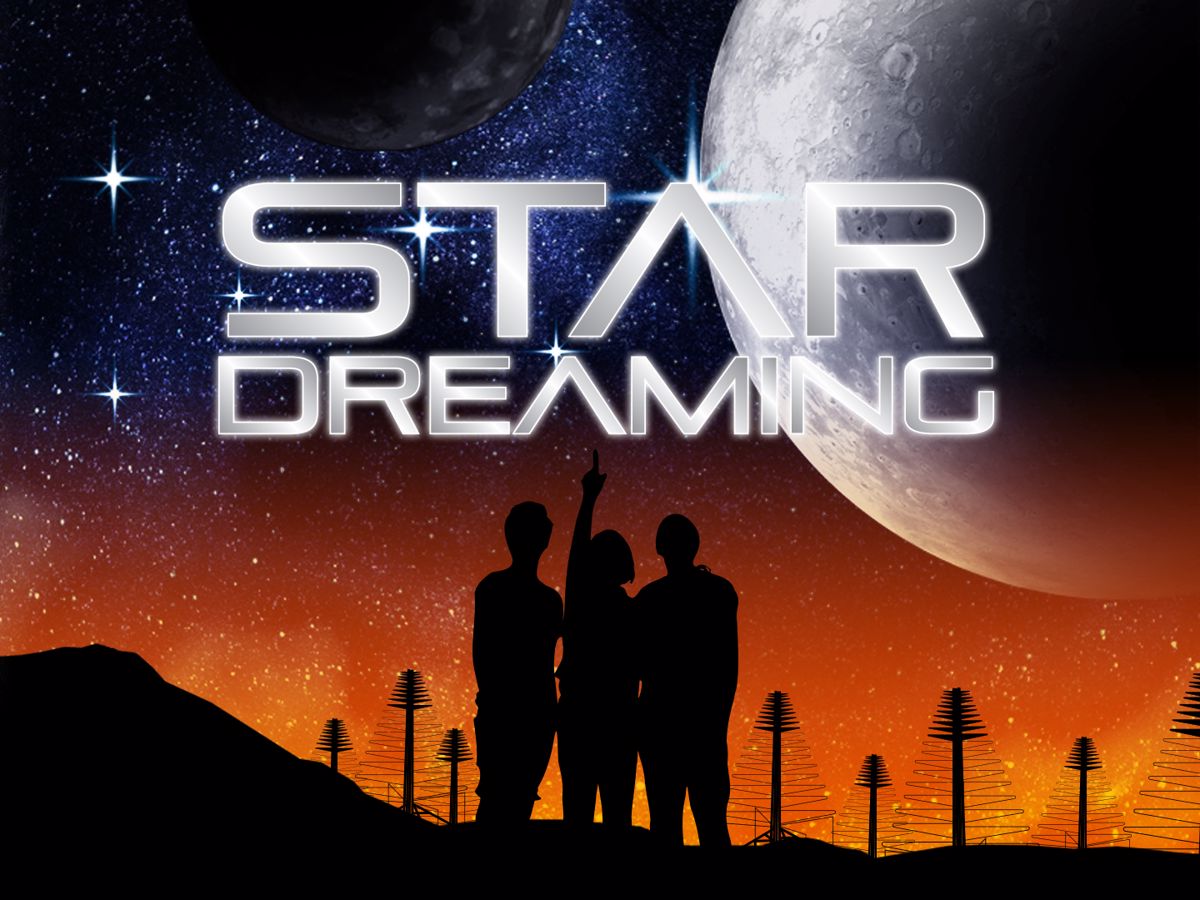 STAR DREAMING
STAR DREAMING is a full dome (180 degree) WA doco feature about the mysteries of the Universe, narrated by Ernie Dingo, screening daily the WA Maritime Museum.
Course Duration:Screening into 2022
Open days/Times:Daily 10am to 3.45pm
Tour Duration:25 min or 45 min versions
Activity:Aboriginal Music, Art & Dance,Discovery Centre,Cinemas,Star Gazing
Suited For:Toddlers (0 - 3),Teens (13 - 17),Families,Kids (4 - 12),Adults (18+),Seniors
Details
Tour Capacity:22
Suited For:Toddlers (0 - 3),Teens (13 - 17),Families,Kids (4 - 12),Adults (18+),Seniors
Open Days:Monday,Wednesday,Friday,Sunday,Public Holidays,Saturday,Thursday,Tuesday
Description
The movie is a magical odyssey of discovery of stars, space and time via the world's largest radio telescope - the SKA (located in the Murchison) - and our oldest living culture, told through the journey of two WA school children Max and Lucia, and their meeting with internationally renowned astrophysicist, Professor Steven Tingay. Most people in WA don't know that the biggest -science projects in the world is happening right here in WA! The state-of-the-art SKA radio telescope has been decades-in-the-planning and once complete, will be able to pick up radio waves that have taken billions of years to get to Earth. It will allow scientists to look back further into the Universe than ever before. This immersive 180 degree full-dome feature documentary is set in the WA mid-west outback, the land of the Yamaji people. Indigenous Australians have gained meaning from the stars for over 60,000 years, making them some of the oldest astronomers on earth. STAR DREAMING is an art-meets-science-collaboration for all ages.
Location
Address: Victoria Quay, Peter Hughes Drive,Fremantle,WA,6160
Phone: 1300 134 081
Email: [email protected]