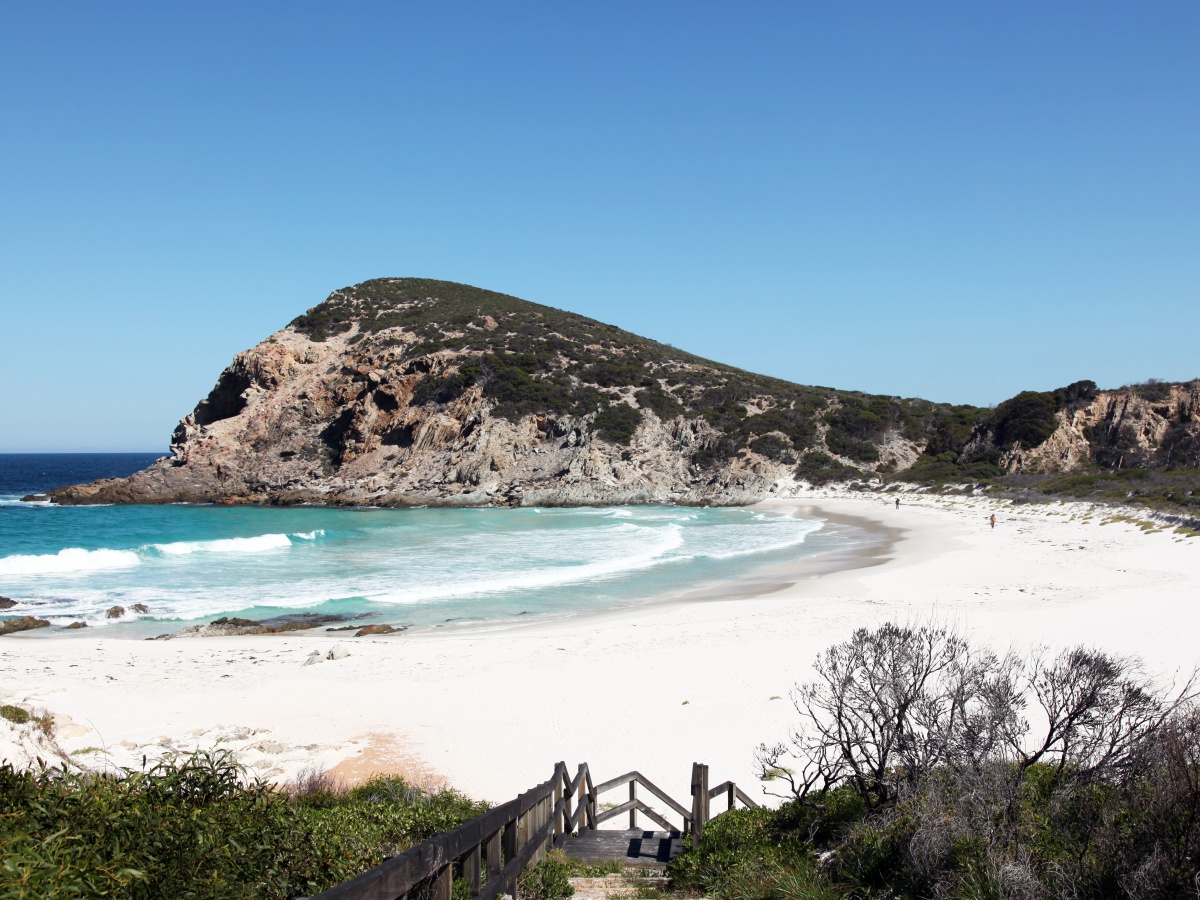 Quoin Head
Quoin Head in the Fitzgerald River National Park is a wonderful place to experience some of the most rugged and spectacular coastal scenery the park has to offer.
Details
Attraction Fee:No fees apply
Sites:Beaches & Bays,Wildlife Spots
Feature:Toilet,Barbecue,Dogs Allowed - No,2WD Access - No
Activity:Canoeing / Kayaking,Bush Walking,Fishing
Description
The park contains many rugged and spectacular headlands, but Quoin Head is especially popular with photographers because of its distinctive shape and the pretty bay and beach it overlooks. The headland is shaped like a 'quoin', which was a wedge used to raise a ship's cannon or to keep it from rolling on the deck. Ospreys nest on these remote headlands and are seen here regularly, often sparring in the air with kestrels and Australian hobbies.

Your safety:
Coast Risks and Cliff Risks are significant in this park.

Caring for the park:
Please clean footwear and equipment at the start and finish of any walks you do in natural areas to prevent the spread of Phytopthora dieback.
Getting there:
Quoin Head is a day use site at the eastern end of the Hakea Trail. Facilities here are basic and the site can only be reached on foot via this coastal trail.

This information was provided by the Department of Biodiversity, Conservation and Attractions: dpaw.wa.gov.au
Related
Hamersley Inlet Campground
Fitzgerald Inlet Campground
Location
Address: ,Fitzgerald River National Park,WA,
Phone:
Email: