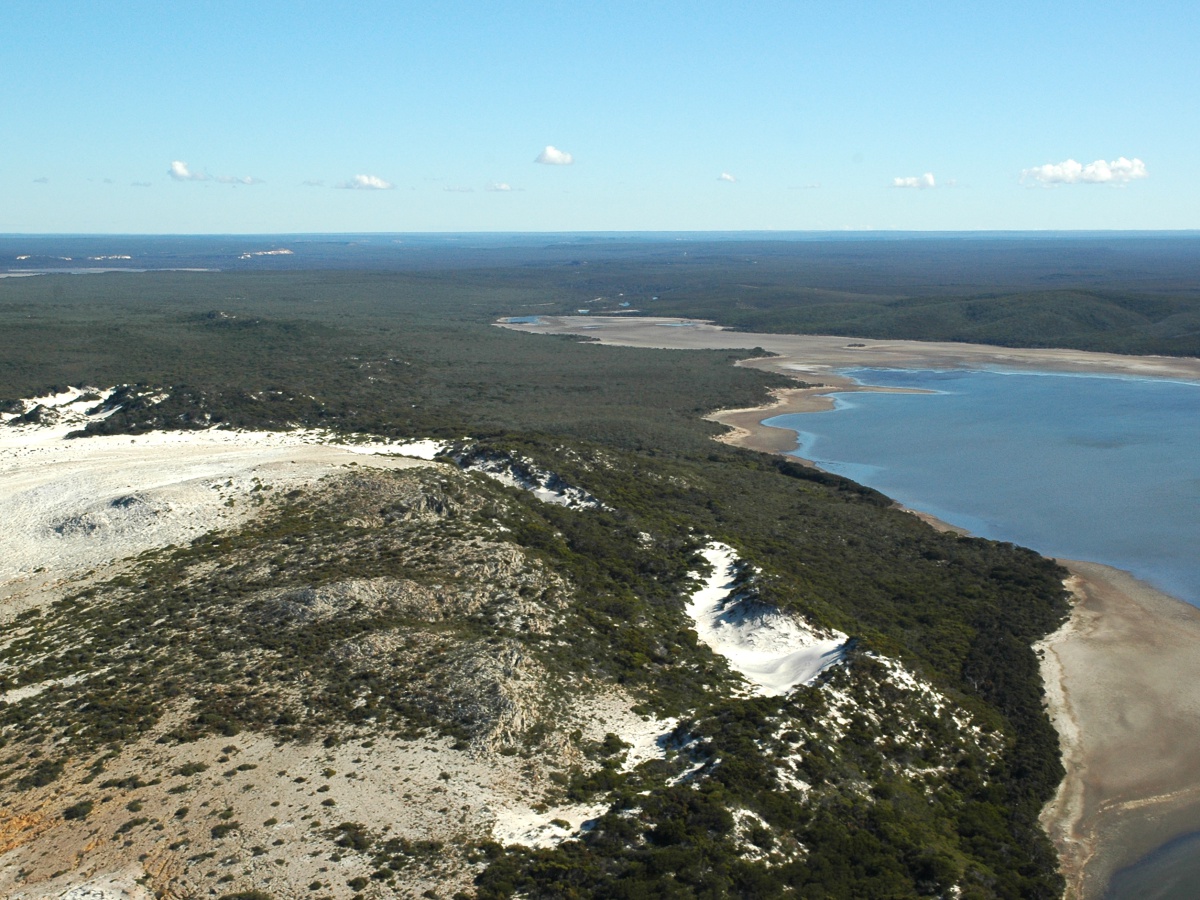 Fitzgerald Inlet Campground
Fitzgerald Inlet is a secluded coastal estuary that will delight nature lovers.
Details
Attraction Fee:No fees apply
Feature:Toilet,Info Shelter,Barbecue,Dogs Allowed - No,2WD Access - No
Activity:Swimming,Canoeing / Kayaking,Surfing,Fishing
Description
Fitzgerald Inlet, accessible by foot only, is one of several scenic inlets in the park that form coastal estuaries with narrow connections to sea. The mouth of the inlet is usually blocked by a sandbar that opens only occasionally after heavy and prolonged rain. Under normal conditions the rivers that drain into the inlet flow very little and so the estuary is shallow (usually less than one metre) and often dry.
Birds galore
When the Fitzgerald Inlet contains water, it is haven for wildlife. Many hundreds of waterbirds, including Chestnut Teal, Grey Teal and Australian Shelduck may be seen out on the water or resting on the sand spits.

Magnificent breakaways
The inland reaches of the Fitzgerald Inlet cut into spongolite rock and are bordered by spectacular spongolite cliffs. This soft multi-coloured rock, made almost entirely from fossilized sponges, forms a veneer over much of the park. It was originally laid down as marine sediments in an ancient sea when the sea level rose and flooded the coast. Together with the park's rugged peaks, dramatic sea cliffs and sweeping beaches, these colourful breakaways form one of the most distinctive landscapes in the region.

Your safety
Coast risks are significant in this park.

Caring for the park
Please clean footwear and equipment at the start and finish of any walks you do in natural areas to prevent the spread of Phytopthora dieback.
This information was provided by the Department of Biodiversity, Conservation and Attractions: dpaw.wa.gov.au
Related
Hamersley Inlet Campground
Location
Address: ,Fitzgerald River National Park,WA,
Phone:
Email: