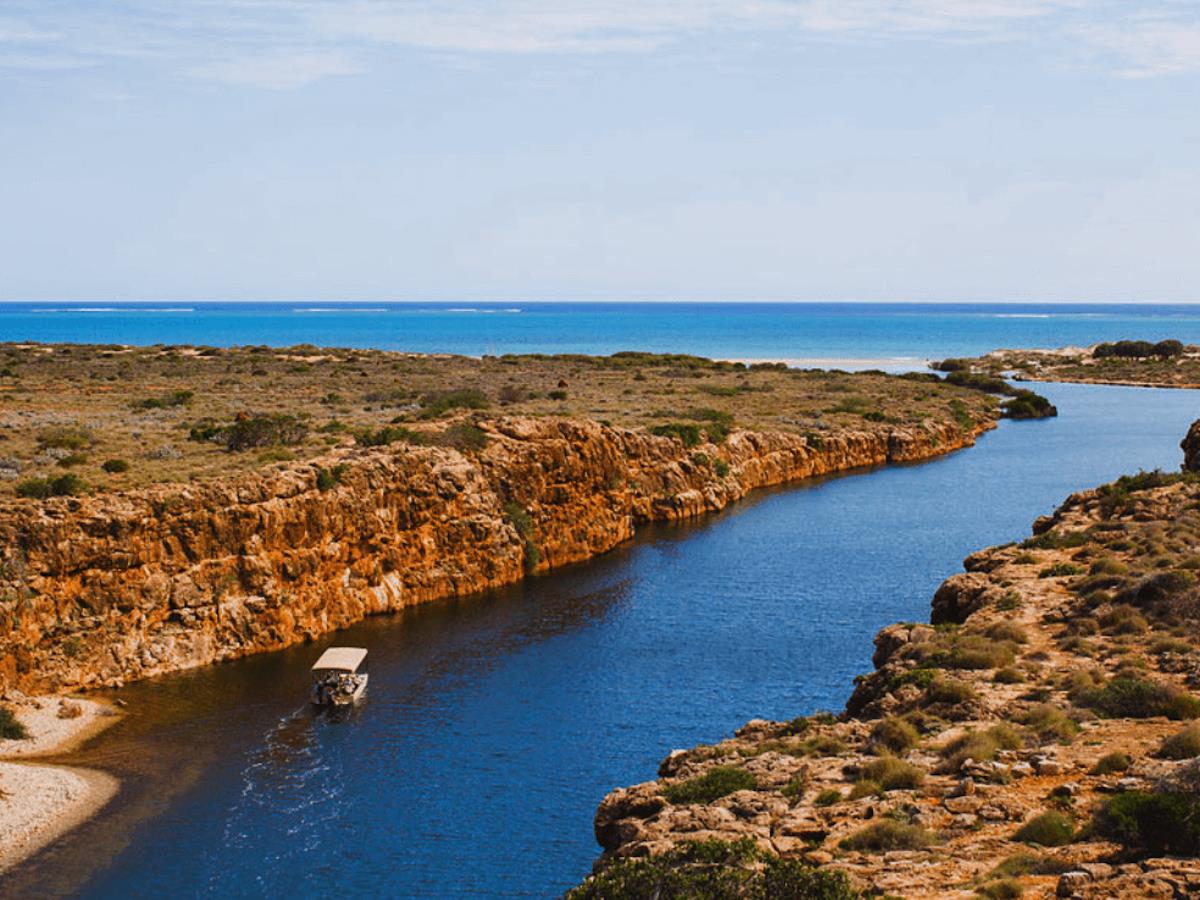 Yardie Creek Boat Tours
A local tour business based in Exmouth, Western Australia.
Open days/Times:Mon to Sun: boats depart at 11:00am and 12:30pm
Tour Duration:1 hour
Tour Price:$0 - $90.00
Type:Tours
Activity:Rivers & Lakes
Suited For:Families,Toddlers (0 - 3),Kids (4 - 12),Teens (13 - 17),Adults (18+),Seniors
Details
Tour Capacity:28
Tour Locations:Yardie Creek
Type:Tours
Suited For:Families,Toddlers (0 - 3),Kids (4 - 12),Teens (13 - 17),Adults (18+),Seniors
Open Days:Monday,Tuesday,Wednesday,Thursday,Friday,Saturday,Sunday
Description
Yardie Creek Boat Tours (YCBT) offers a leisurely, relaxing and eco-friendly one (1) hour boat cruise along Yardie Creek, aboard our safe, comfortable and well shaded vessel "Yardi".
Learn what makes Yardie Creek special with experienced local guides who will point out the unique array of wildlife in the gorge, including the rare black-footed rock wallaby, numerous birds & their nesting sites and a surprising variety of marine life.
Enjoy the unique colours of the gorges, learn about the aboriginal & local history, take photos or just enjoy the beautiful natural environment. Why not make YCBT part of your day on the West-Side of the Cape!
Tours depart from the jetty at Yardie Creek in the Cape Range National Park. Passengers should have their own transport (Note: YCBT offer a bus transfer service for an additional fee if needed). Please allow 90 minutes if travelling by vehicle from Exmouth (townsite) to Yardie Creek.
Location
Address: Yardie Creek Boat Tours,Exmouth,WA,6707
Phone: (08) 9949 2920
Email: [email protected]