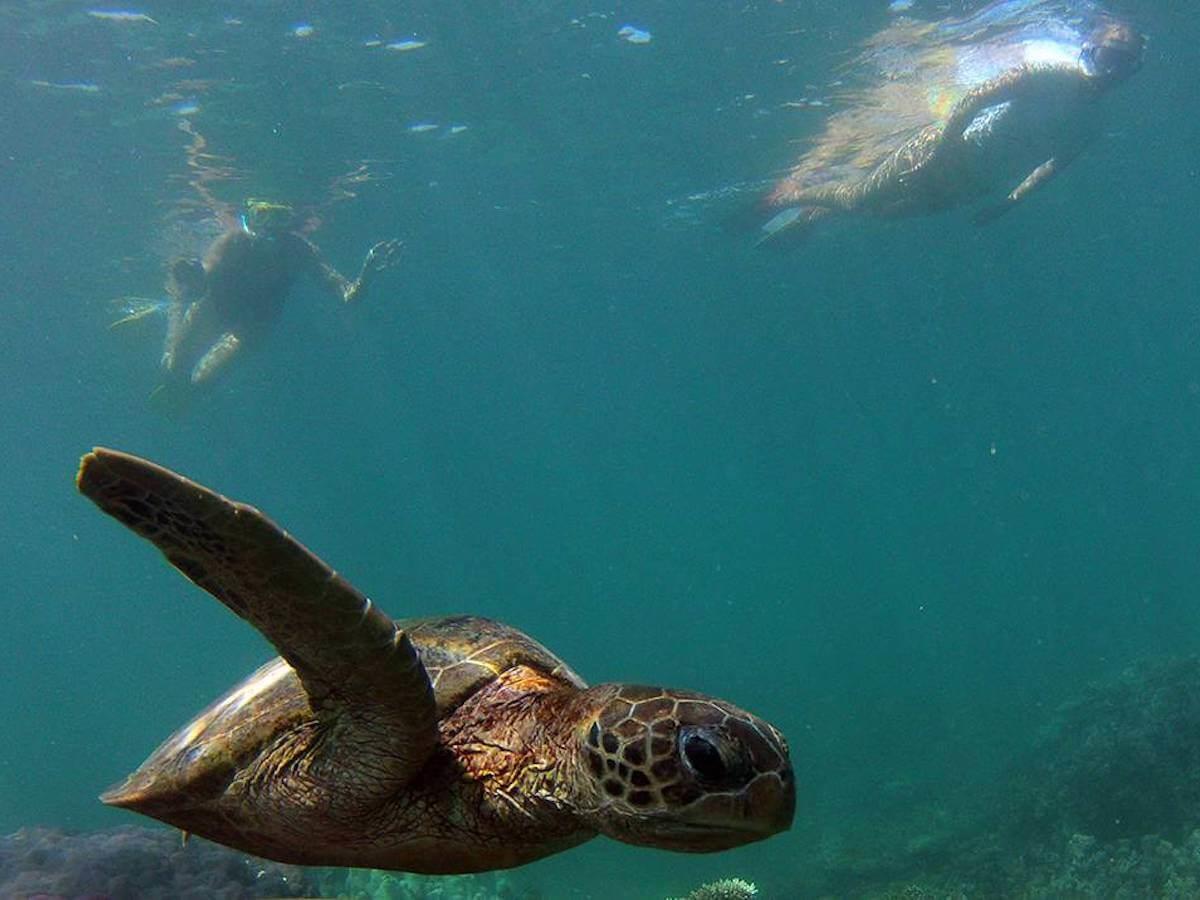 Ningaloo Ecology Cruises
Spectacular marine fish, turtles, sting rays, corals and more – all come to life through Ningaloo Reef tours!
Open days/Times:Mon to Sun
Tour Duration:Durations vary
Tour Price:Prices vary
Activity:Snorkelling,Whale Watching
Suited For:Kids (4 - 12),Teens (13 - 17),Adults (18+)
Details
Tour Locations:Ningaloo Reef
Suited For:Kids (4 - 12),Teens (13 - 17),Adults (18+)
Open Days:Monday,Tuesday,Wednesday,Thursday,Friday,Saturday,Sunday
Description
Their friendly and passionate tour guide, Alek, will share with you the wonders of Exmouth and the World Heritage Ningaloo Reef. An outgoing person who loves surfing, diving and everything about the Ningaloo Reef, he will make your trip enjoyable and informative.
They also offer a Glass Bottom Boat Tour that allows you to see the beauty of Exmouth and Ningaloo. Through its large glass panels, you can clearly see for yourself spectacular marine life that are only inches below your toes.
They offer the following:
Coral Viewing Fantasy Tour
Coral Viewing, Snorkelling, and Coastal Explorer Tour
Tour schedule varies slightly from winter to summer, depending on weather conditions.
Location
Address: Ningaloo Ecology Cruises,Exmouth,WA,6707
Phone: (08) 9949 2255
Email: [email protected]